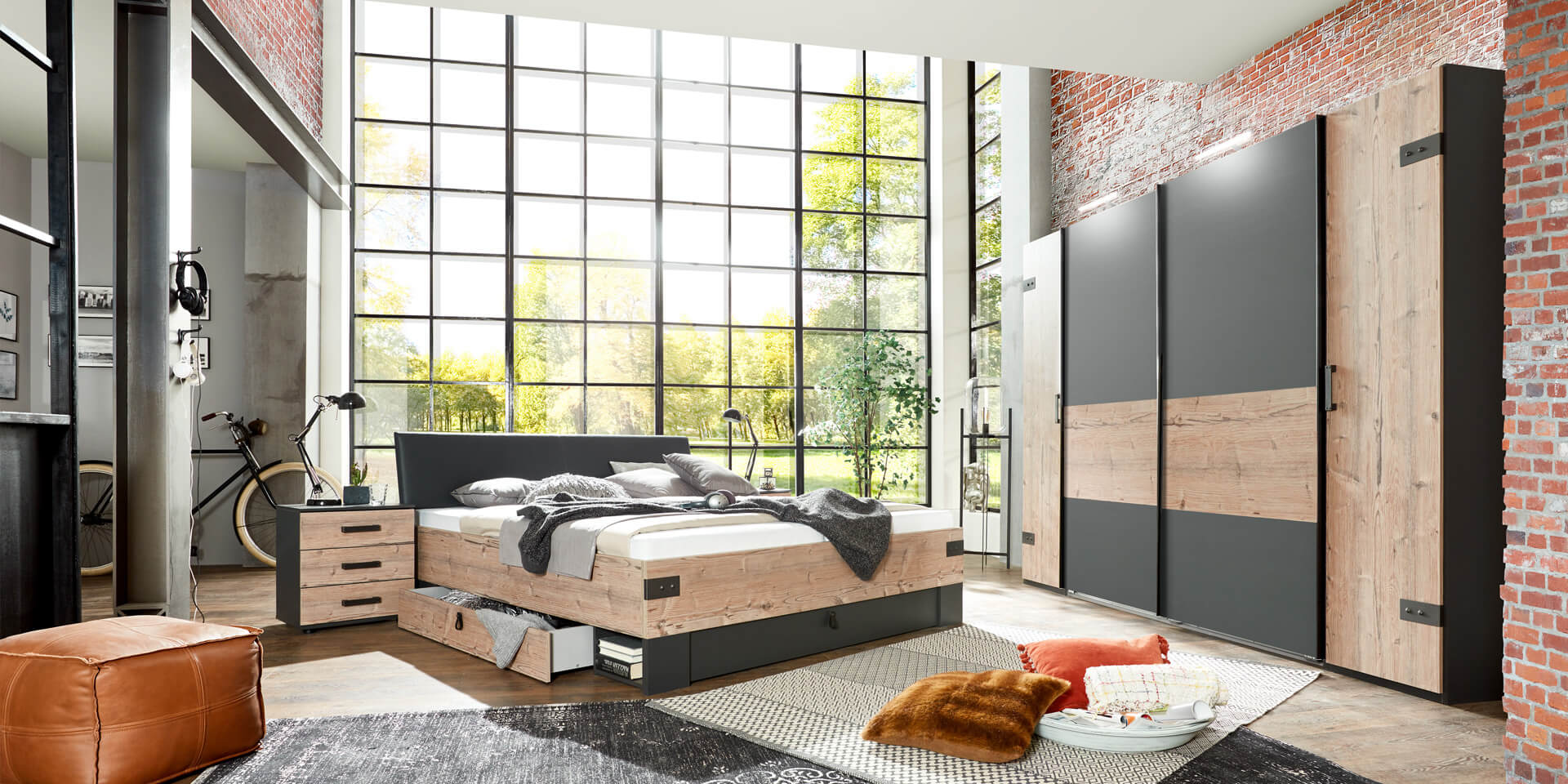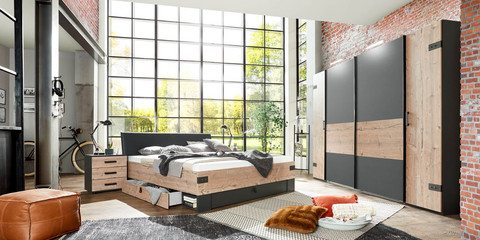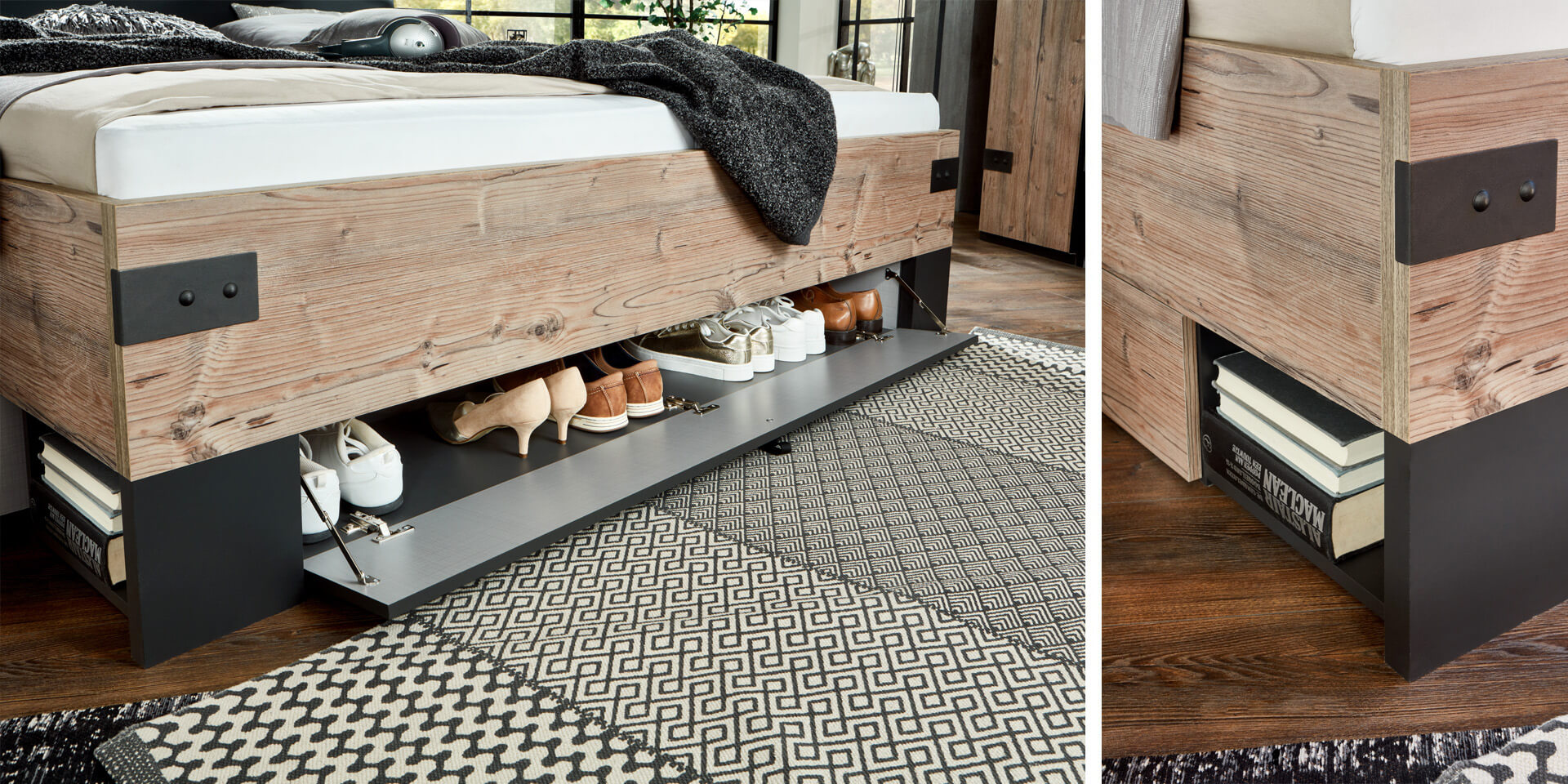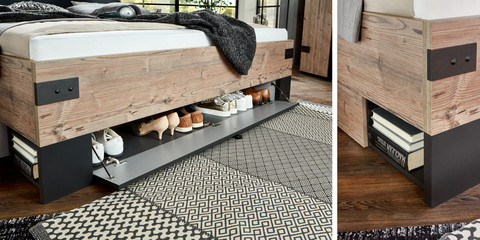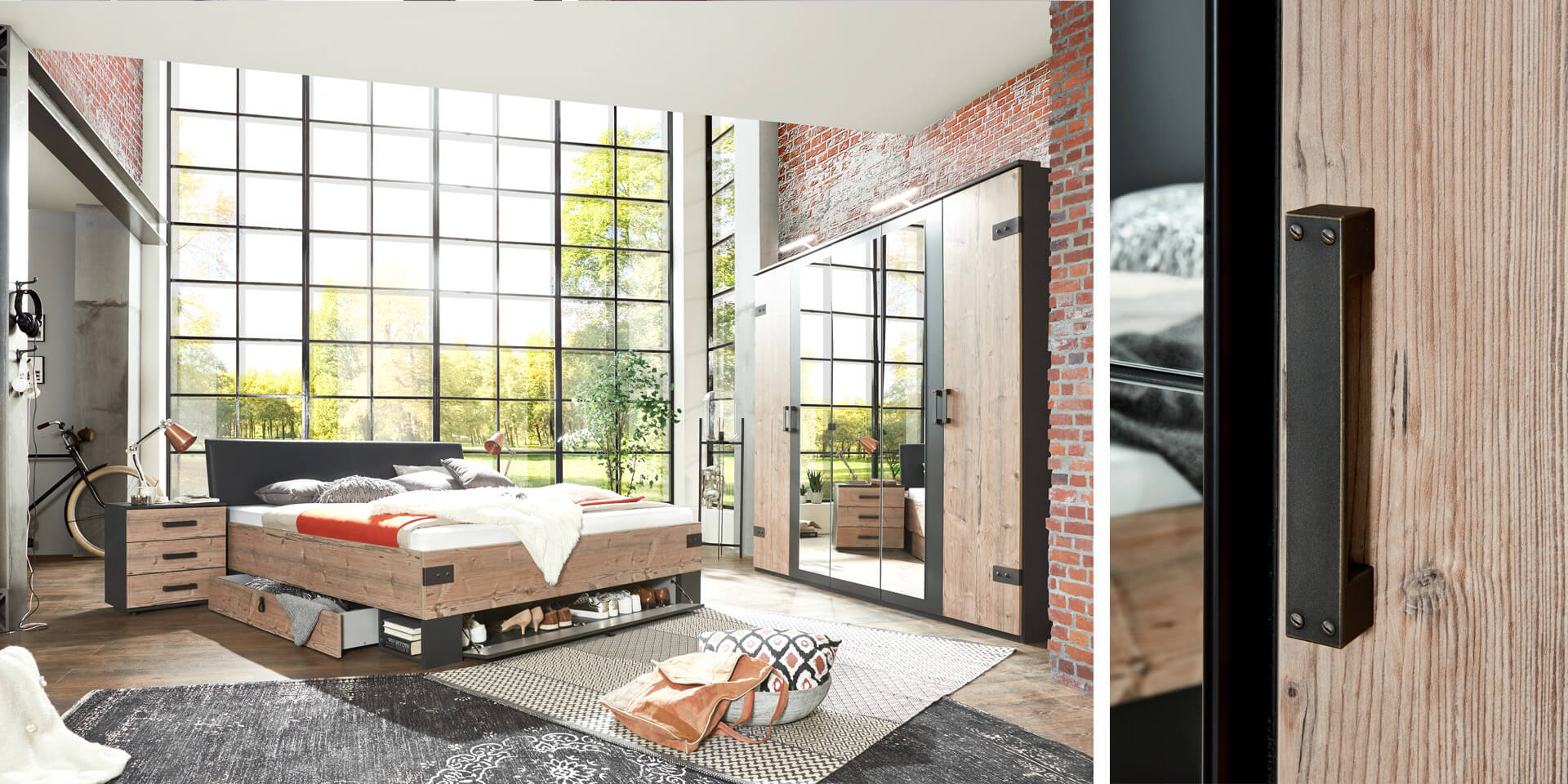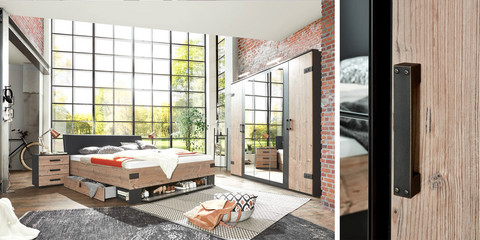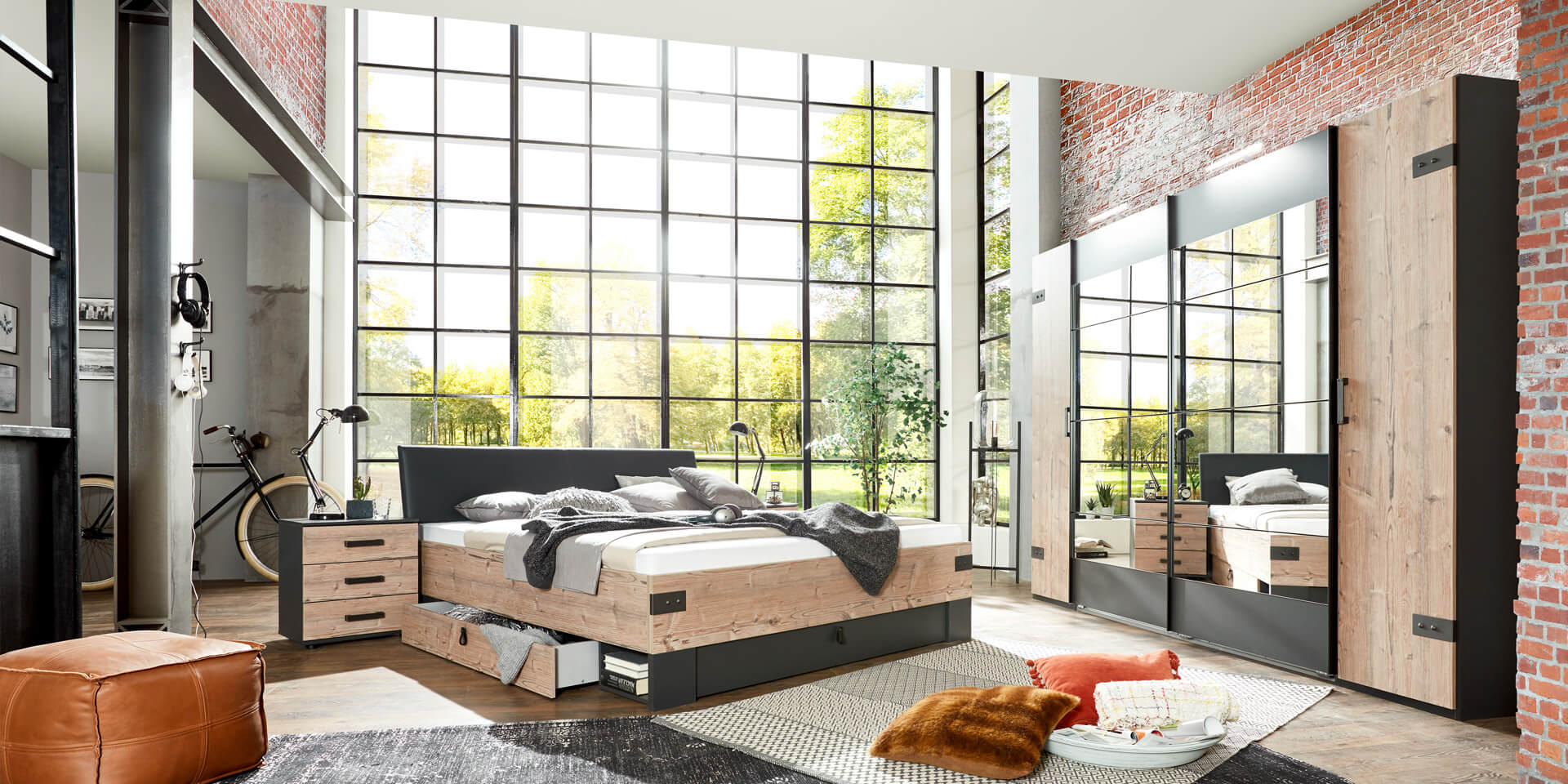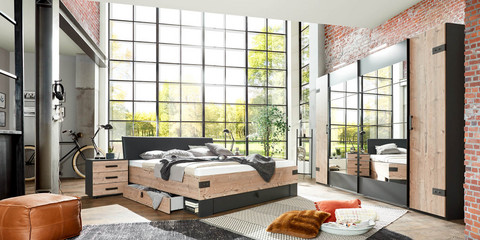 Just like the Swedish capital, with its impressive architecture, the STOCKHOLM bedroom in the trendy Nordic style presents itself from its cool side. With this bedroom furniture you can turn your flat into a loft with industrial charm. Whether you are lying on your bed with its upholstered headboard made of textured imitation leather, watching the fascinating northern lights pass by your window or planning your outfit for your next bike ride in front of the floor-level mirror in the wardrobe, the STOCKHOLM bedroom is the perfect place to feel good.
In addition to the spacious wardrobe with practical revolving or sliding doors, two spacious bed drawers and a fold-out compartment at the foot of the bed offer you plenty of storage space. The sturdy fronts and the stable body of the bedroom furniture made of a Silver fir replica are in exciting contrast to the set-offs in fine graphite, creating a mature and modern look. Metallic door and furniture fittings in a solid hammer-blow look are just as much a style statement for your bedroom STOCKHOLM as the decorative furniture handles on the wardrobe doors, combination chests and bedside cabinets.
With the young furniture line "fresh to go", high quality meets exclusive design - and all this at an unbeatable price! We at WIMEX have been marketing the label fresh to go for over ten years and always ensure that everyday life, school, studies and work are compatible. Whether you want to chill out comfortably on your bed, live out your creativity in terms of individual interior design or study hard at your desk for your upcoming exam: with the versatile furniture ranges by fresh to go, you can combine leisure and work in an ideal way.