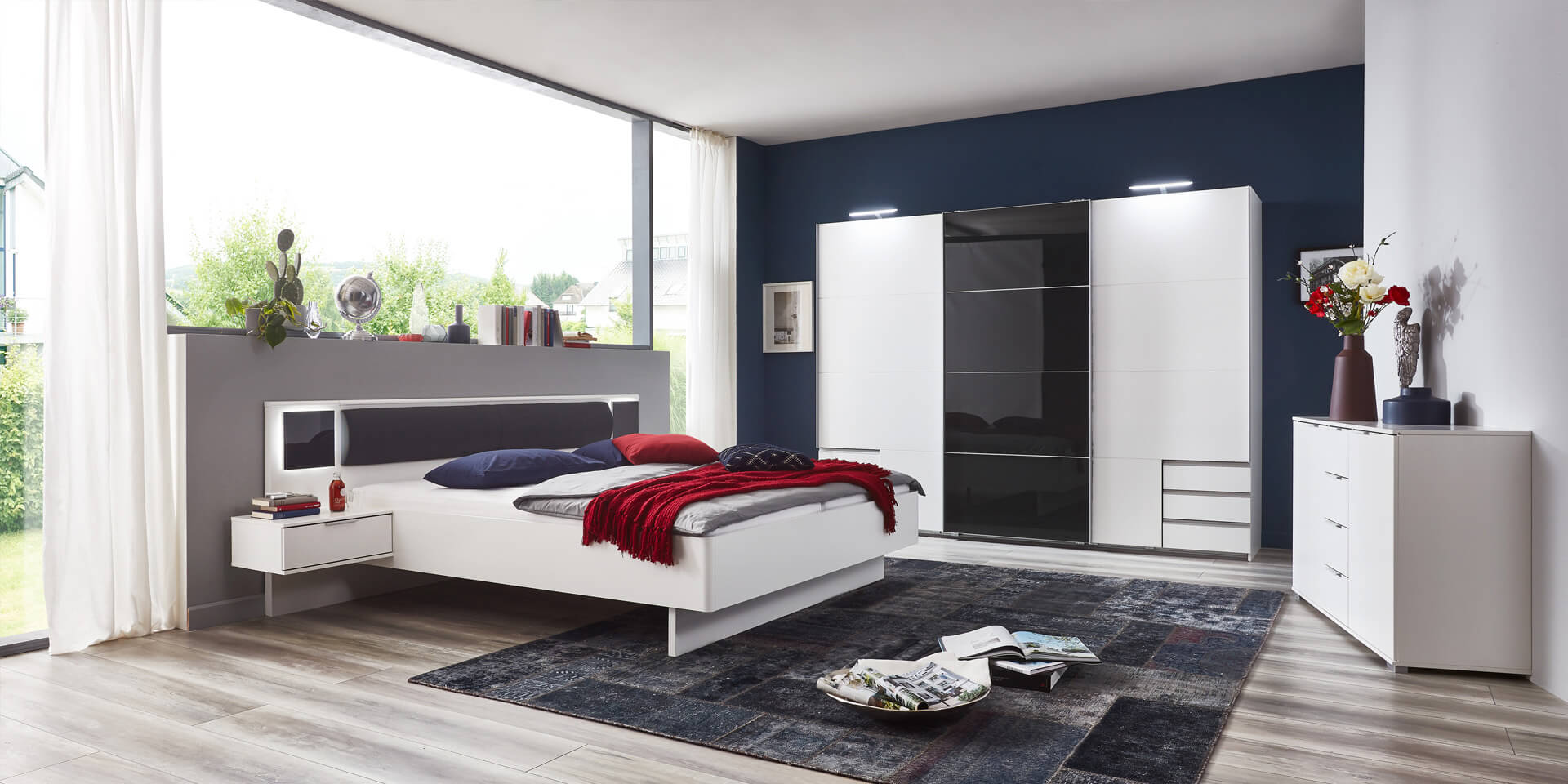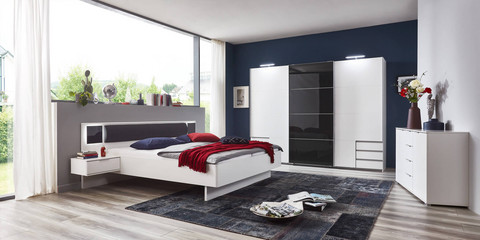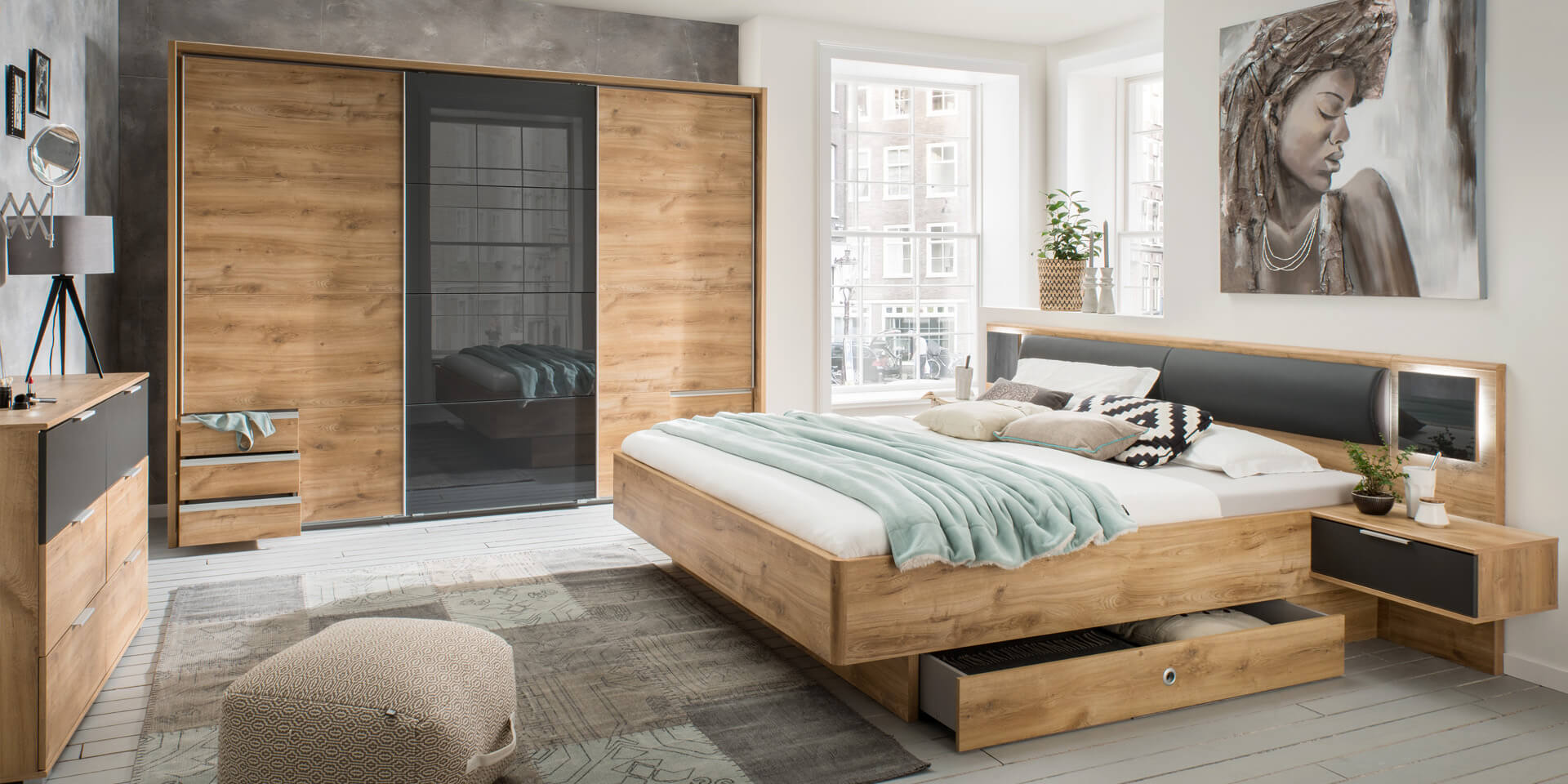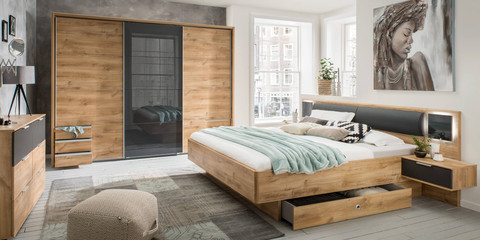 Viva España! With the VALENCIA comfort bedroom, you can let Spanish ease move in with you and create a sleeping area in which order and style form a harmonious liaison. Available in three beautiful décors, from a plank oak reproduction with white or graphite accents to white models with Light Grey and White accents, it is up to you to determine the final look of the VALENCIA comfort bedroom.
The comfortable futon bed is equipped with an upholstered headboard, two illuminated LED panels and two floating bedside cabinets and is ideal for creating feathery dreams. The spacious floating door wardrobes in two different widths will enchant you with combined fronts in a noble wood and glass look and can be fitted with additional drawers, a passe-partout frame and LED lights on request. Combined with drawer or combination chests of drawers, a rotating hanging mirror and additional bed drawers, the comfort bedroom creates a relaxed retreat where you can enjoy your well-earned siesta to the fullest.
With the young furniture line "fresh to go", high quality meets exclusive design - and all this at an unbeatable price! We at WIMEX have been marketing the label fresh to go for over ten years and always ensure that everyday life, school, studies and work are compatible. Whether you want to chill out comfortably on your bed, live out your creativity in terms of individual interior design or study hard at your desk for your upcoming exam: with the versatile furniture ranges by fresh to go, you can combine leisure and work in an ideal way.