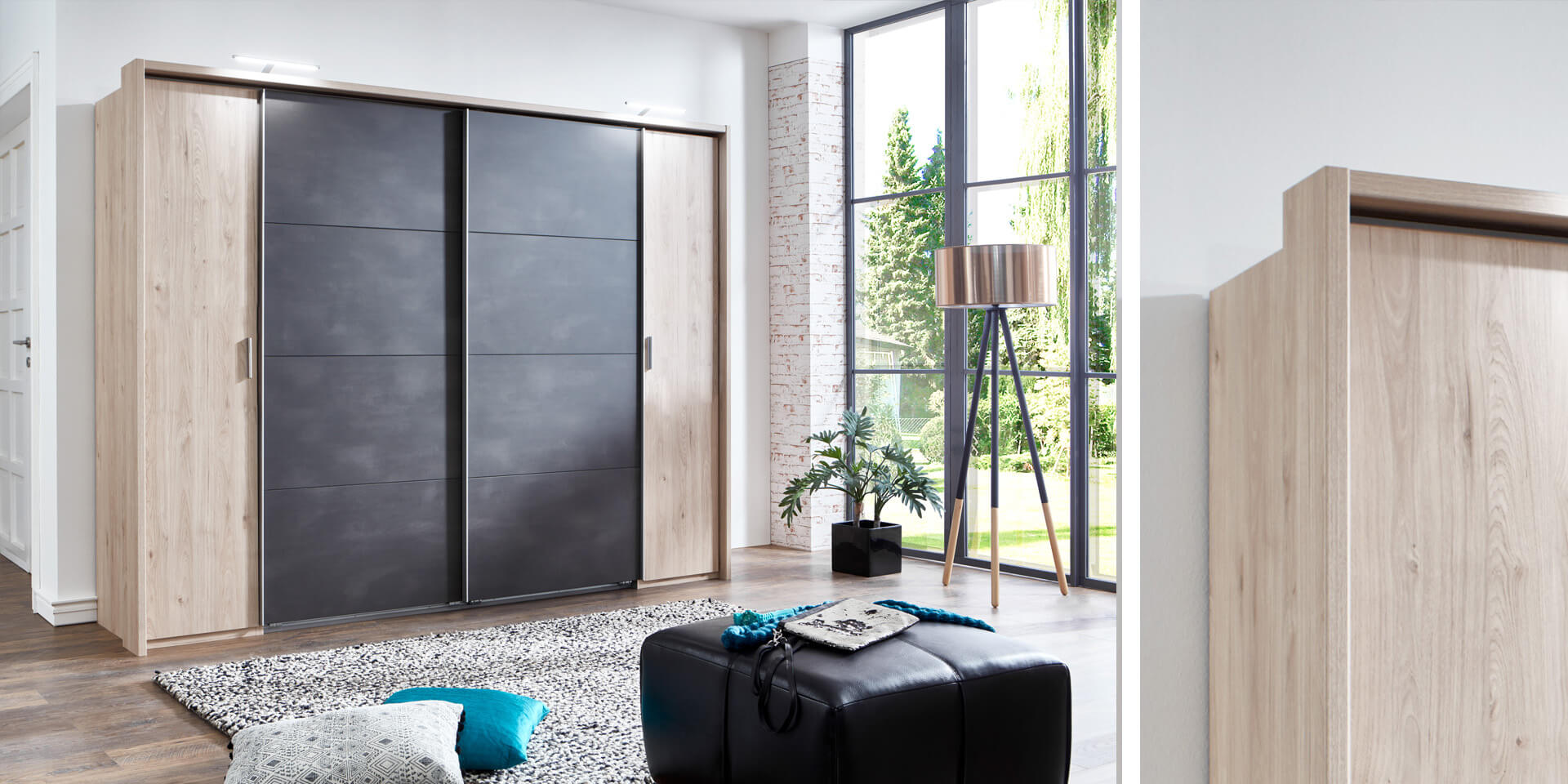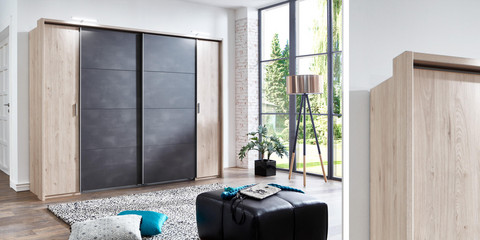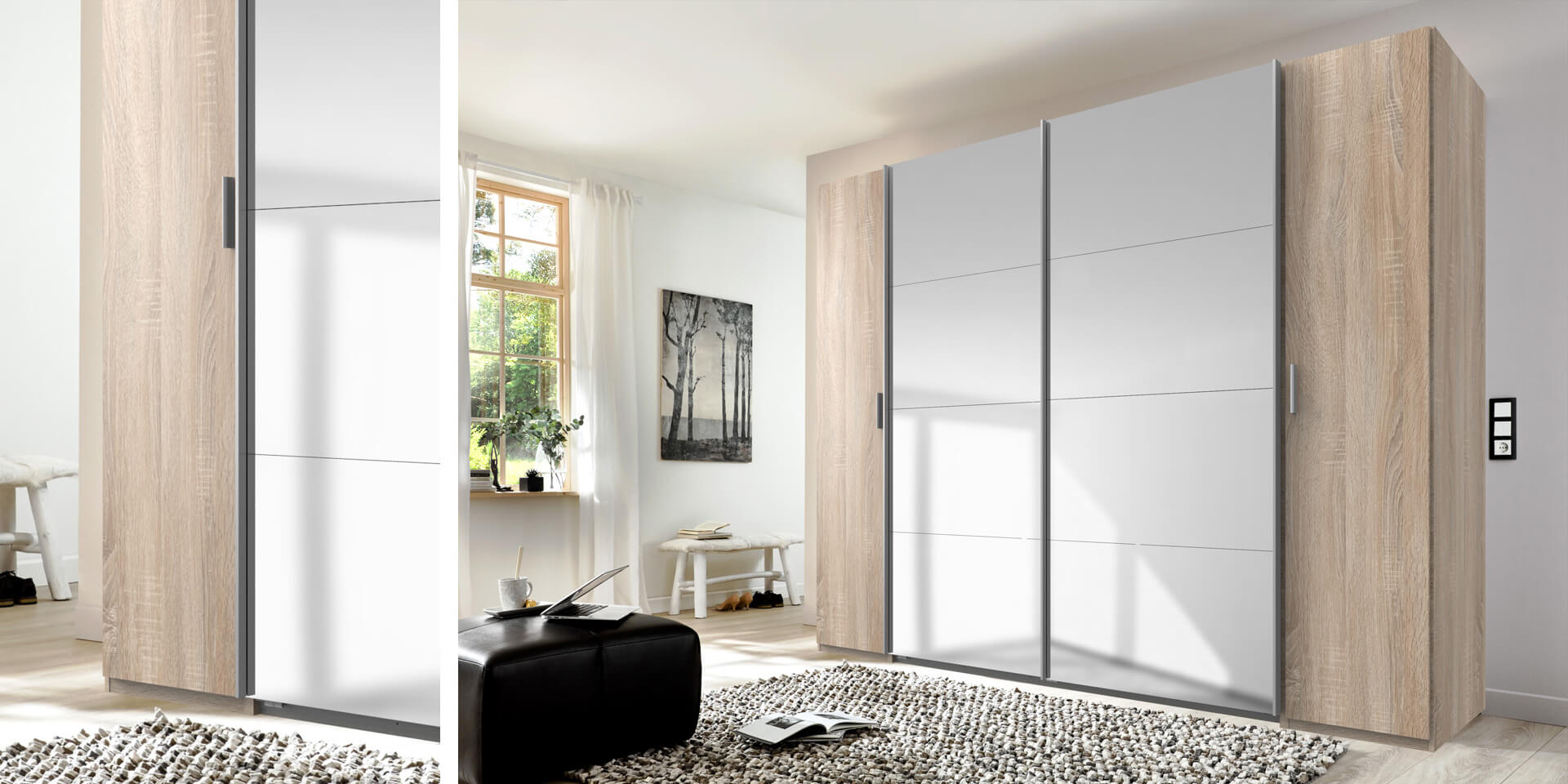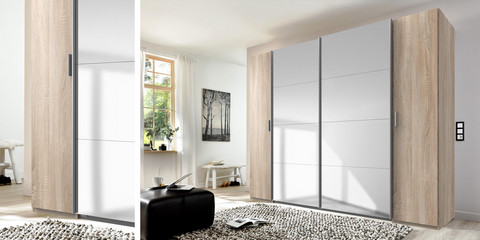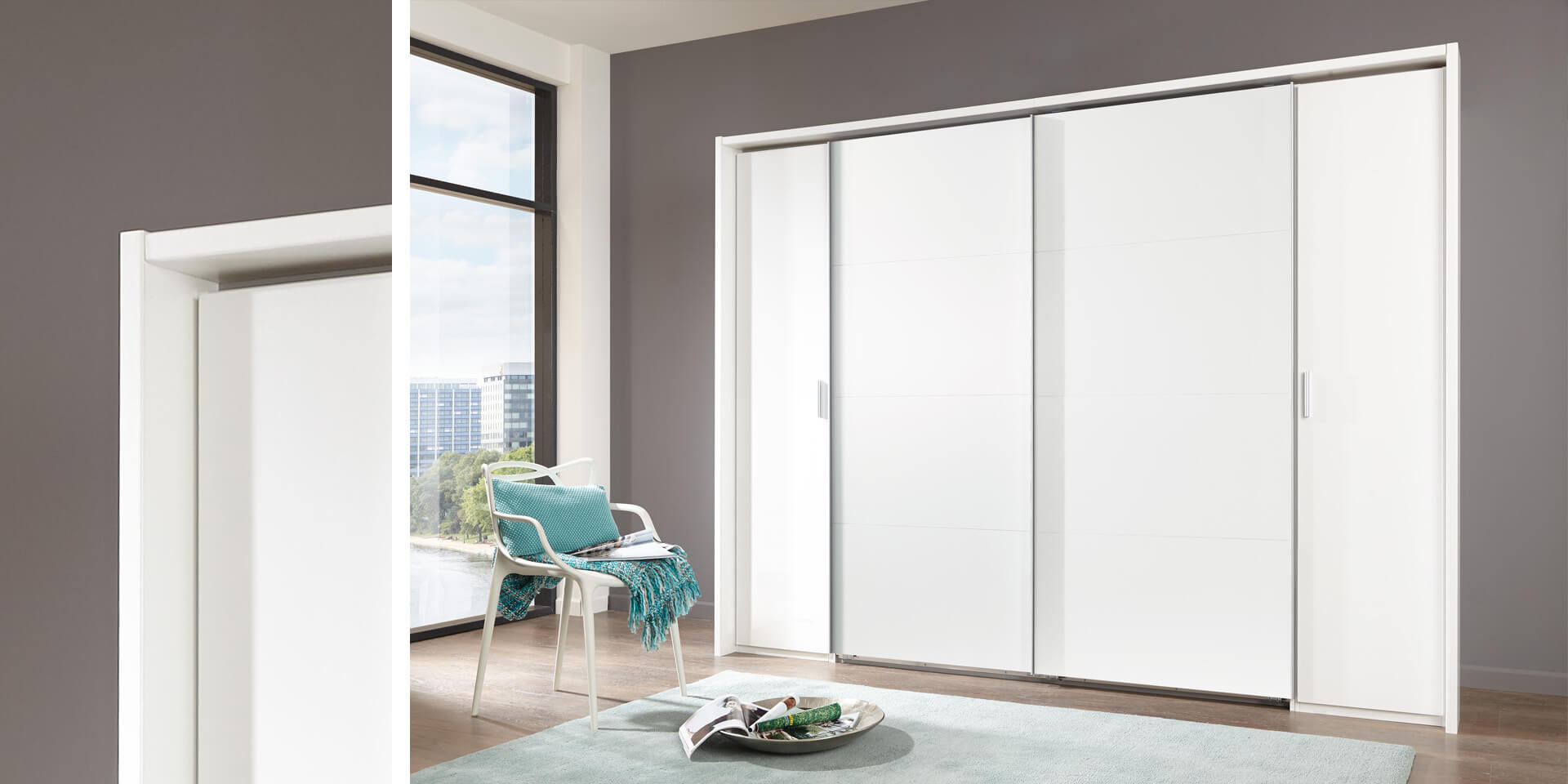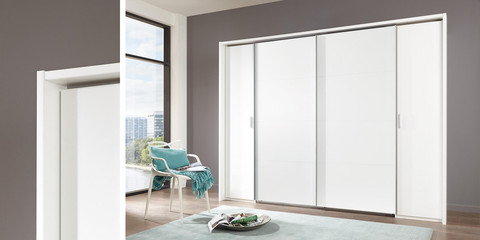 Happy is the one who wins the lottery, or else calls the incredibly practical revolving and sliding door wardrobes of the LOTTO series their own. It has never been so easy to create order in your home and to keep it permanently as it is with this universally applicable all-rounder. Clean, neat and tidy, this storage space wonder with hinged or sliding doors is available in a total of seven different decors: starting with a white version with hinged doors in graphite, mud oak replica or light grey concrete replica, through combined wood replica in oak or hickory oak, to fronts in white, raw steel or graphite.
Noble, simple or rustic, the cabinets of the LOTTO series fit harmoniously into almost any living concept and surprise with enormous versatility in three different widths and variable details such as mirror fronts and illuminated passe-partout frames. A look inside with its numerous shelves and clothes rails also proves this: This wardrobe is a real asset to your tidying up passion.
With the young furniture line "fresh to go", high quality meets exclusive design - and all this at an unbeatable price! We at WIMEX have been marketing the label fresh to go for over ten years and always ensure that everyday life, school, studies and work are compatible. Whether you want to chill out comfortably on your bed, live out your creativity in terms of individual interior design or study hard at your desk for your upcoming exam: with the versatile furniture ranges by fresh to go, you can combine leisure and work in an ideal way.