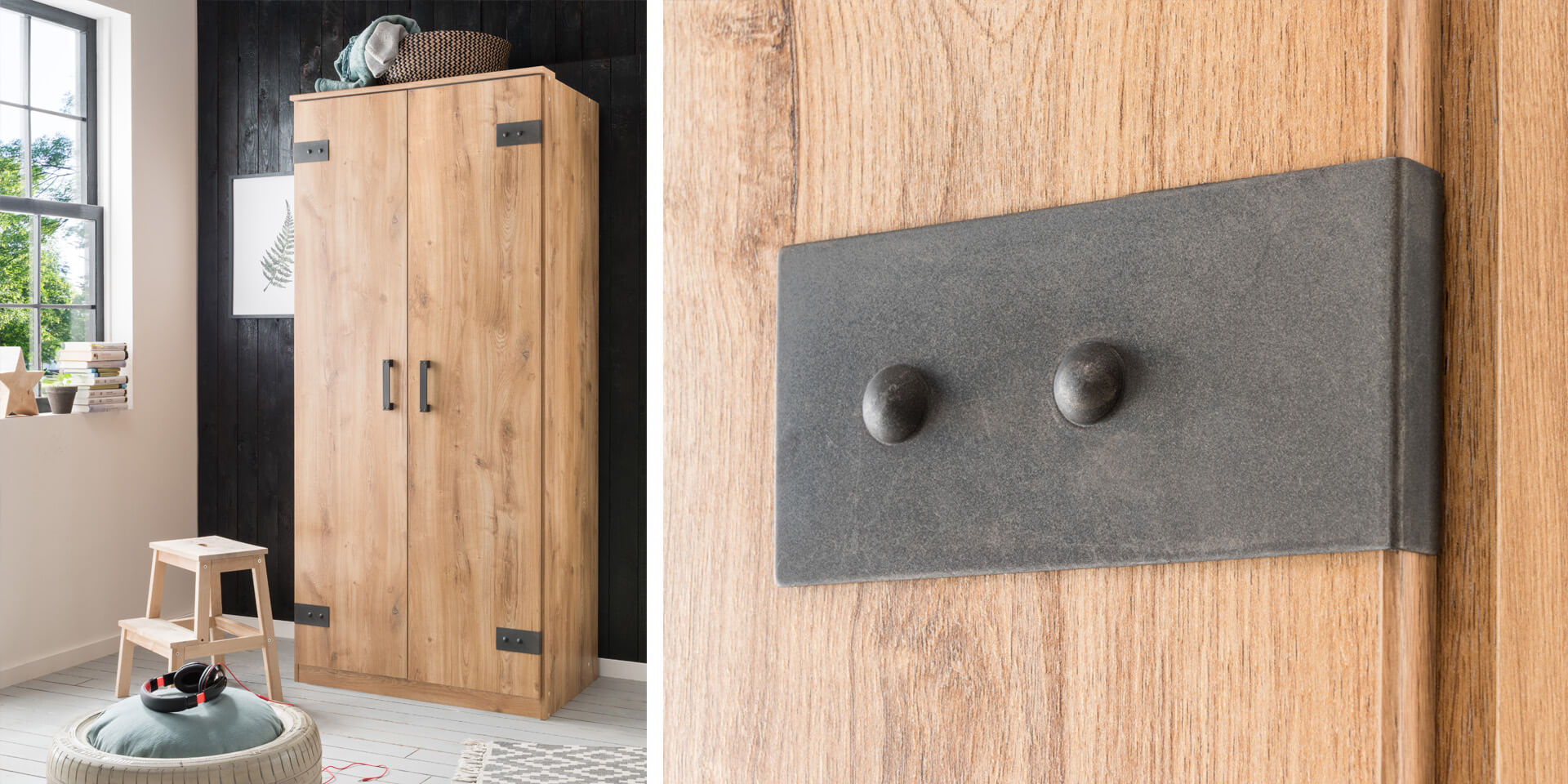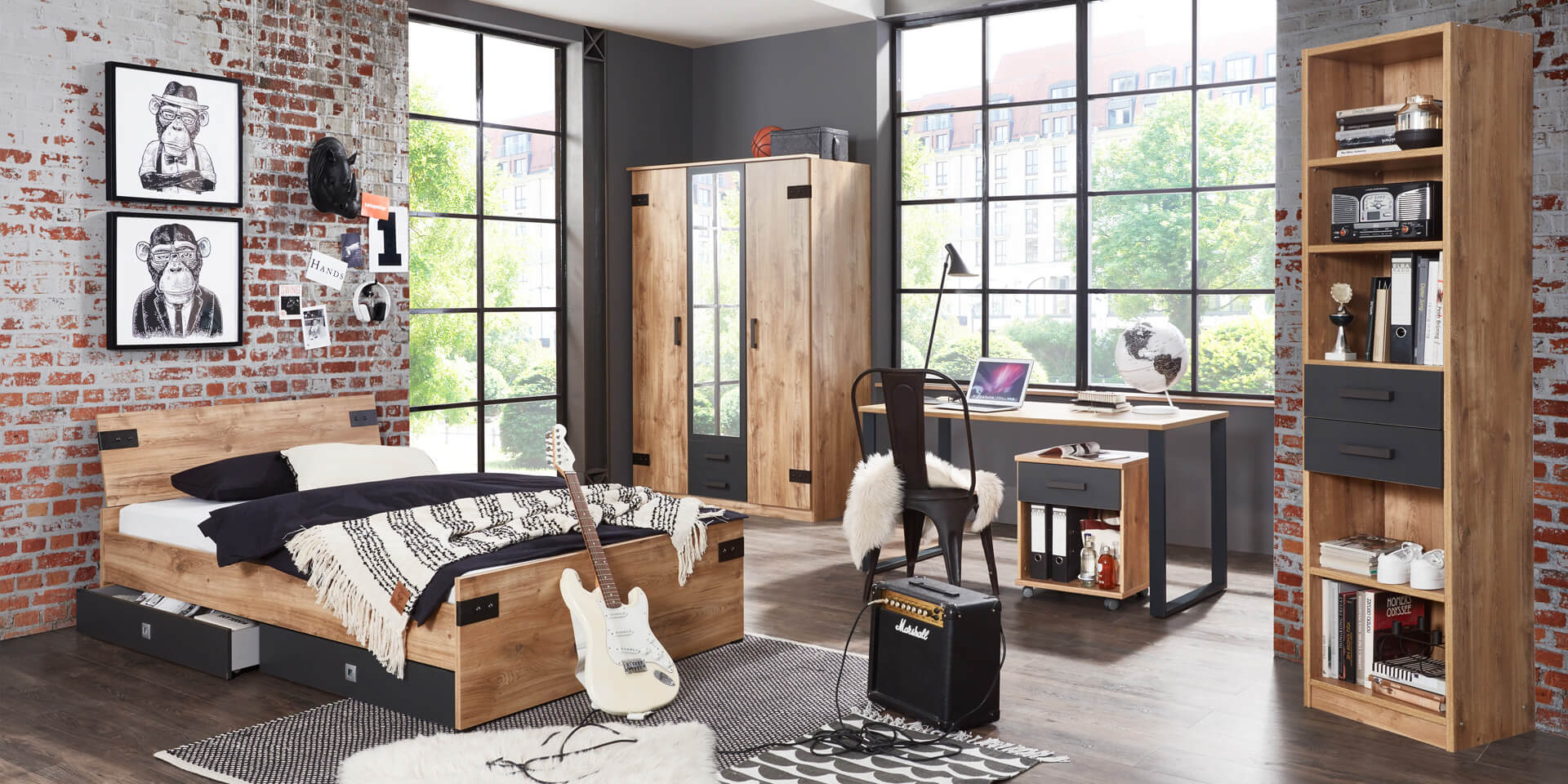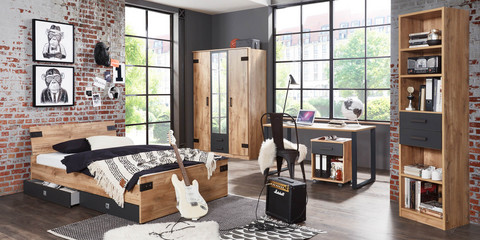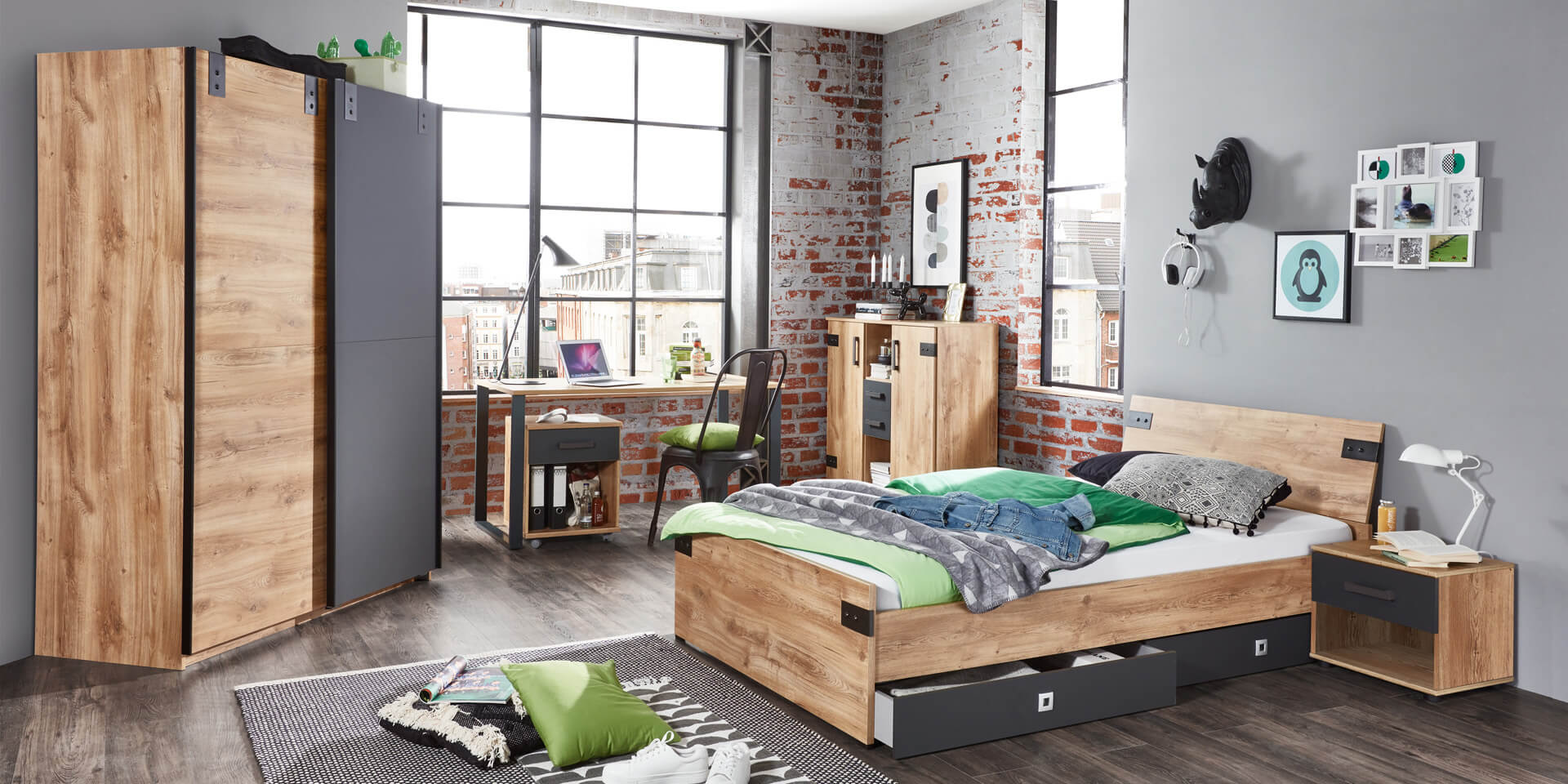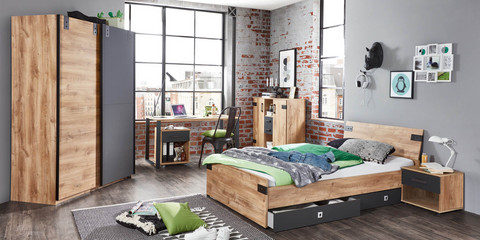 Liverpool is not only known as the musical home of the Beatles, but also as the name giver for your future teenager's room in the hip industrial look. Designed for hanging out, jamming and listening to music, this room is guaranteed to not be boring thanks to the cool loft feeling. Made of robust plank oak replica and with numerous graphite accents, highlights such as robust iron fittings on the wardrobe and bed, solid iron feet on the desk as well as two-coloured bed drawers, versatile roller container and wardrobes with extra storage space set the tone in the LIVERPOOL youth room.
What are you waiting for? Feel the beat while relaxing on the solid bed, rummage for inspiration in the deep drawers, tinker with your expressive lyrics at the stylish desk and write your own success story amidst the ultra-cool LIVERPOOL youth furniture. Get the party started!
With the young furniture line "fresh to go", high quality meets exclusive design - and all this at an unbeatable price! We at WIMEX have been marketing the label fresh to go for over ten years and always ensure that everyday life, school, studies and work are compatible. Whether you want to chill out comfortably on your bed, live out your creativity in terms of individual interior design or study hard at your desk for your upcoming exam: with the versatile furniture ranges by fresh to go, you can combine leisure and work in an ideal way.