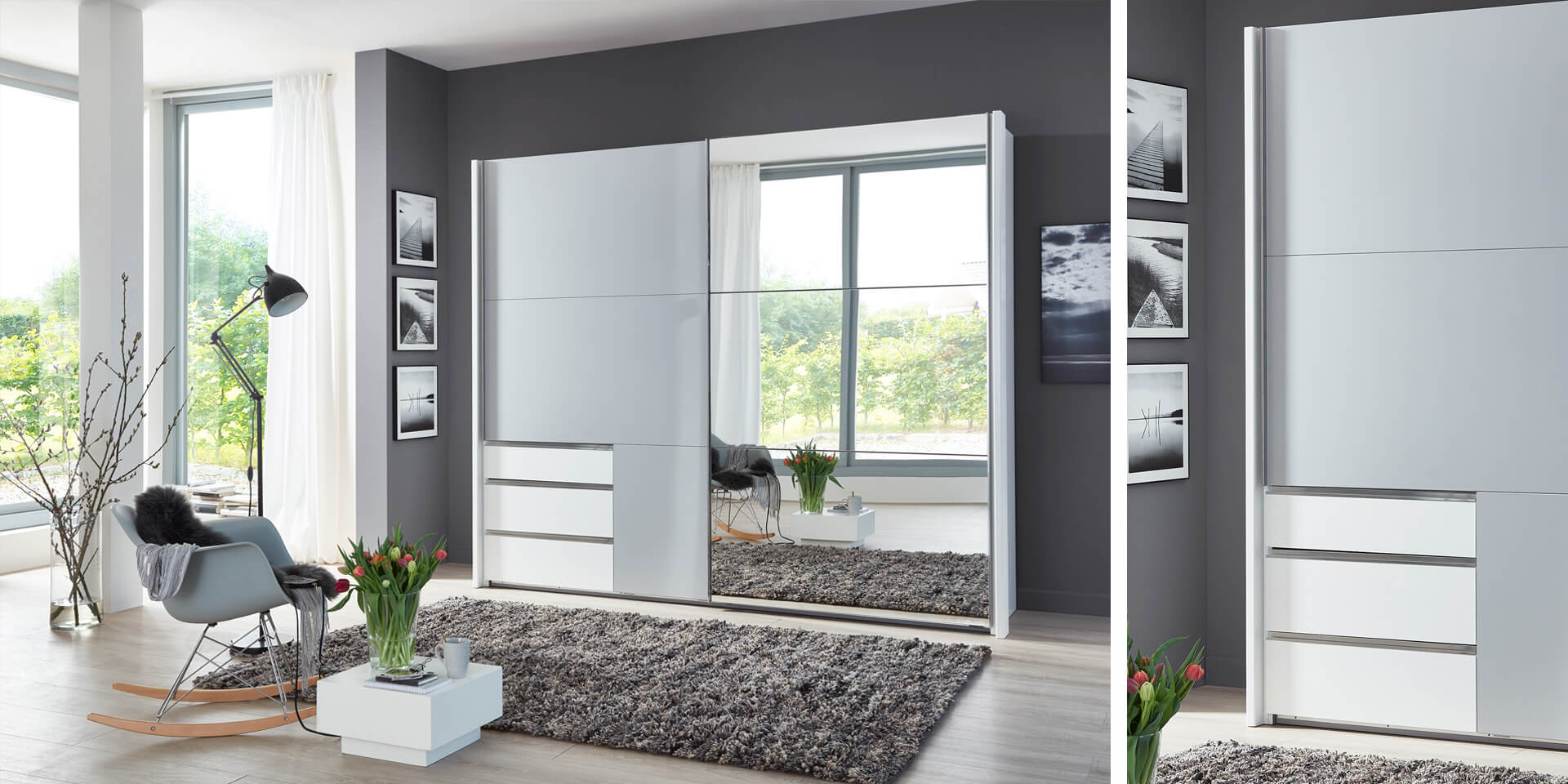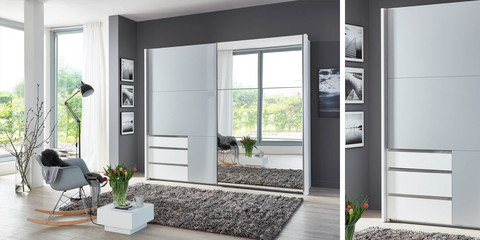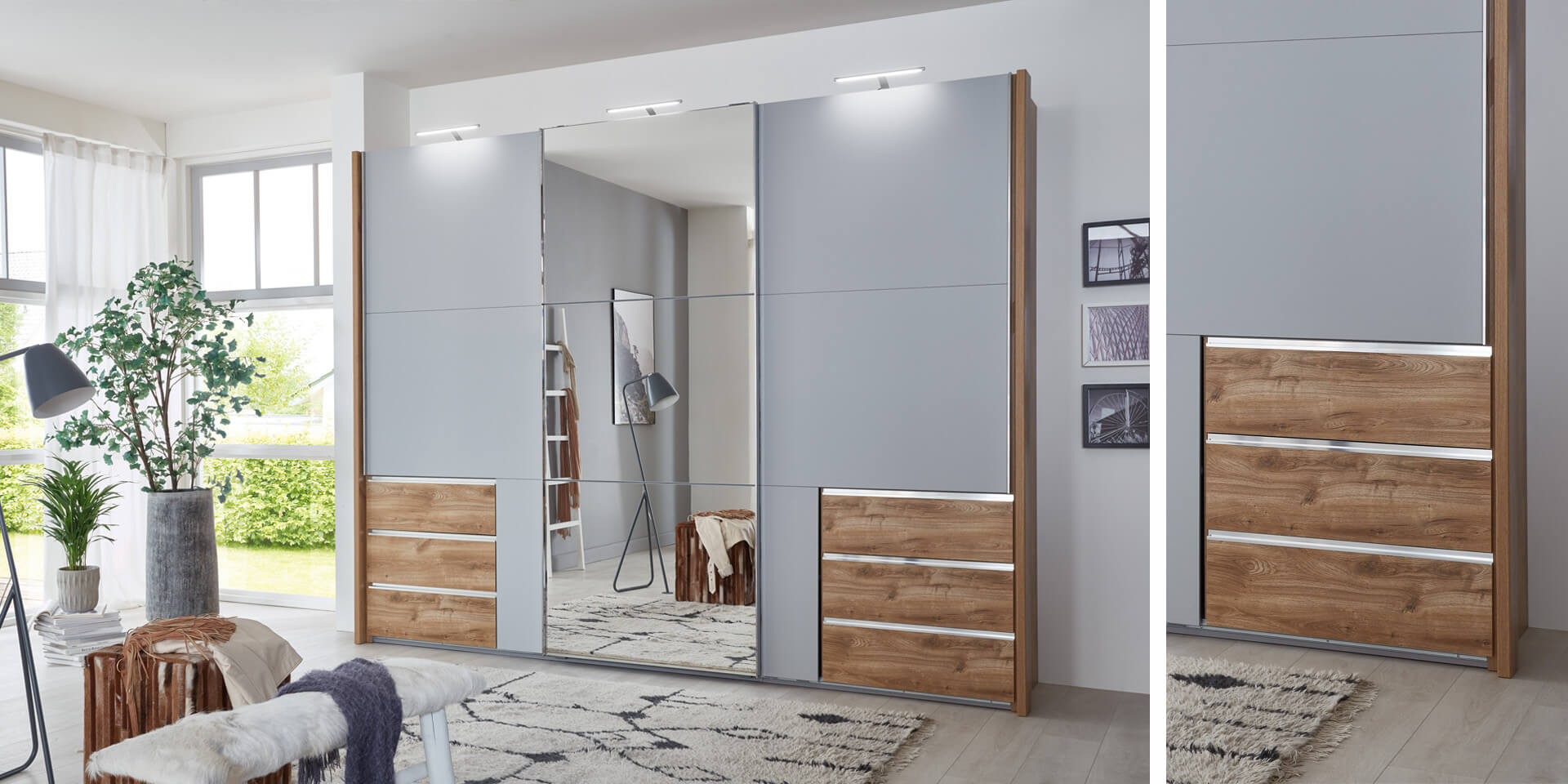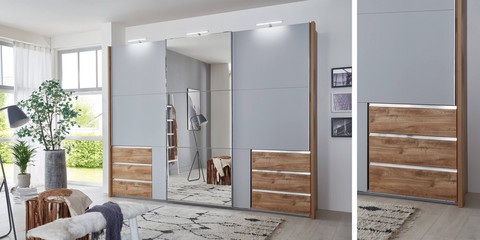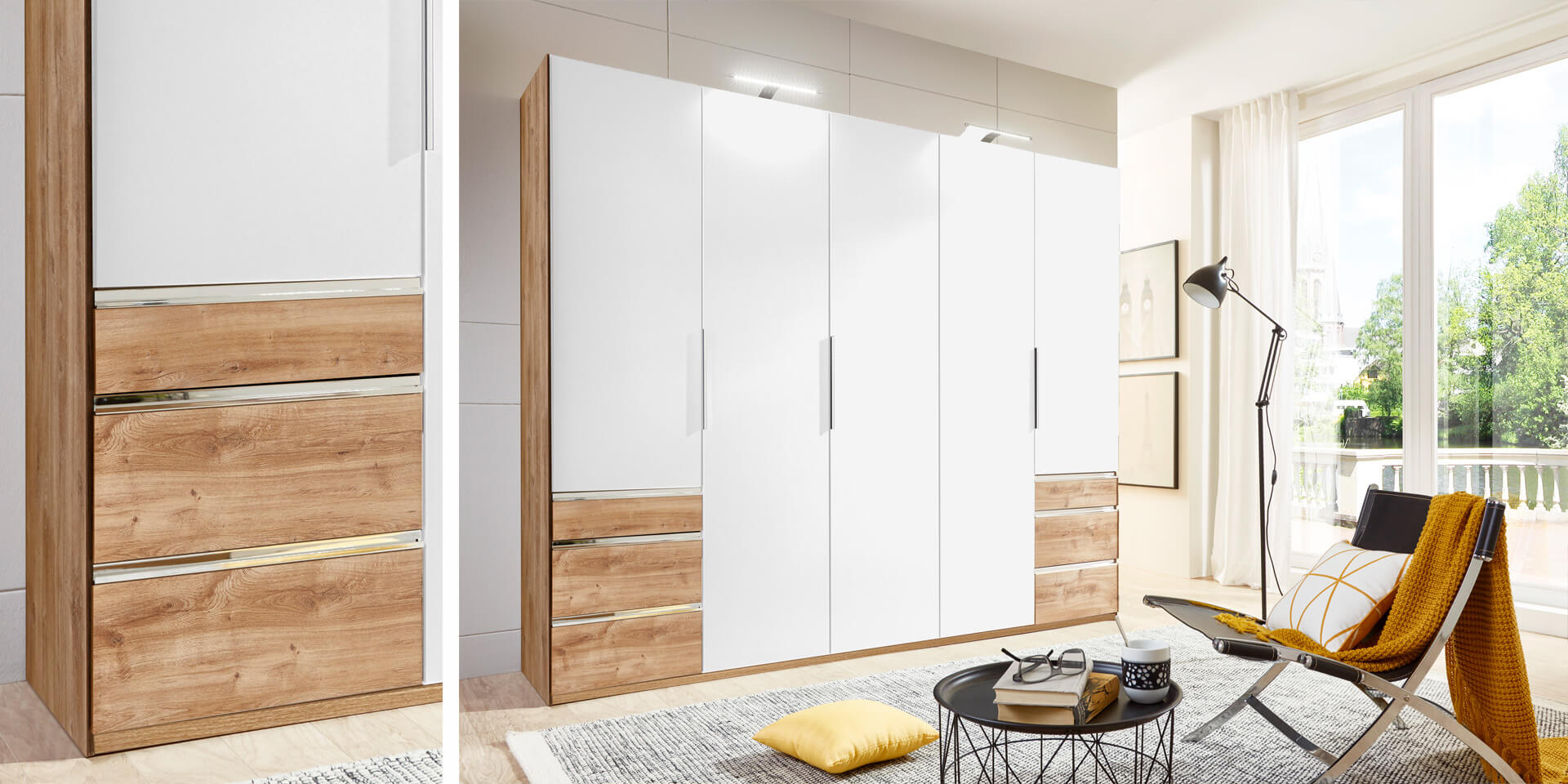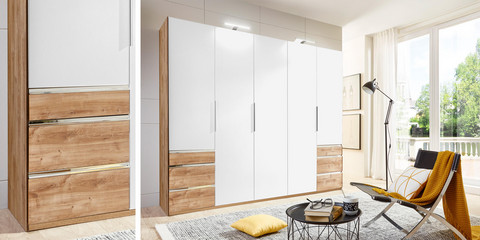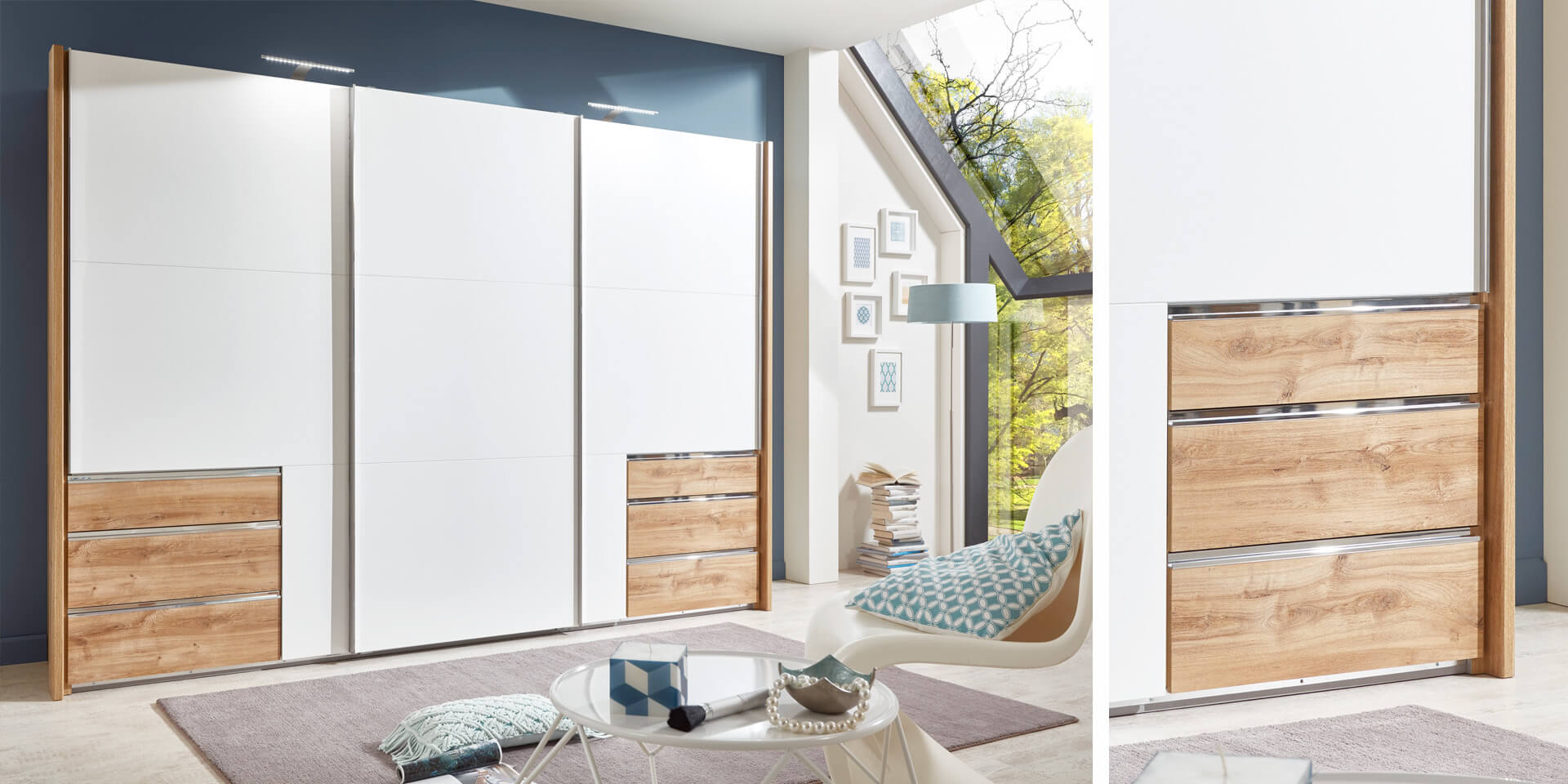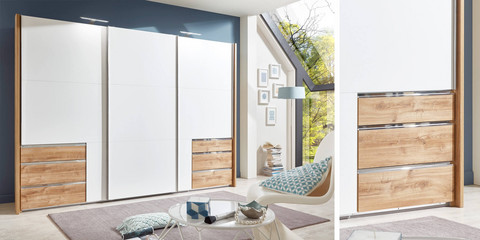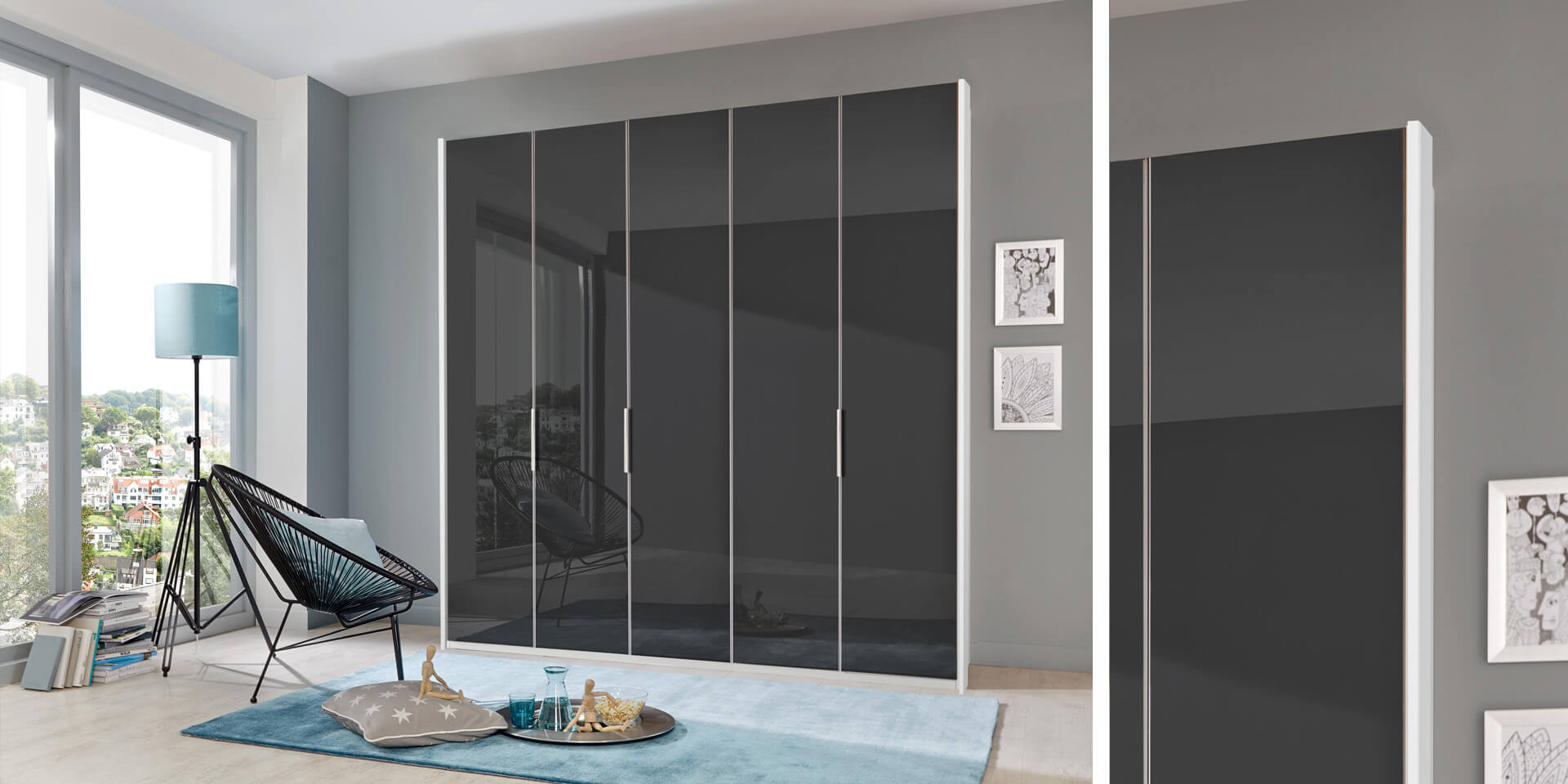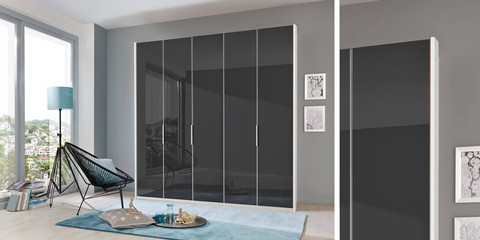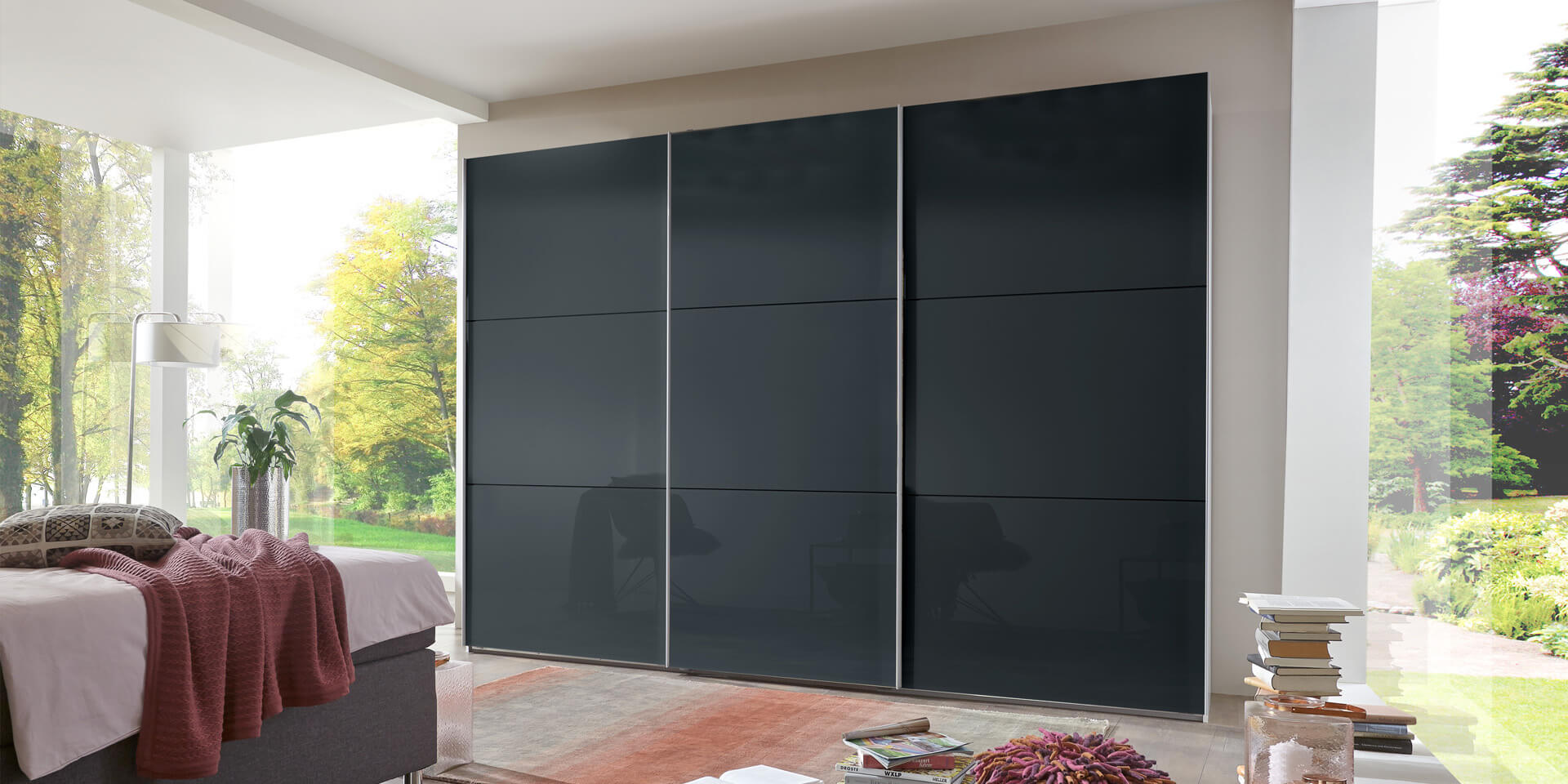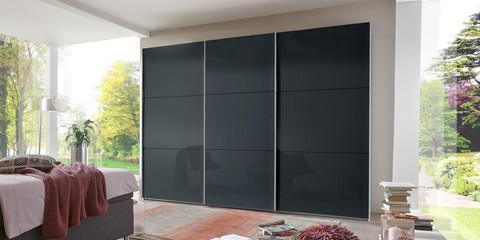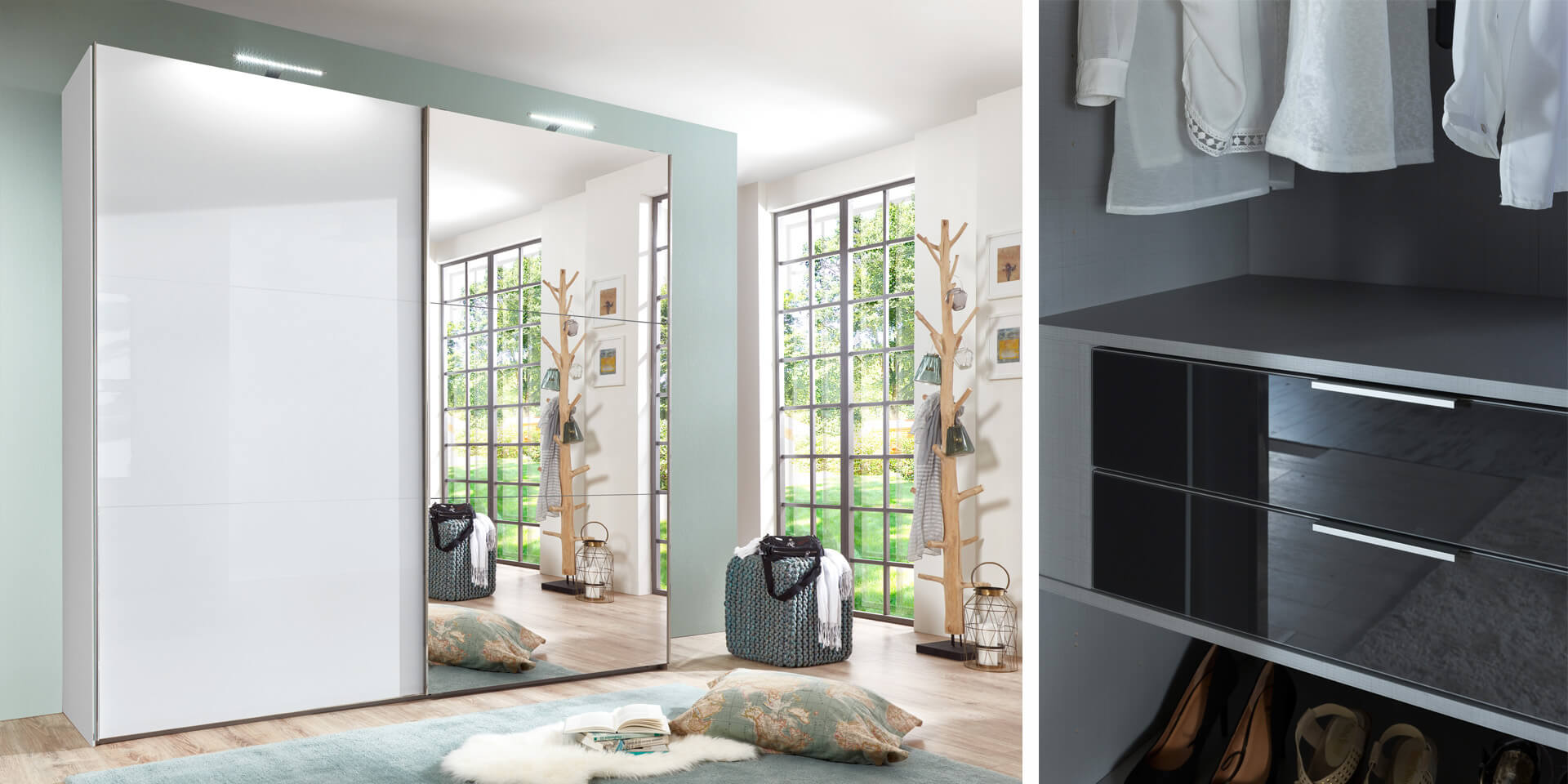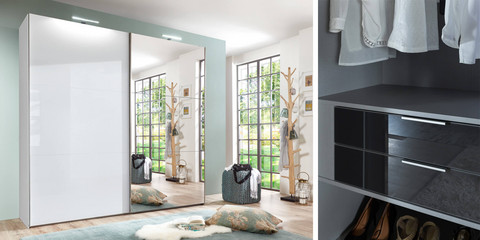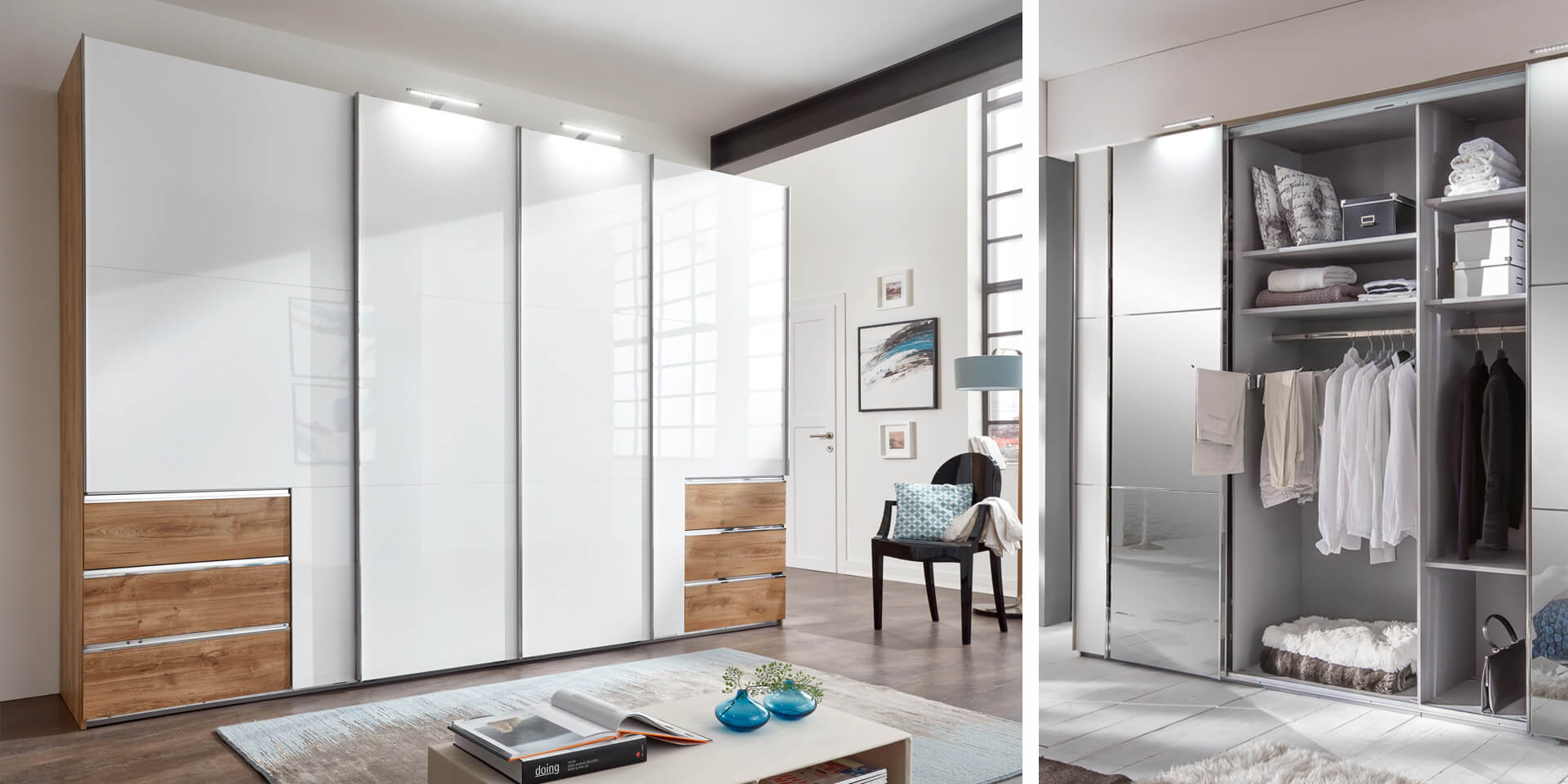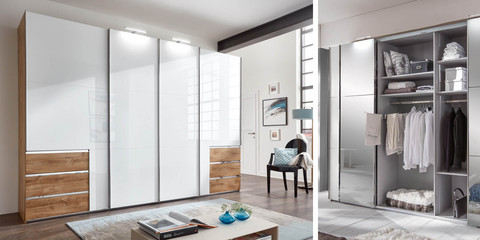 With the level 36 wardrobe programme you can raise your living standards to a completely new level. Chic, elegant and modern, you can choose from seven different decors with a total of sixteen creative colour combinations for these hinged or sliding door wardrobes. The front, carcass and drawers of the wardrobes are perfectly matched in terms of colour and harmonise with each other, creating your own personal design for an unmistakable look. The combination of natural wood reproductions and contemporary colour shades is transformed by noble glass doors and elegant high-gloss surfaces into a total work of art that skilfully sets the stage for your sleeping area.
Unlimited freedom of design for the hinged and sliding door wardrobes
Whether you opt for the monochrome variant in plain white or prefer fronts in natural plank oak reproduction, fine graphite or modern Light Grey including accentuated carcase and drawer colours - your design freedom knows no bounds with the level 36 cabinet programme. The graphic design of the hinged and sliding door cabinets is also a special highlight: The drawers integrated at the front convey an extraordinarily modern image, while the mirrored fronts of the cabinets, which merge seamlessly into one another, visually enhance your room. The simple handle strips made of sturdy metal are also an extra eye-catcher with high functionality in the level 36 wardrobe programme.
High up thanks to different cupboard heights
Whether you opt for a hinge-door wardrobe with a continuous door front, a combination of doors and drawers with or without integrated mirror fronts, or you prefer a model with smooth-running sliding doors including synchro technology instead: thanks to two different wardrobe heights, level 36 will take you high up in your room. Five different wardrobe widths also allow you to adjust the volume of your wardrobe exactly to your personal needs. No more space problems, no more worries about insufficient storage space or unsuitable accommodation: With the level 36 wardrobe program, you will rise to the top of the list of furnishing professionals.
Versatile accessories for the hinged and sliding door wardrobes
The versatile accessories of the level 36 cabinet programme are also impressive: Expandable corner cupboards in various sizes and fitted with glossy mirror doors are among the numerous extras, as are additional shelves in sets of two or three. Passepartout strips in the same colour as the carcass decorate the superstructure of the modern revolving or sliding door wardrobes and give your new wardrobe an up-and-coming personality.
With the young furniture line "fresh to go", high quality meets exclusive design - and all this at an unbeatable price! We at WIMEX have been marketing the label fresh to go for over ten years and always ensure that everyday life, school, studies and work are compatible. Whether you want to chill out comfortably on your bed, live out your creativity in terms of individual interior design or study hard at your desk for your upcoming exam: with the versatile furniture ranges by fresh to go, you can combine leisure and work in an ideal way.