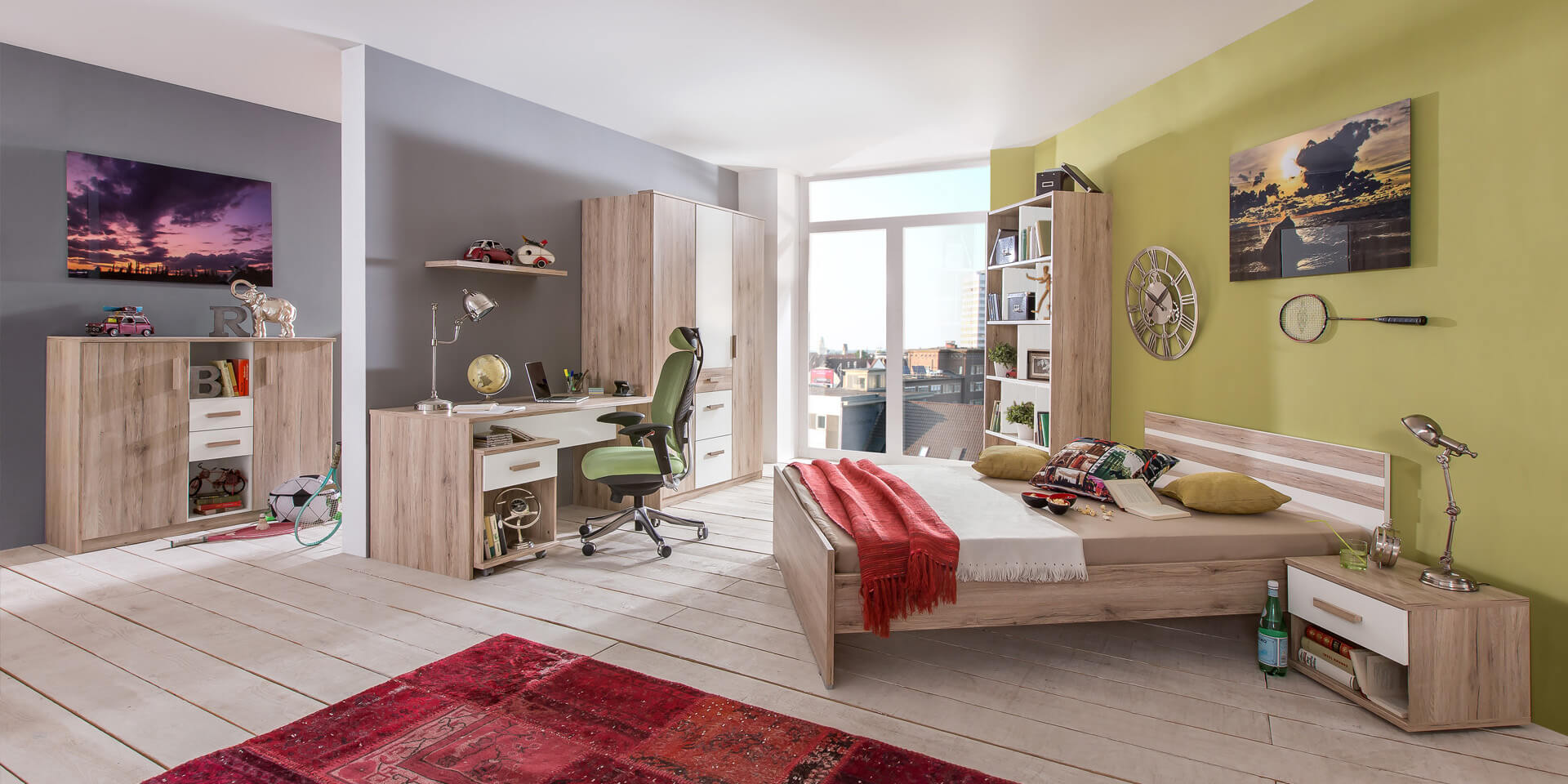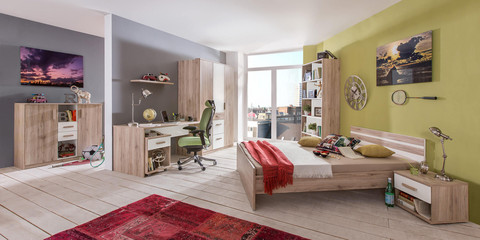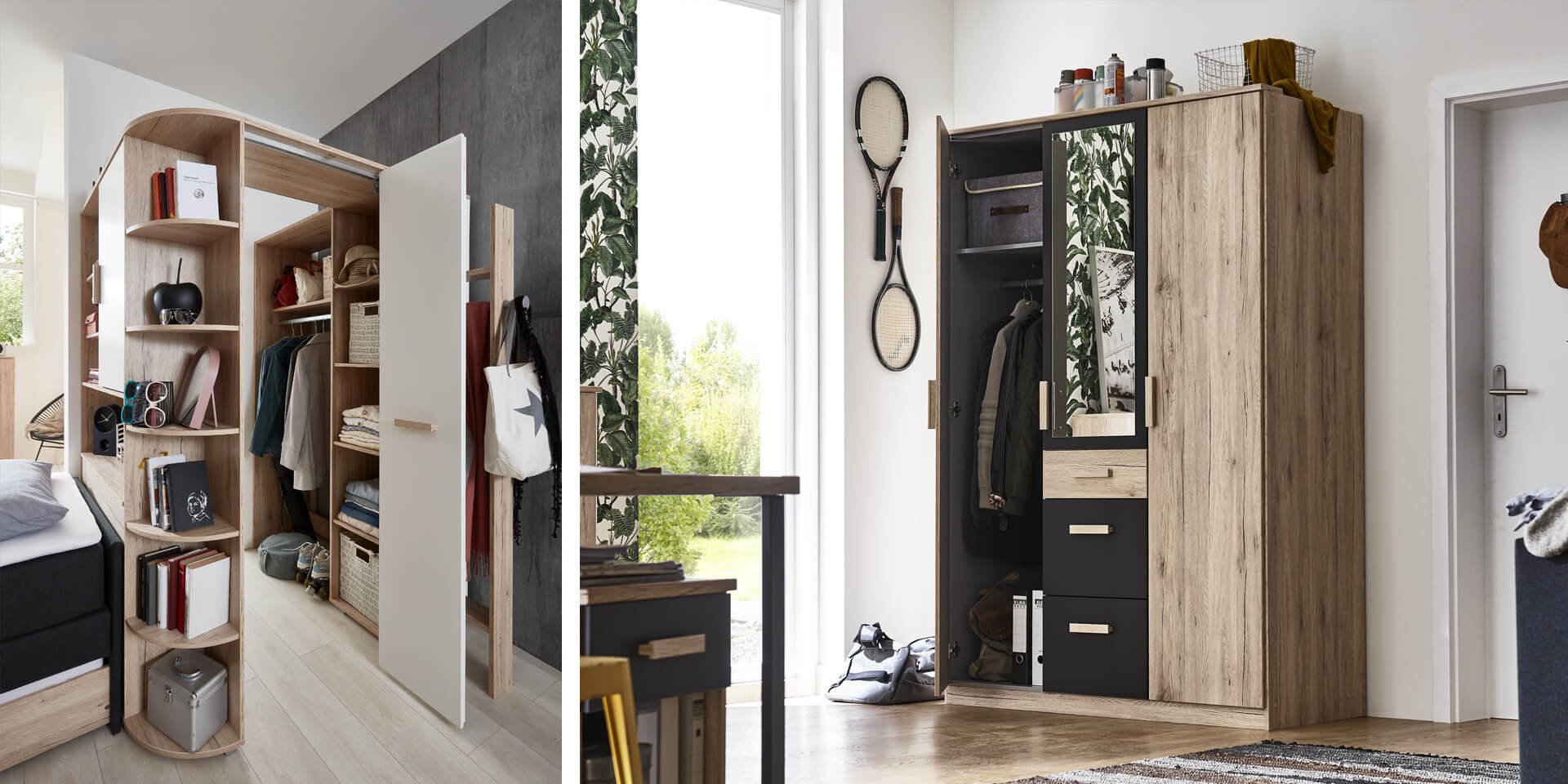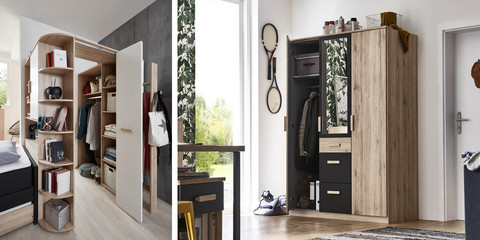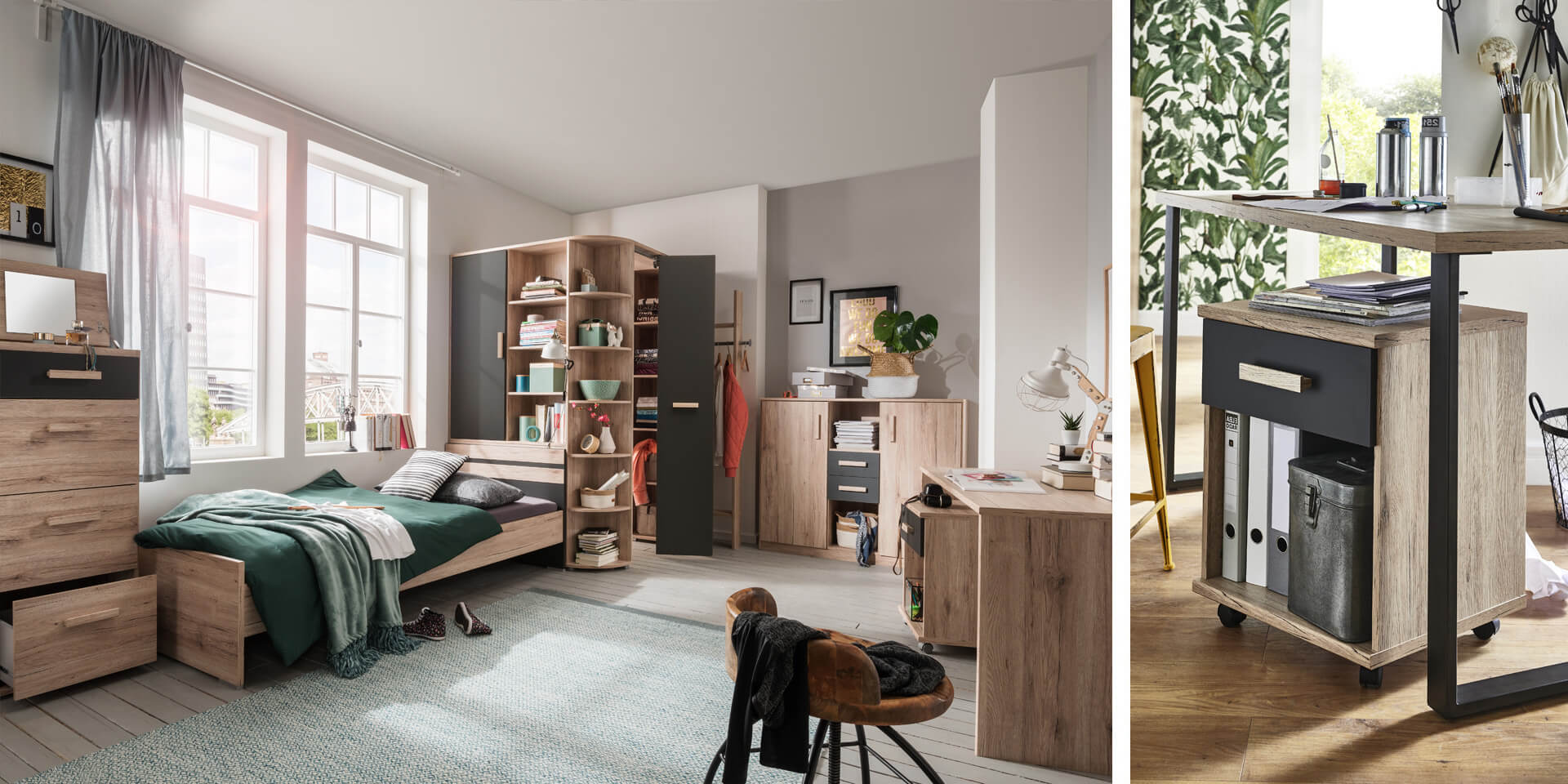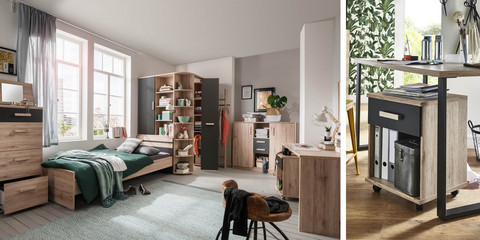 Functional furniture in a timeless design: The baby and children's room furniture of the CARIBA series supports you in your development from a crawling infant to a bright toddler and a growing teenager. Where is the catch, you ask yourself? At most you will find it on the CARIBA wardrobe set, but that's where it belongs. Available with two different white or graphite finishes, the CARIBA children's room furniture offers you almost endless possibilities to redesign your own kingdom again and again. Starting with the baby beds with wicket bars, two-coloured bed drawers and convertible chests with soft-close, through the youth beds in three different widths, bed drawer elements and night drawers to desks, roller containers, shelves and wardrobes - the combination and positioning possibilities of the baby and children's room furniture CARIBA are limitless and challenge your imagination.
A special feature: the walk-in corner cupboard with folding doors and bed drawer finally makes your dream of your own dressing room with additional lighting come true - including plenty of storage space.
With the young furniture line "fresh to go", high quality meets exclusive design - and all this at an unbeatable price! We at WIMEX have been marketing the label fresh to go for over ten years and always ensure that everyday life, school, studies and work are compatible. Whether you want to chill out comfortably on your bed, live out your creativity in terms of individual interior design or study hard at your desk for your upcoming exam: with the versatile furniture ranges by fresh to go, you can combine leisure and work in an ideal way.