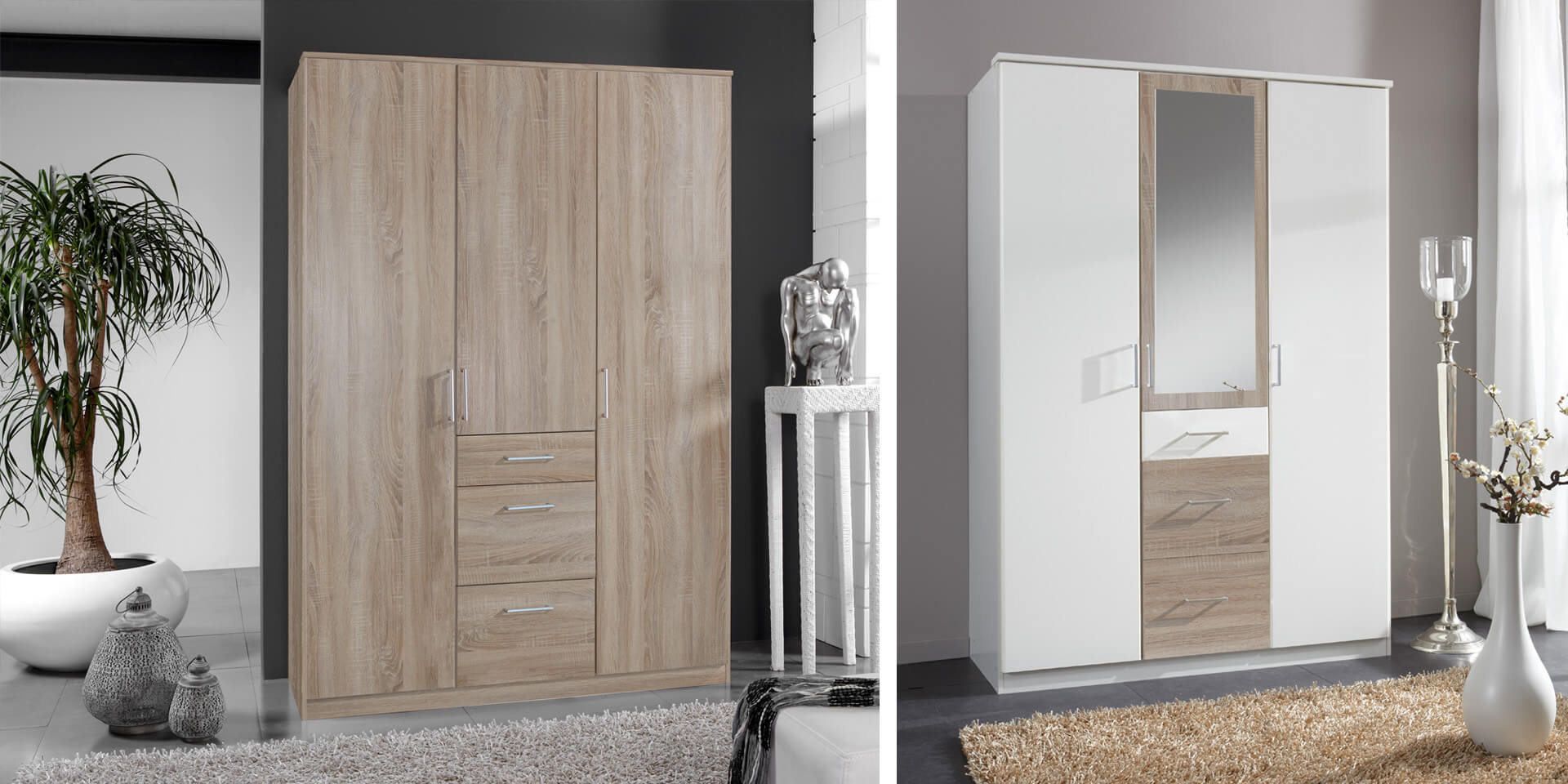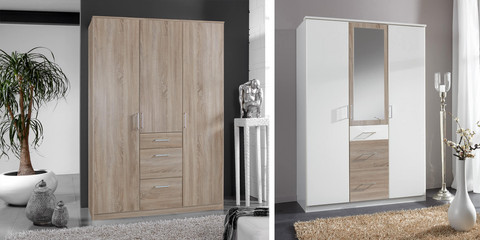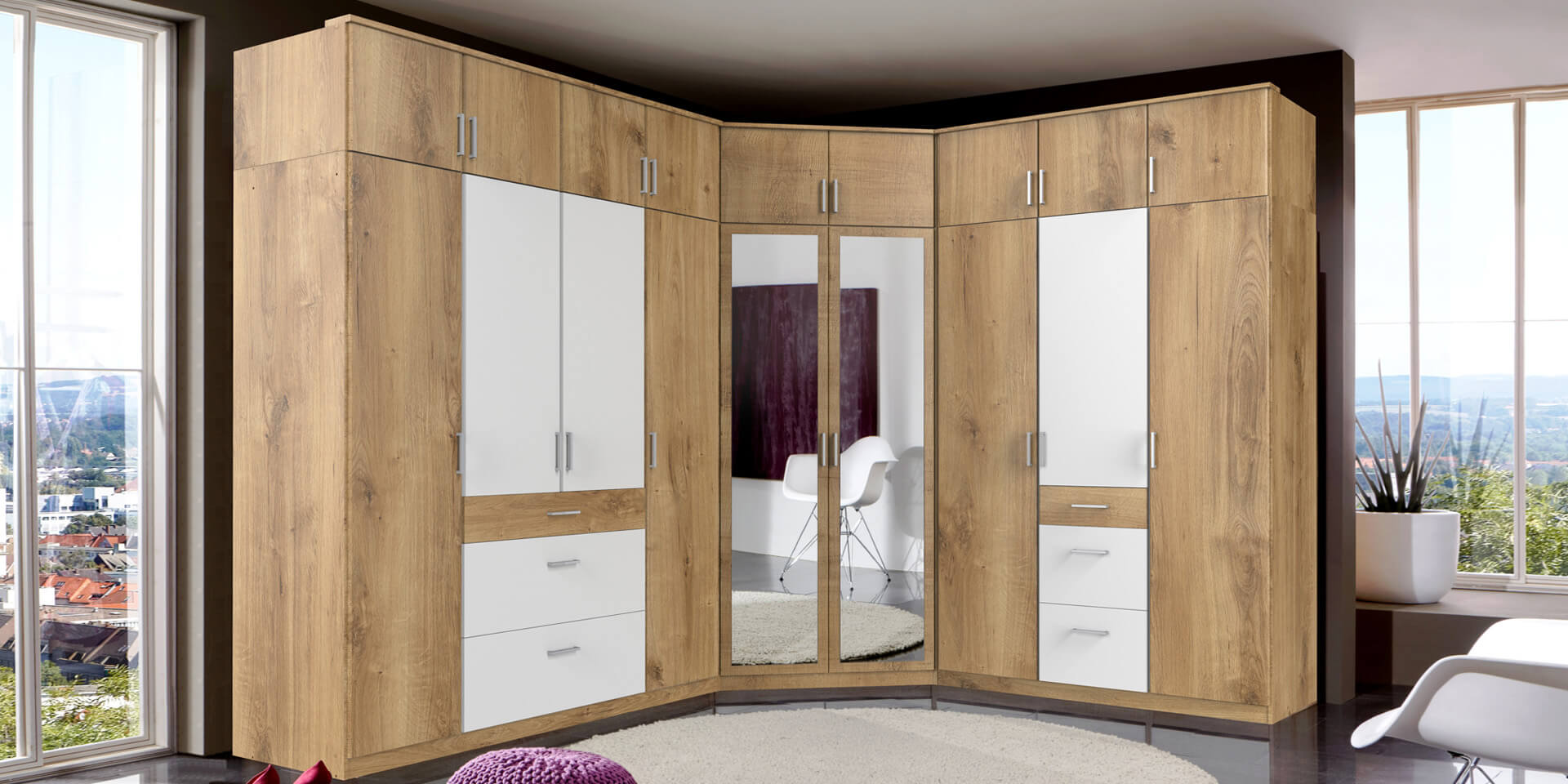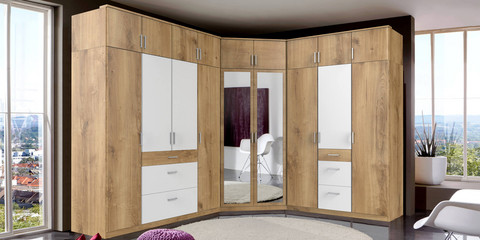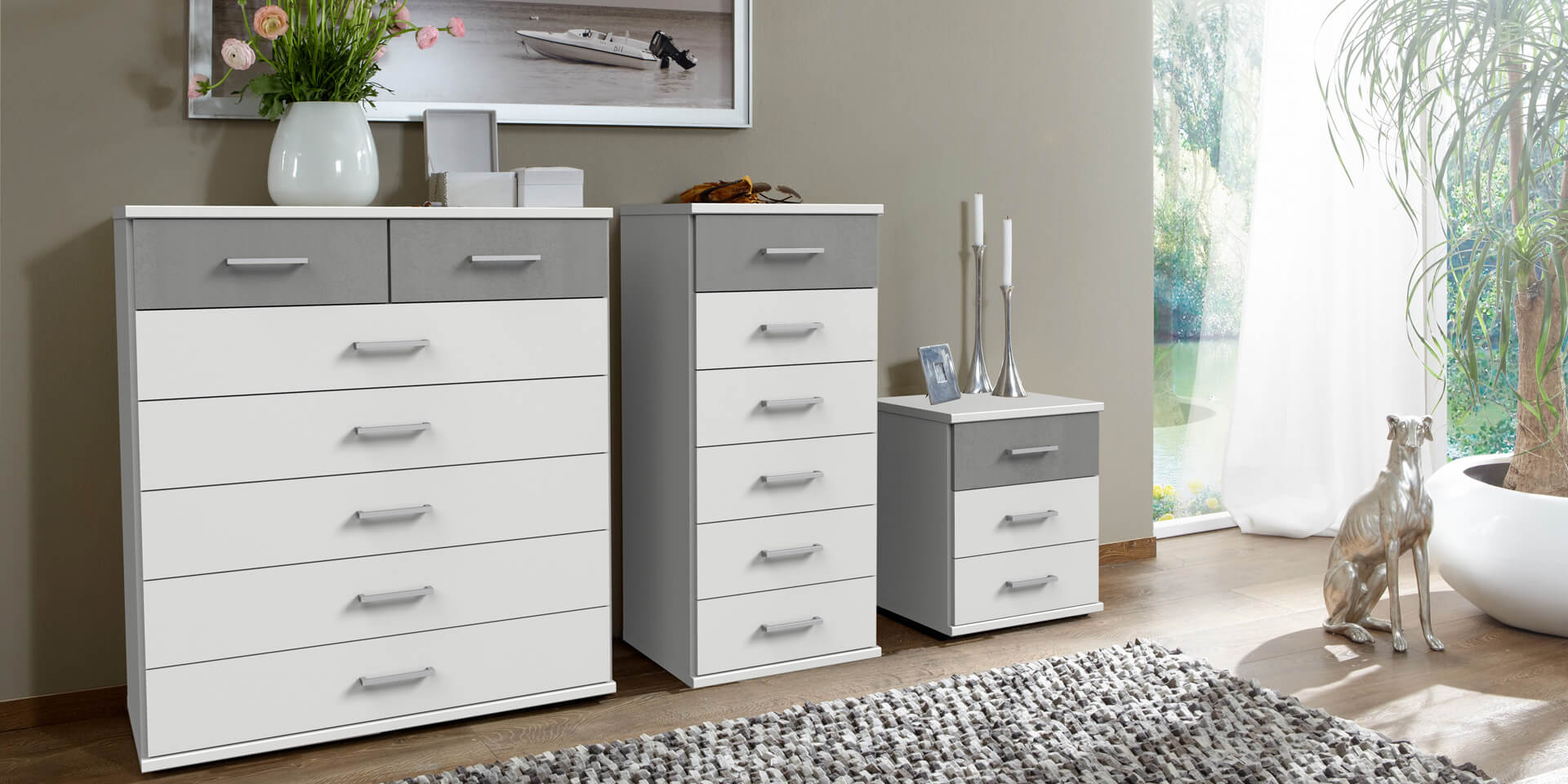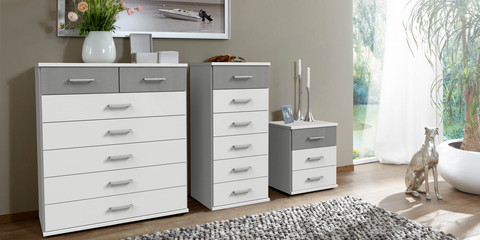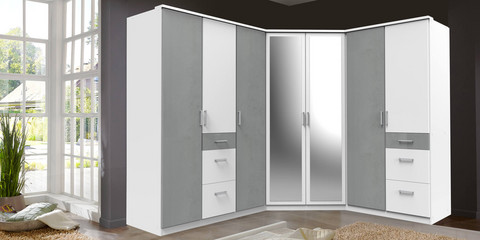 No matter how you twist and turn: You always have too little space for your clothes and therefore you finally wish for a sufficiently large wardrobe that has a lot of storage space but still fits harmoniously into your living concept? It has just "clicked", because the incredibly versatile CLICK range of hinge-door wardrobes offers you the solution to all your space problems.
With the CLICK wardrobe series, you can choose from a total of six different wardrobe models in three different widths, including two corner wardrobes, with an impressive variety of drawers, doors and mirror inserts. Wow! And if that's not enough for you, additional cabinet boxes in the respective carcase colour provide extra storage volume right up to the ceiling and spacious drawer chests fill even the smallest niche. Oh yes, and the sheer number of different carcase colours is what really makes the difference: Well, now it really has to have "CLICK"ed for you.
With the young furniture line "fresh to go", high quality meets exclusive design - and all this at an unbeatable price! We at WIMEX have been marketing the label fresh to go for over ten years and always ensure that everyday life, school, studies and work are compatible. Whether you want to chill out comfortably on your bed, live out your creativity in terms of individual interior design or study hard at your desk for your upcoming exam: with the versatile furniture ranges by fresh to go, you can combine leisure and work in an ideal way.