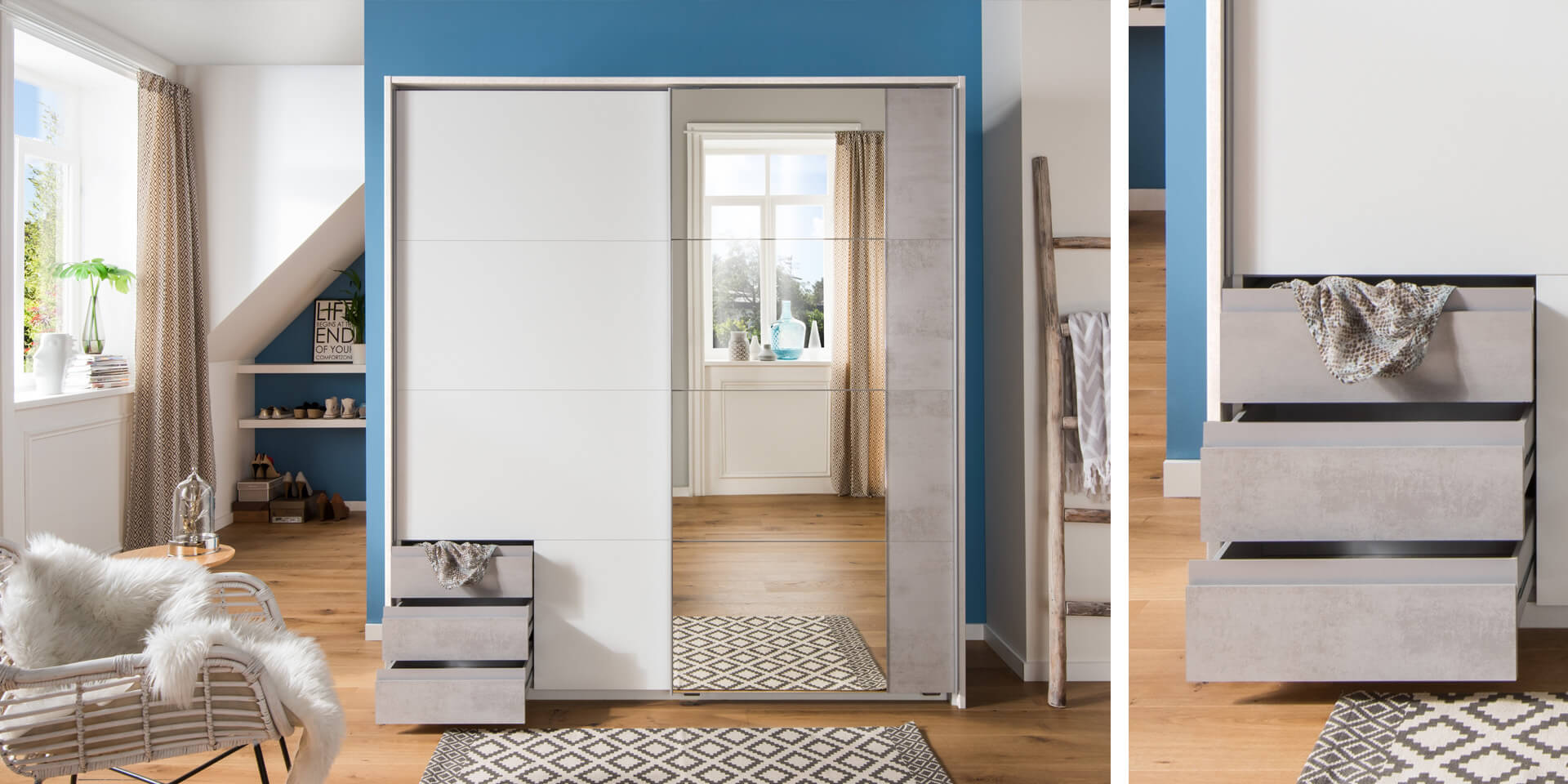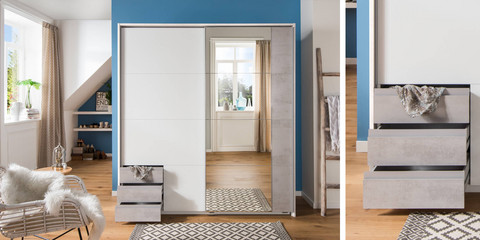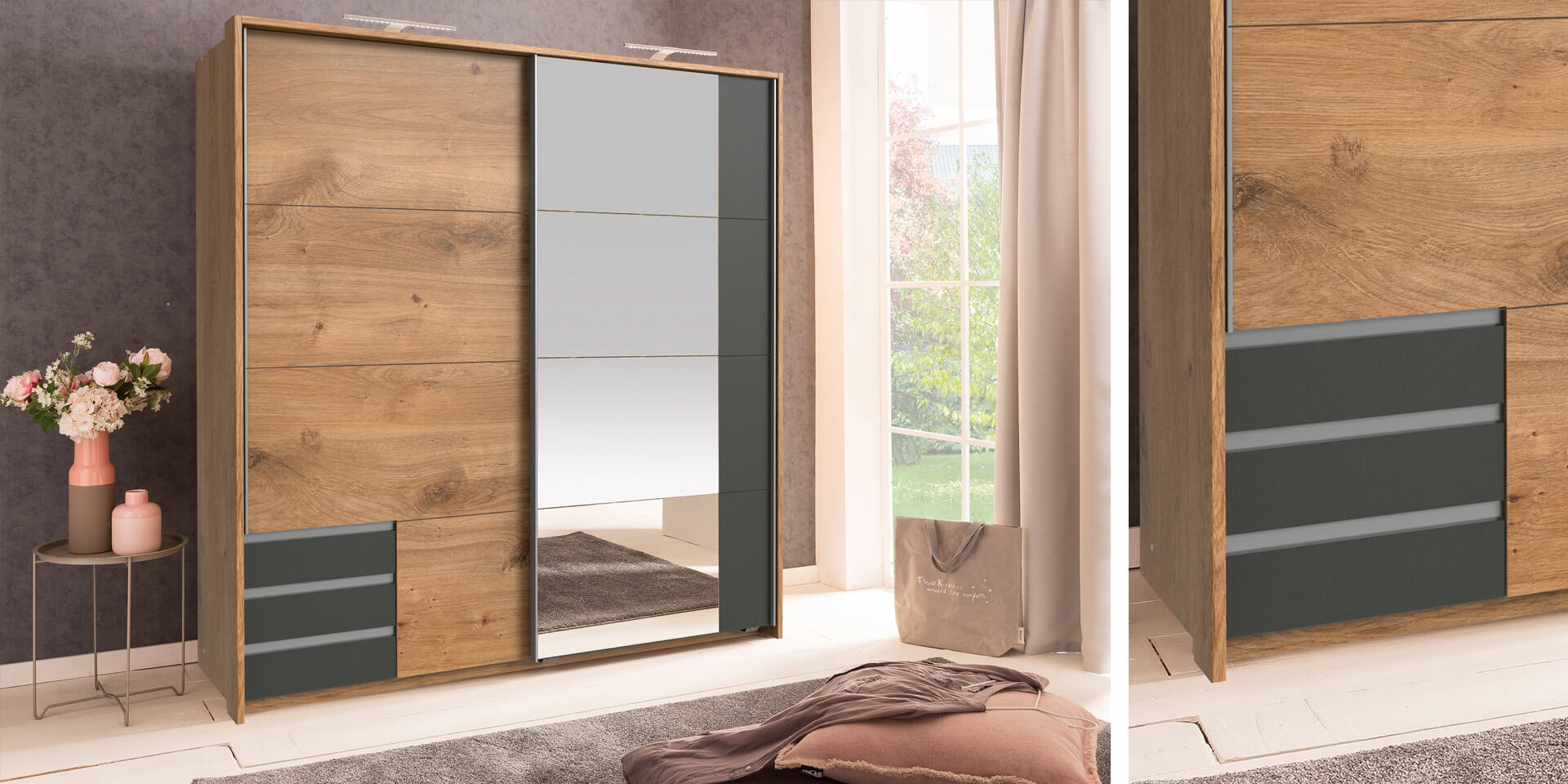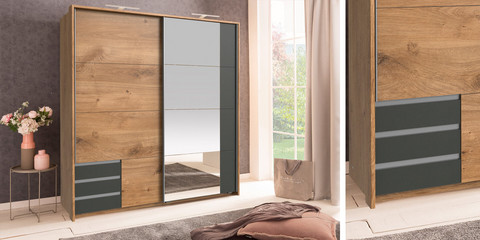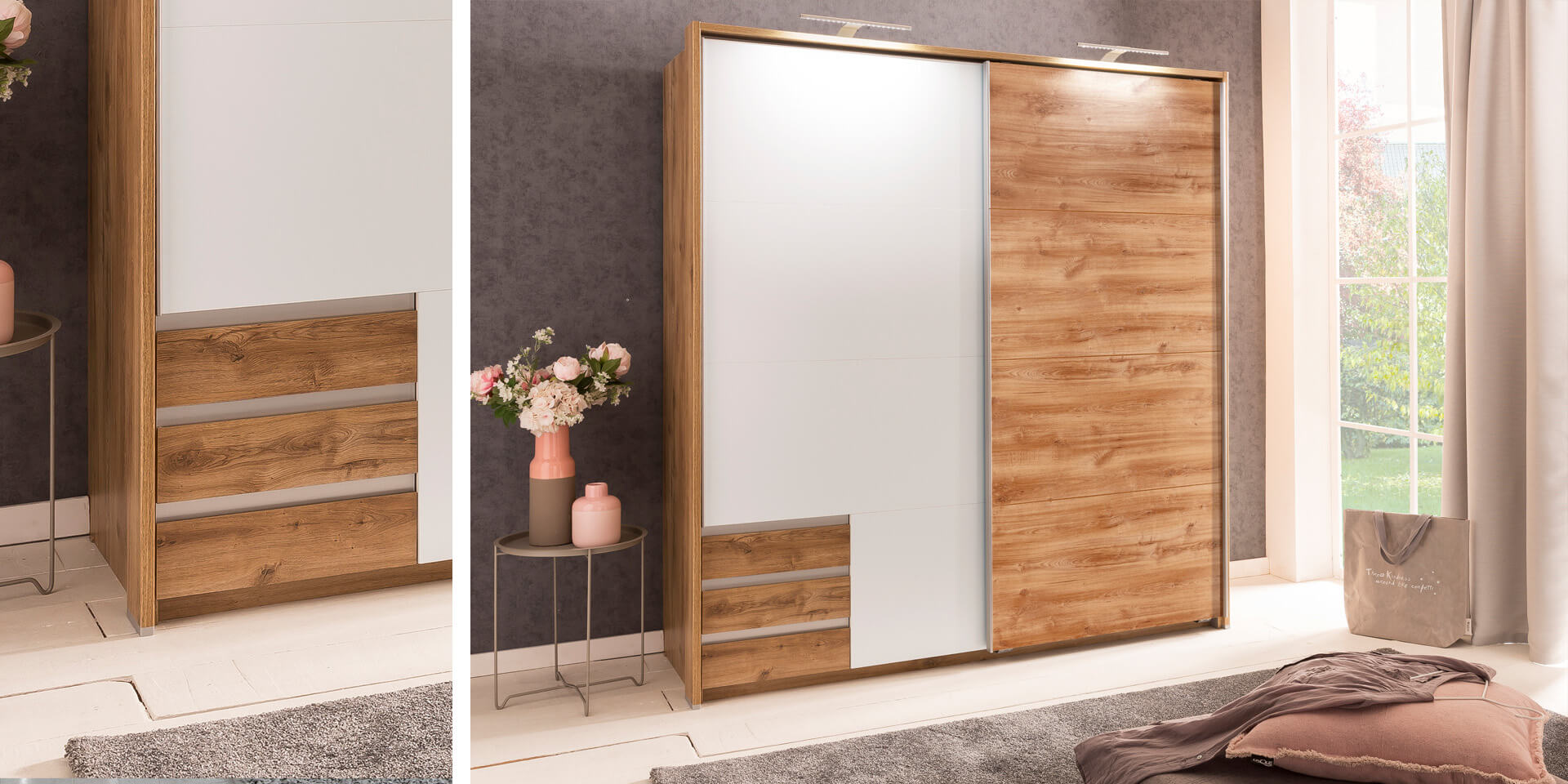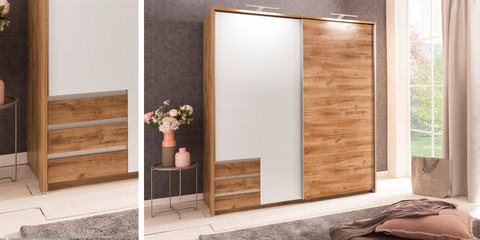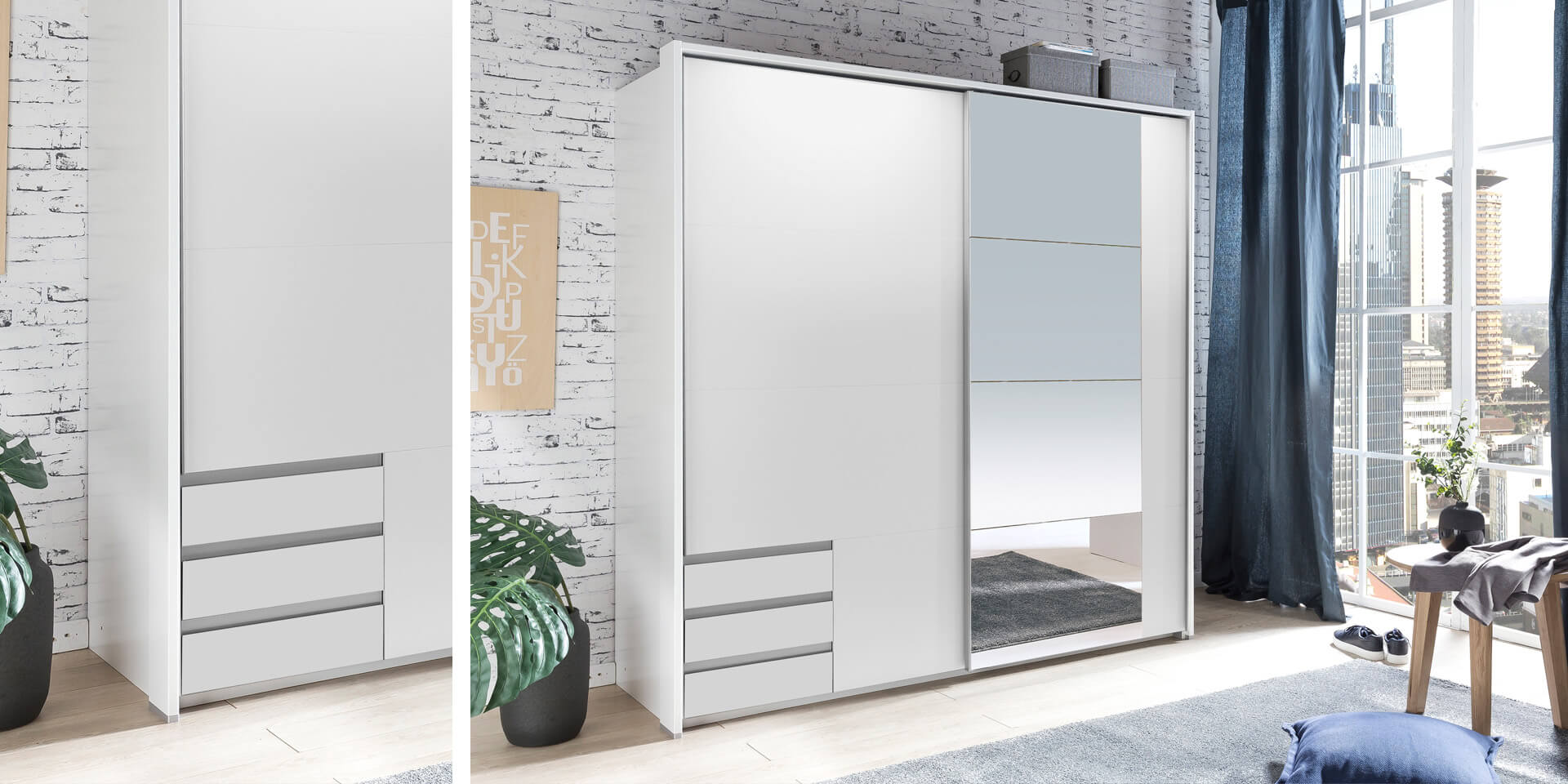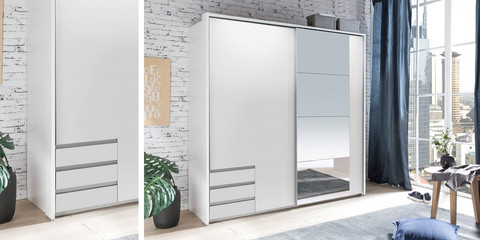 High up north, located in the heart of East Frisia, lies the city of Emden with its horizon stretching for miles. The sliding door wardrobe in our EMDEN furniture range is just as uncomplicated and down-to-earth as the flat countryside. At first glance, simple and clear in its visual appearance, the EMDEN sliding door wardrobe, offers a lot of depth, behind the unadorned façade. With two doors and floor-length mirrors , a left-sided drawer cube and an accentuated passe-partout frame, these sophisticated details of the sliding door wardrobe already give you a small taste of what it is made of: several shelves, three spacious drawers and an additional clothes rail allow you to store your clothes neatly and remove your favourite things with just a single action.
The EMDEN sliding door wardrobe is available in four different decors, including a solid concrete and rustic plank oak replica, so that you always have a handful of water under the keel, even in the most fashionable clothing storm. Ahoy!
With the young furniture line "fresh to go", high quality meets exclusive design - and all this at an unbeatable price! We at WIMEX have been marketing the label fresh to go for over ten years and always ensure that everyday life, school, studies and work are compatible. Whether you want to chill out comfortably on your bed, live out your creativity in terms of individual interior design or study hard at your desk for your upcoming exam: with the versatile furniture ranges by fresh to go, you can combine leisure and work in an ideal way.