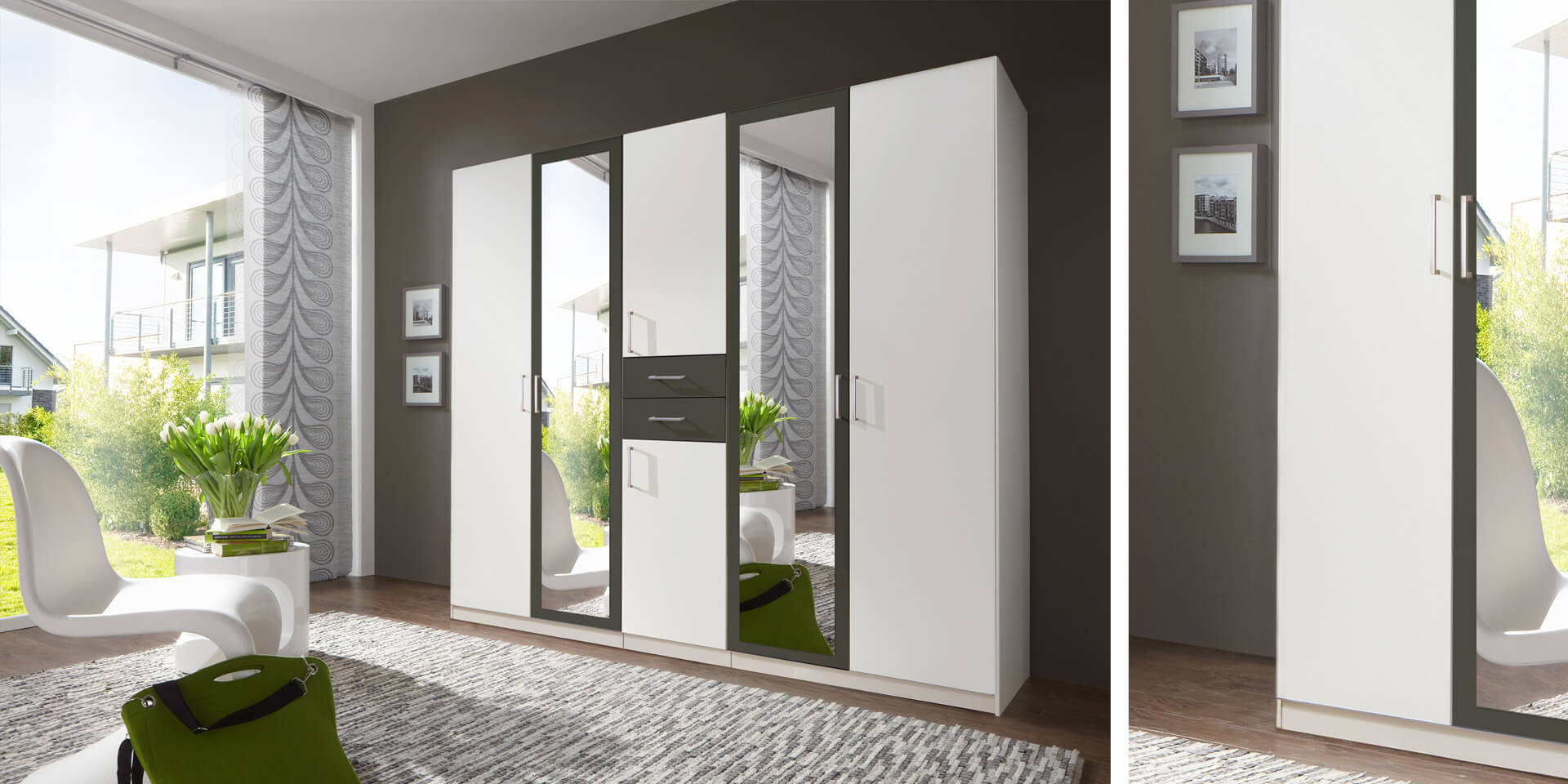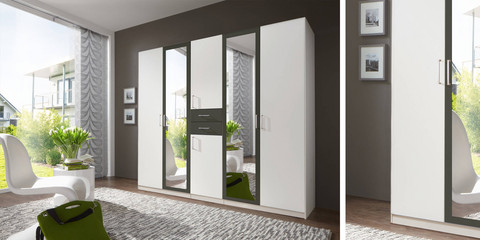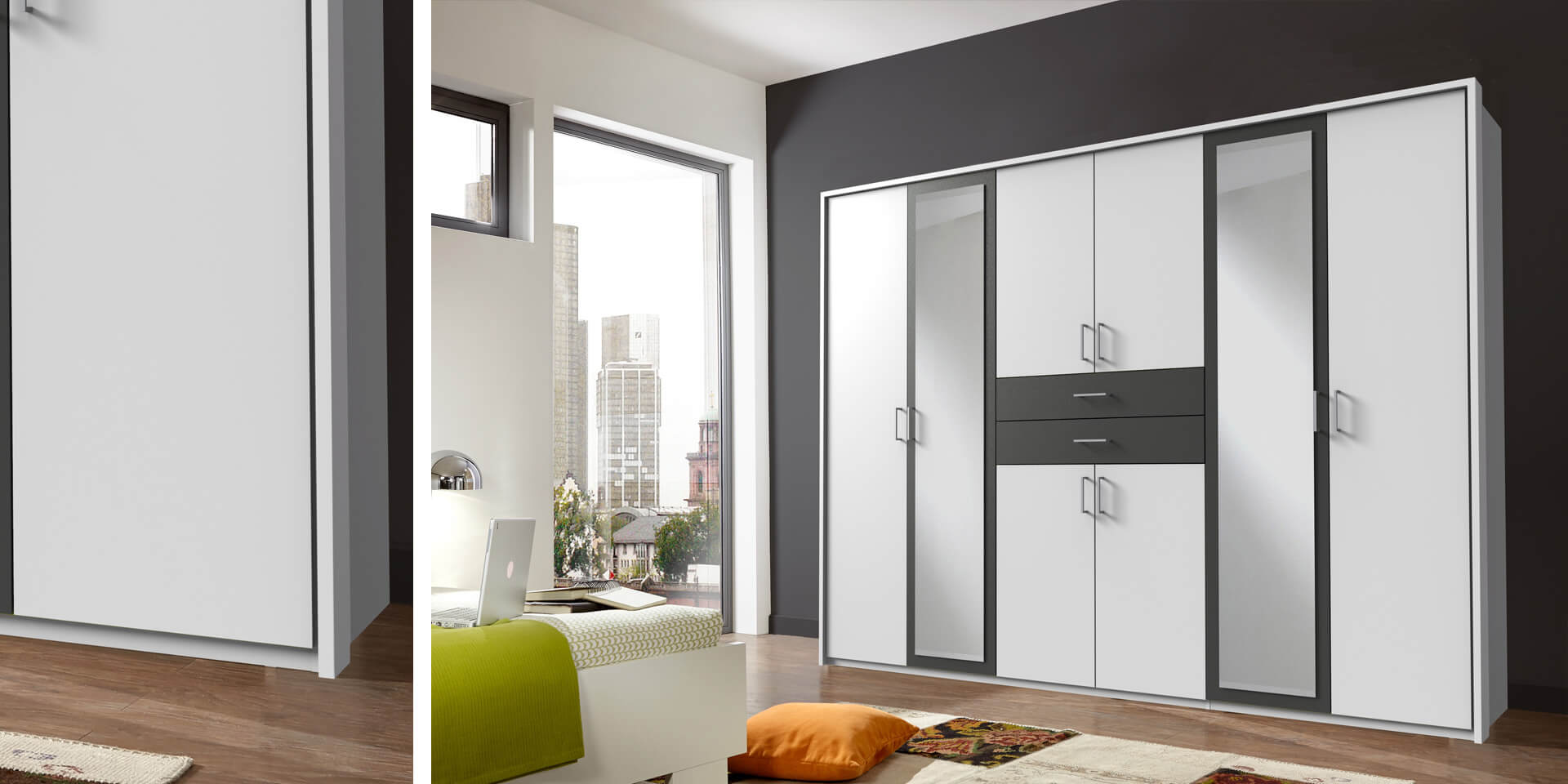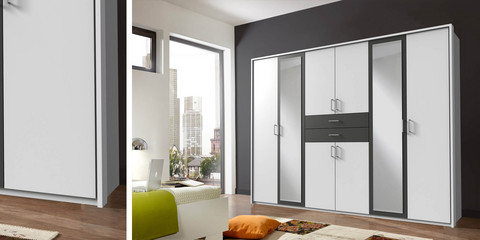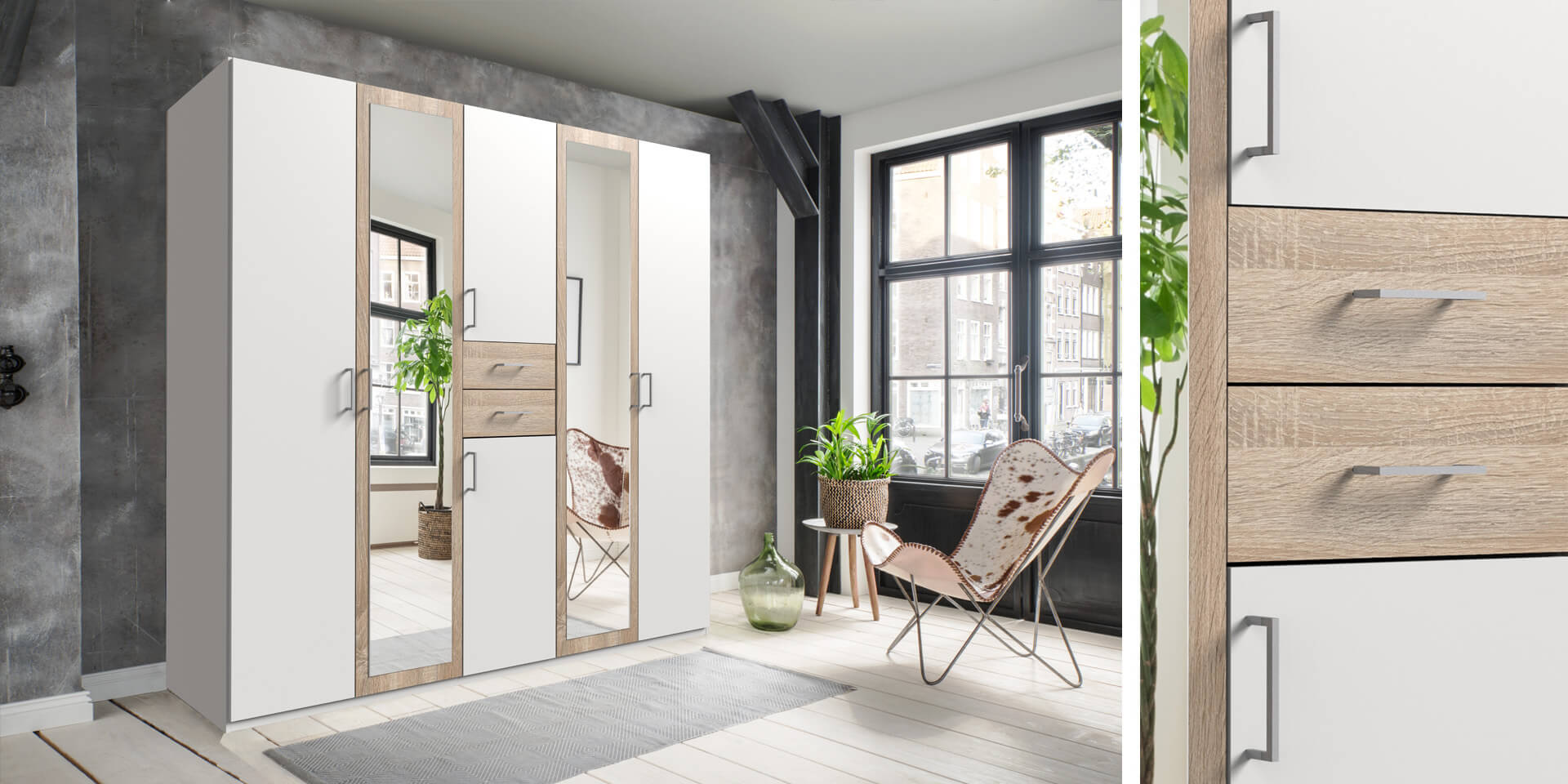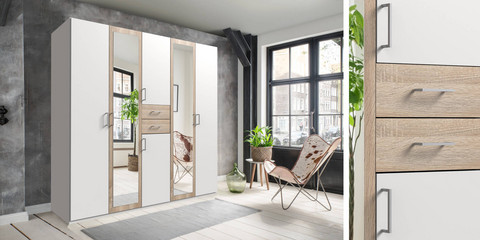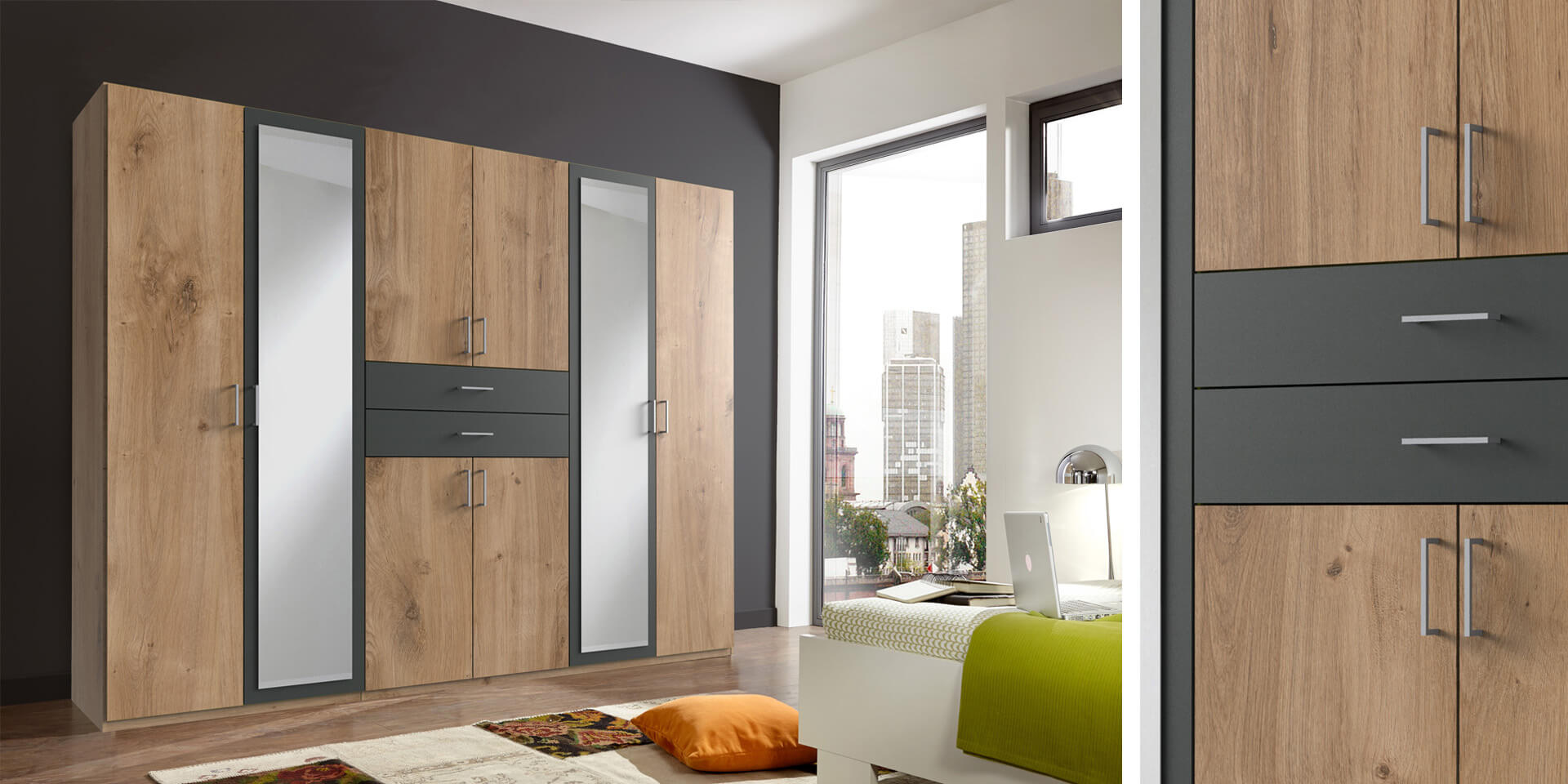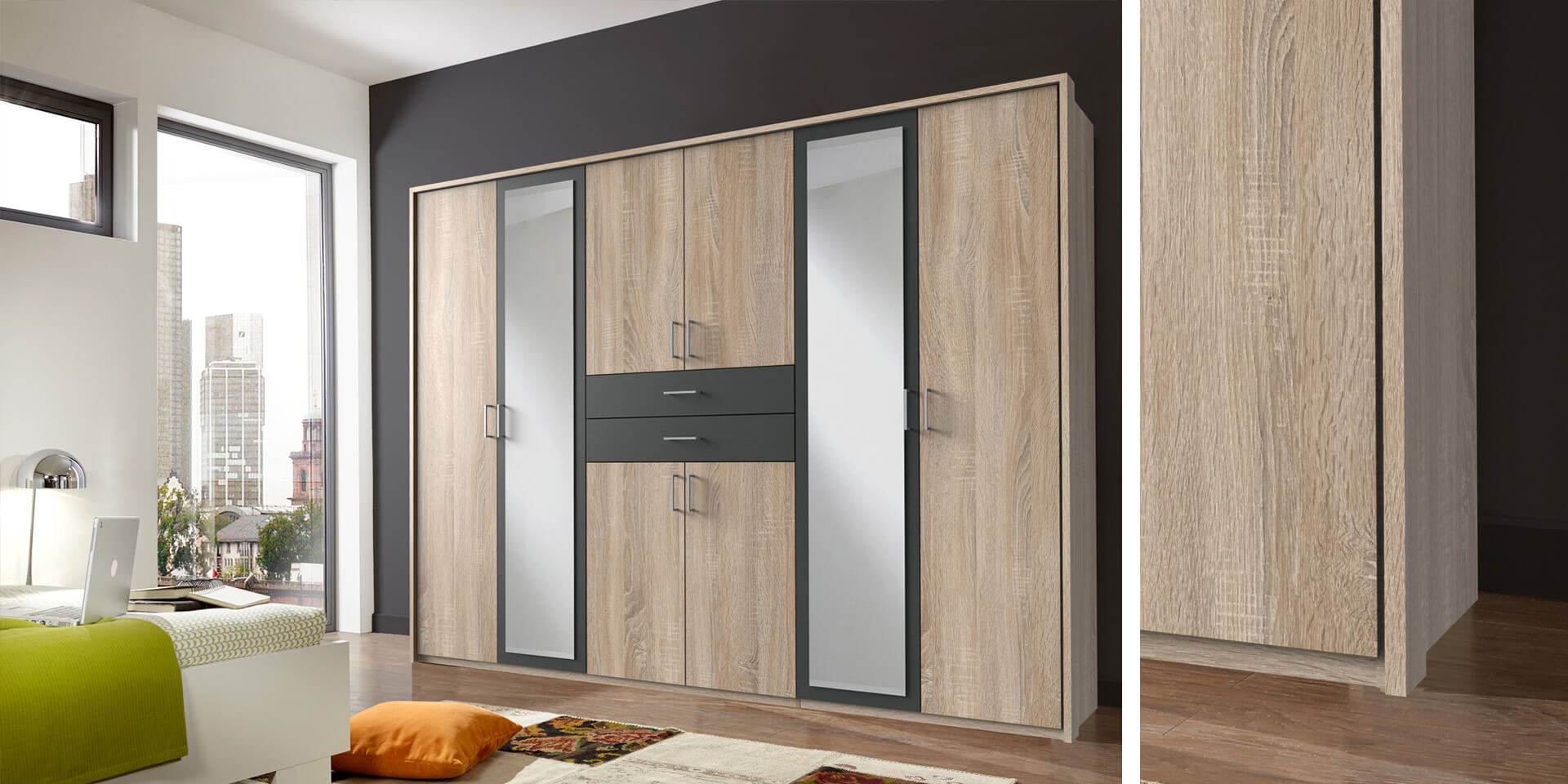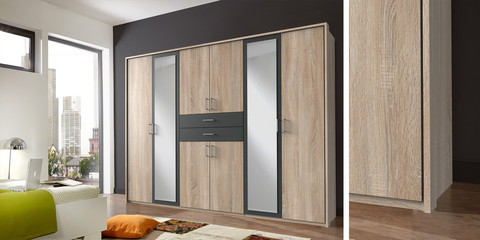 Once you see the universal hinge-door wardrobes of the DIVER series, it is time for you to dive into a designer dream come true. Clear lines, a modern design and well thought-out functionality offer you a tremendous range of storage possibilities. Whether it's leisure wear, evening wear or business chic: generously dimensioned cupboards with floor-to-ceiling mirrored doors and centrally arranged drawers allow you to push your ingenious organisation system to perfection. The extremely generous interior layout of the DIVER revolving door wardrobes, including several shelves and clothes rails, which in turn are just waiting for you to add additional drawer inserts, clothes lifts or tie, trouser and belt holders.
Available in a total of seven different decors of freely combinable carcass and front colours including harmonious contrasts and passe-partout frames, you will find the right wardrobe for your style of living, which is an enrichment in every respect, thanks to its simple appearance.
With the young furniture line "fresh to go", high quality meets exclusive design - and all this at an unbeatable price! We at WIMEX have been marketing the label fresh to go for over ten years and always ensure that everyday life, school, studies and work are compatible. Whether you want to chill out comfortably on your bed, live out your creativity in terms of individual interior design or study hard at your desk for your upcoming exam: with the versatile furniture ranges by fresh to go, you can combine leisure and work in an ideal way.