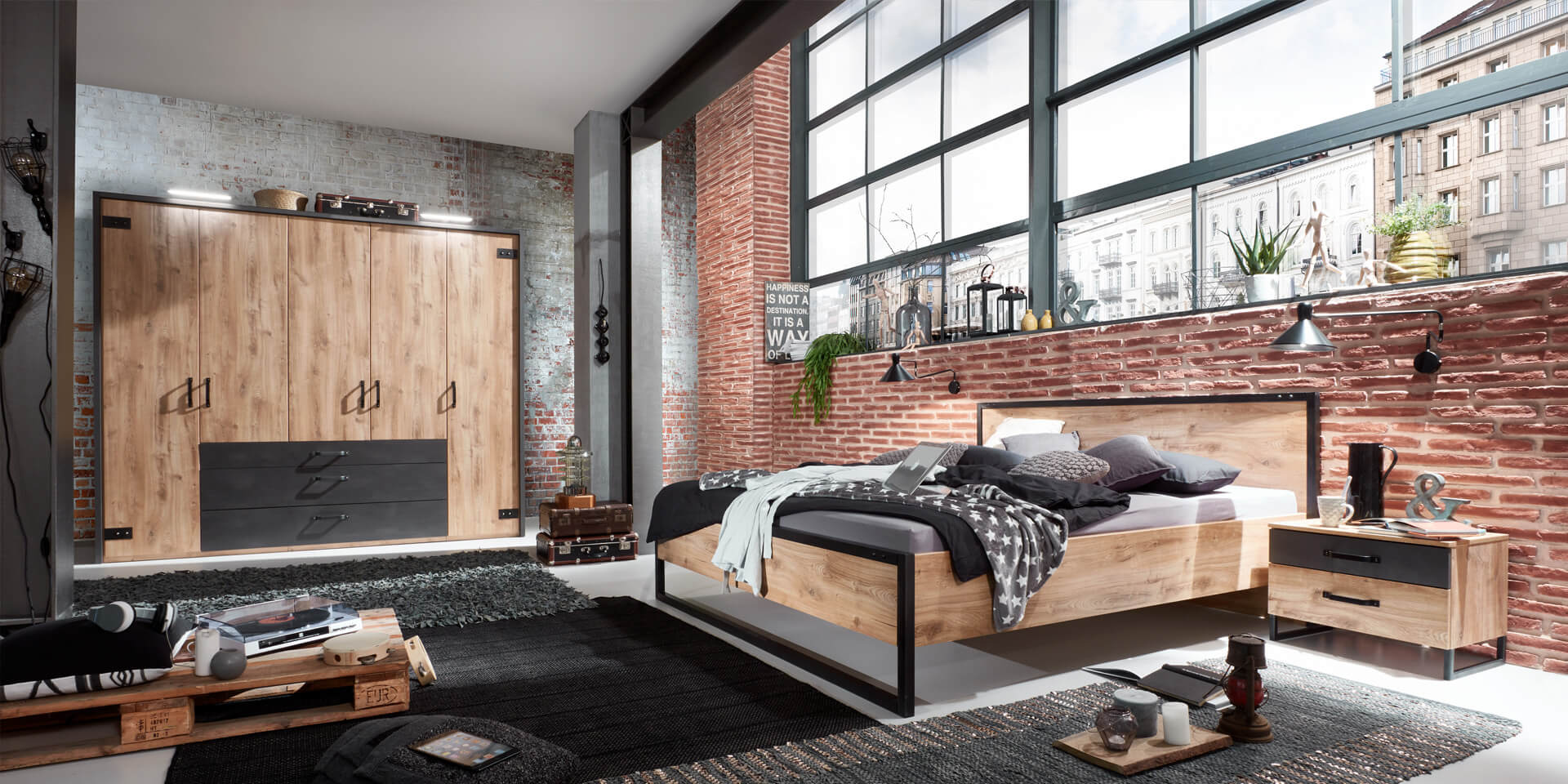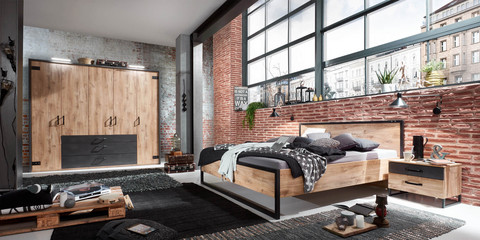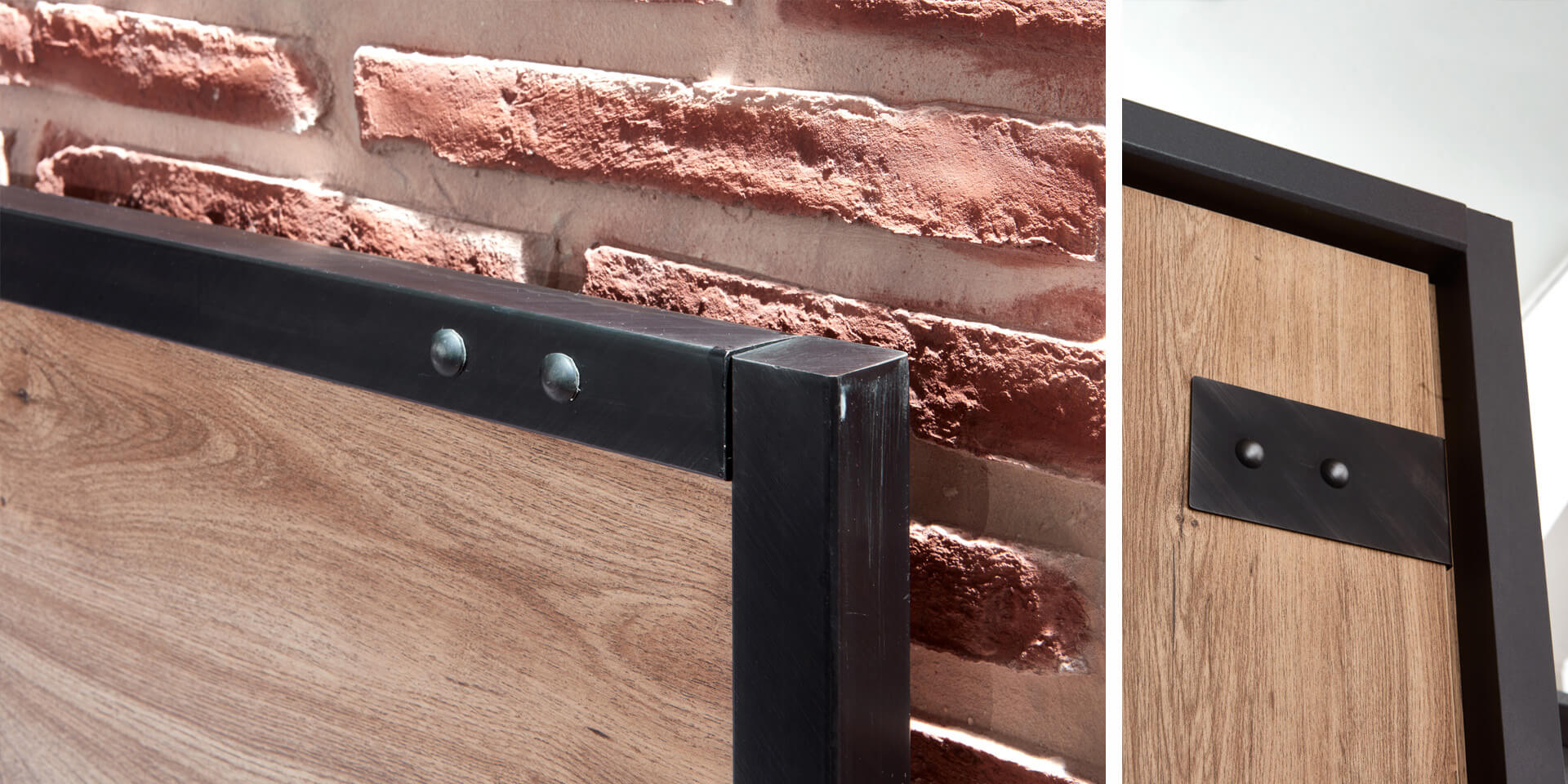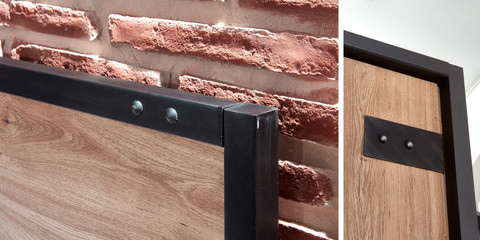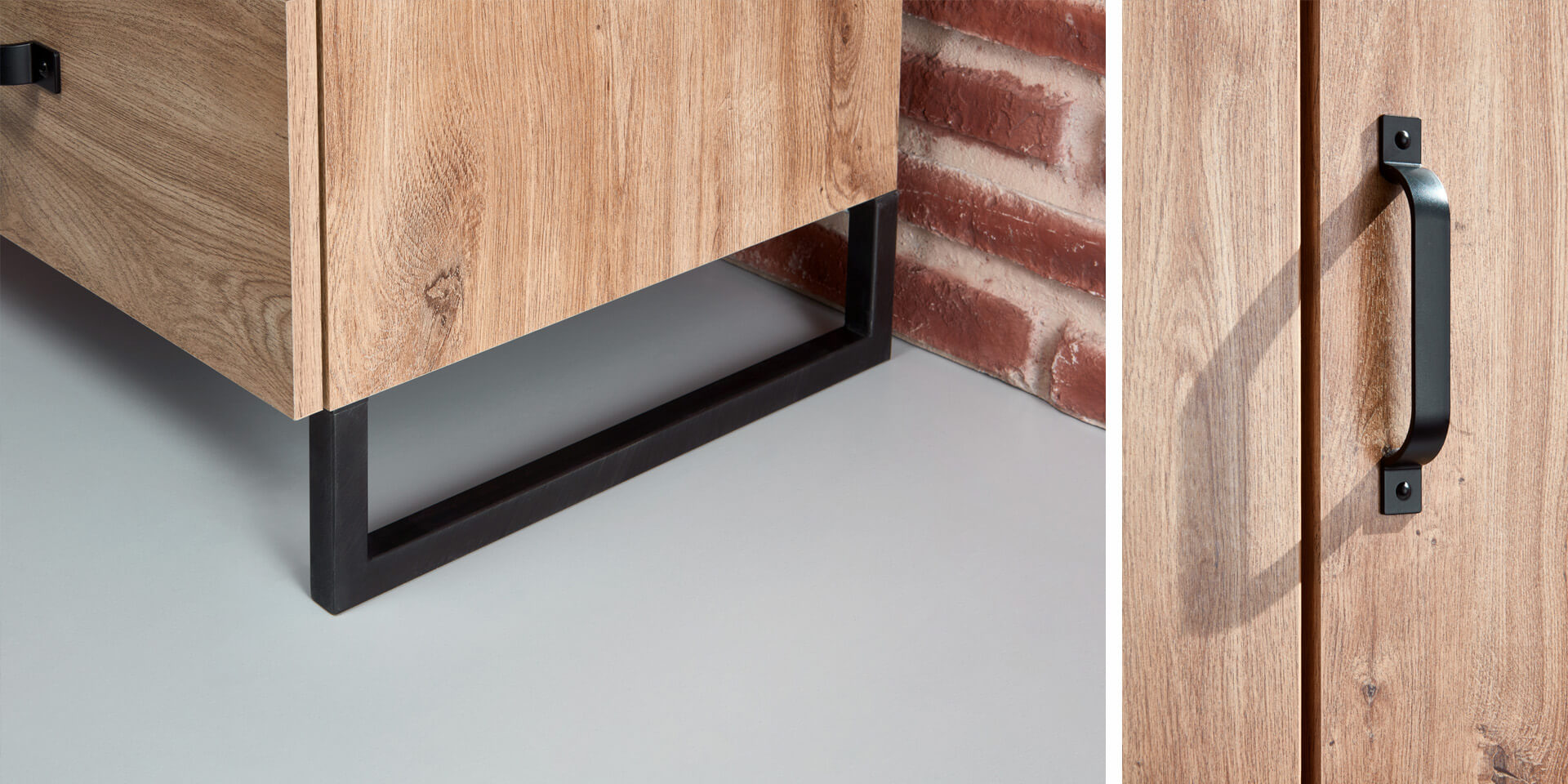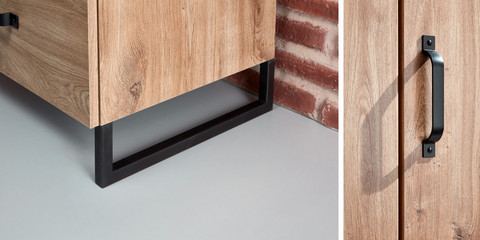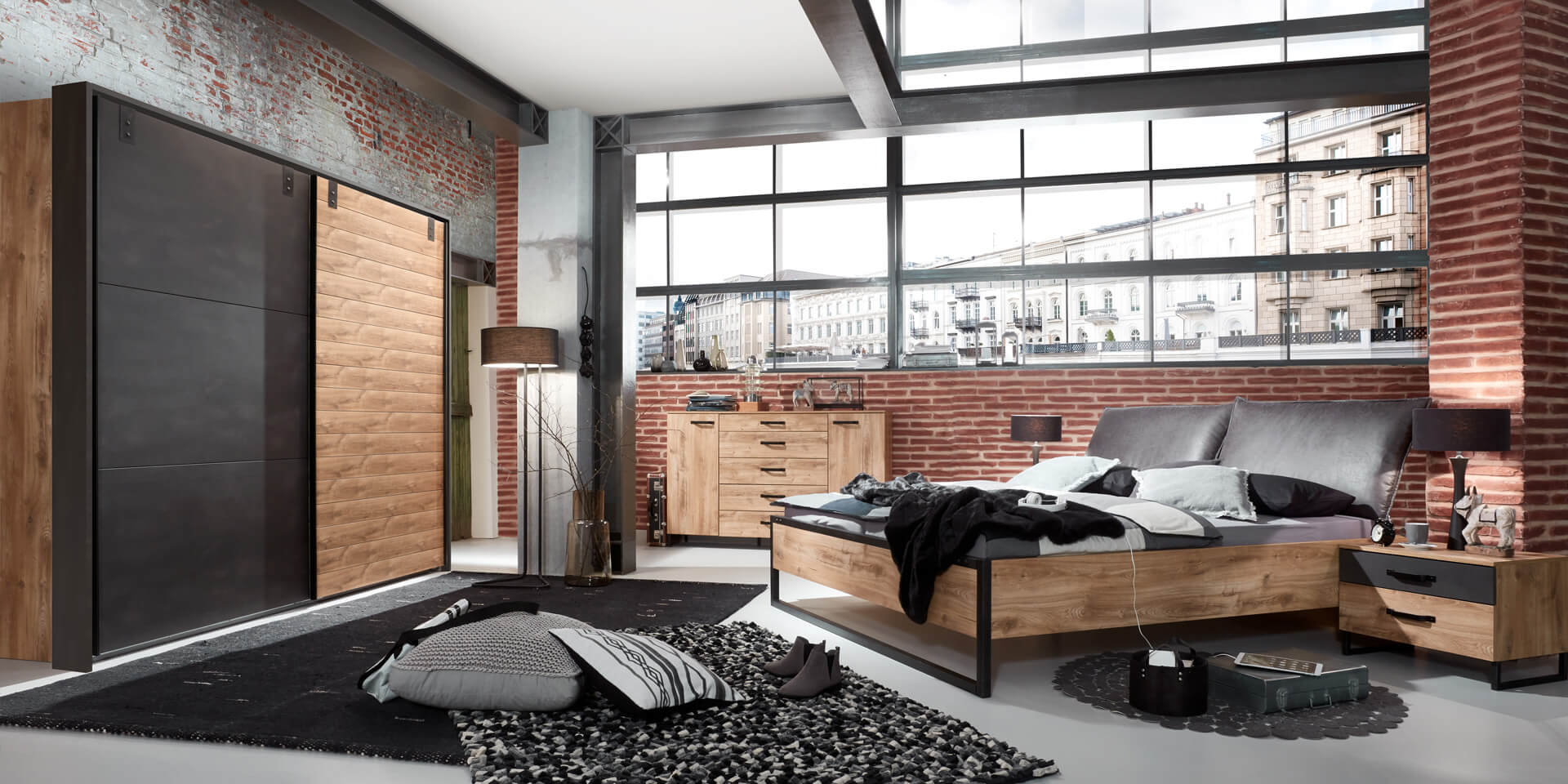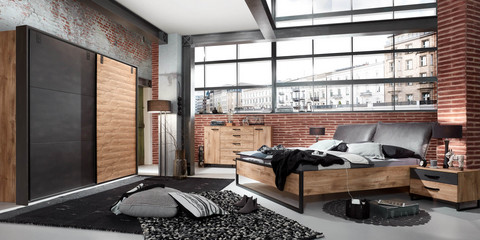 Heavy Metal! With the bedroom programme detroit you rock your home and find yourself in a loft with industrial charm when you wake up. Feel close to the big city metropolis and discover the unique design of the robust bedroom furniture with a modern touch. Thanks to the practical hinged and sliding door wardrobes including various mirrors, drawers, shelves and clothes rails, you'll create plenty of storage space in your individually furnished flat, while the spacious drawers and combination chests of drawers in the detroit series provide you with everything you need for your daily excursions through the wild urban jungle.
The height-adjustable futon beds are the central highlight in your new bedroom. They are available in two different versions with wooden headboards or upholstered headboards in raw steel and will impress you with optimum comfort. The numerous details of the detroit bedroom range, on the other hand, are hard as steel and tough: metal fittings on the wardrobe doors, solid furniture feet for a secure stand and riveted handles are just some of the blatant eye-catchers of this indestructible interior design.
With the young furniture line "fresh to go", high quality meets exclusive design - and all this at an unbeatable price! We at WIMEX have been marketing the label fresh to go for over ten years and always ensure that everyday life, school, studies and work are compatible. Whether you want to chill out comfortably on your bed, live out your creativity in terms of individual interior design or study hard at your desk for your upcoming exam: with the versatile furniture ranges by fresh to go, you can combine leisure and work in an ideal way.