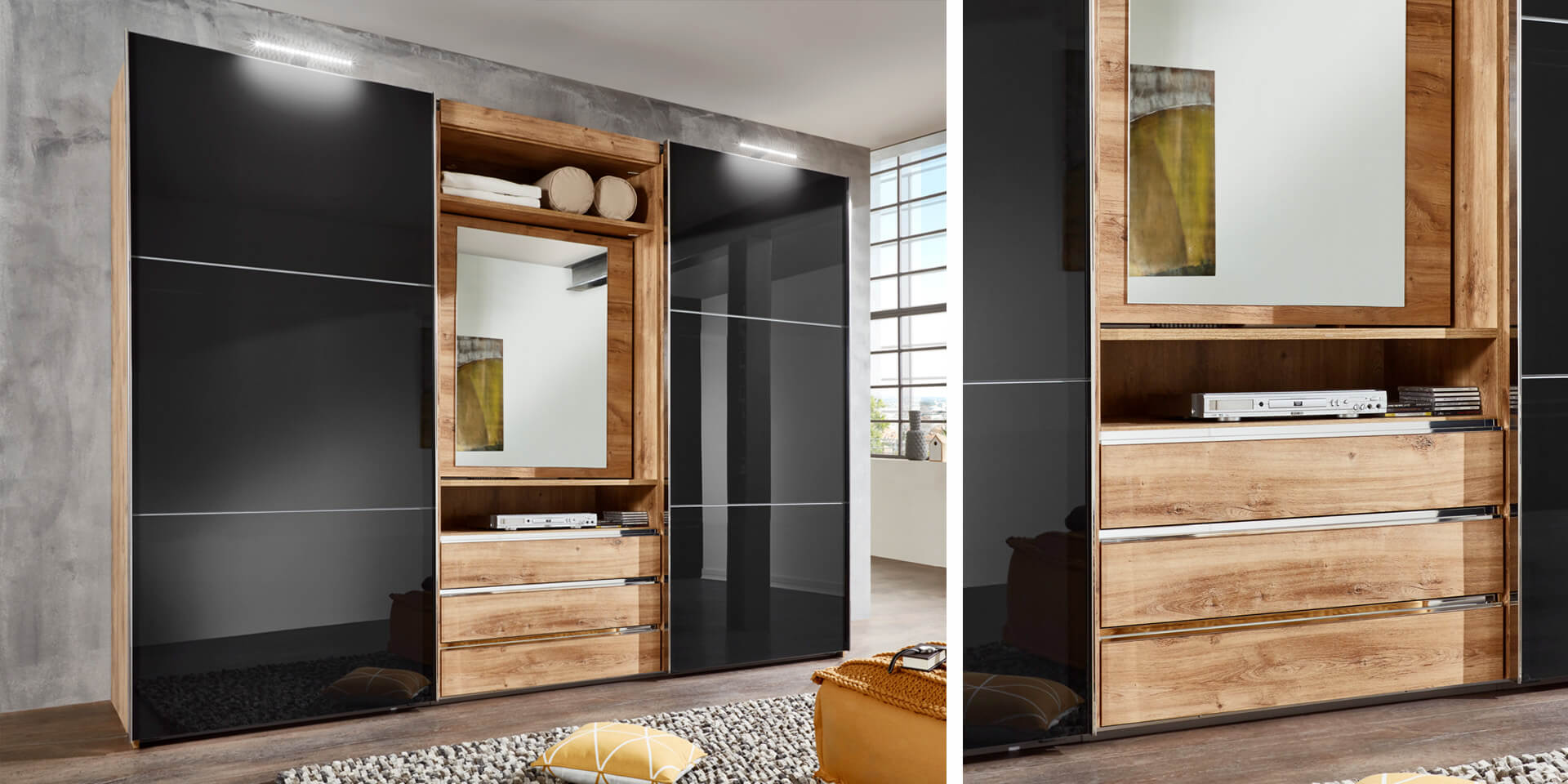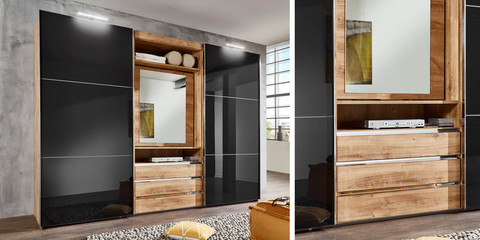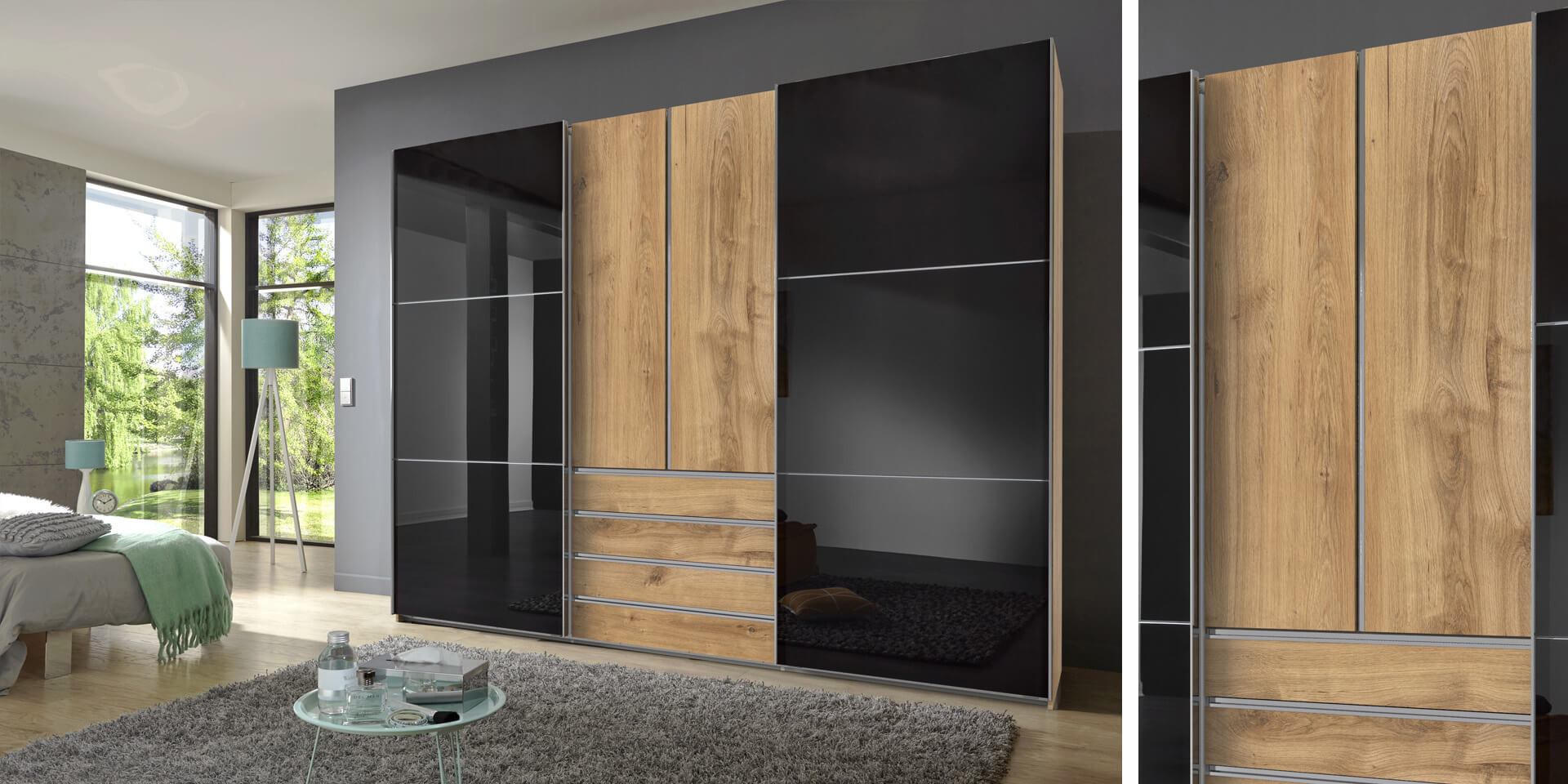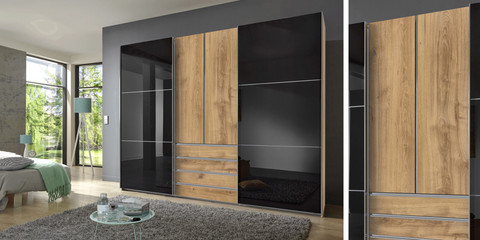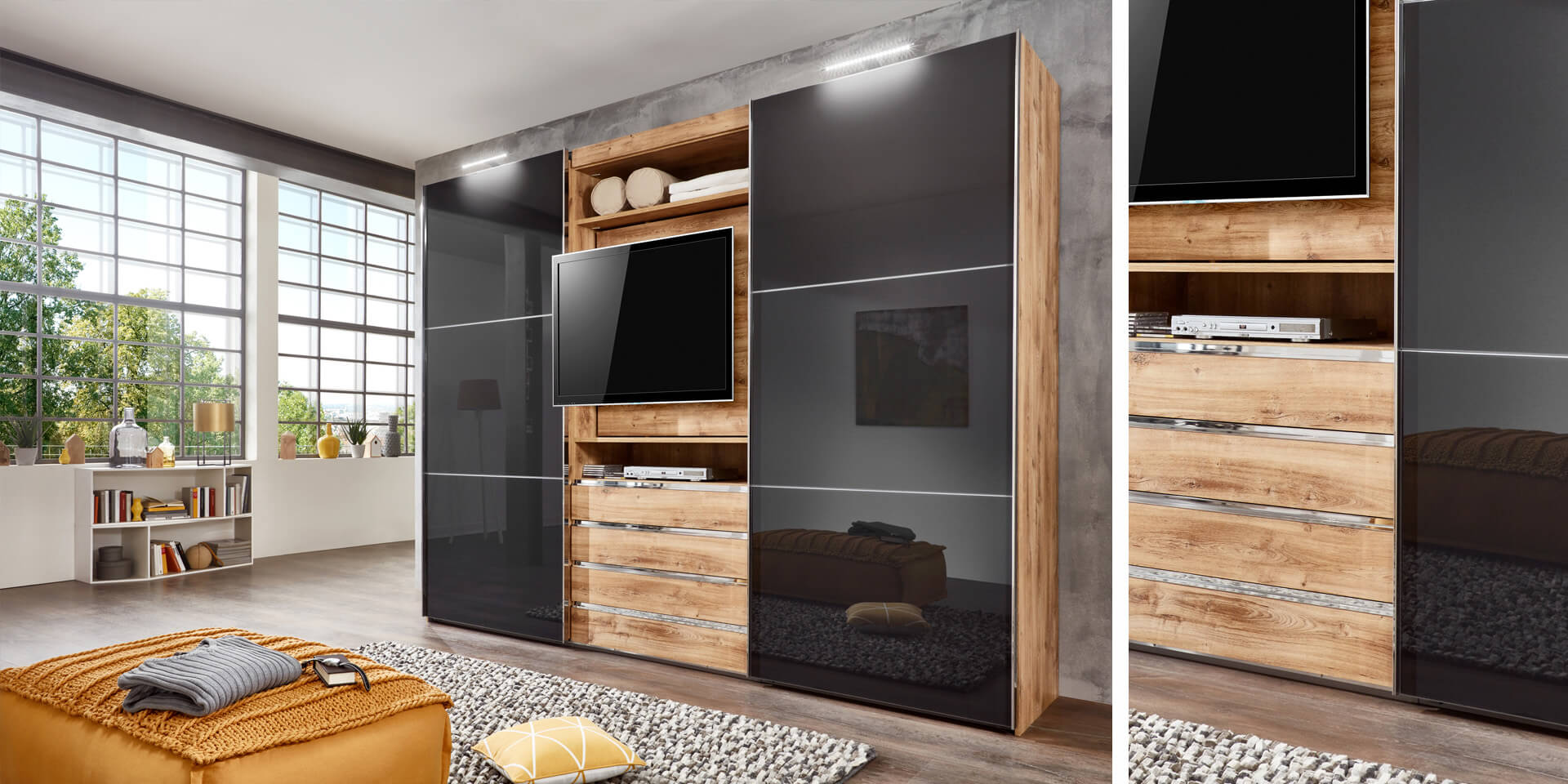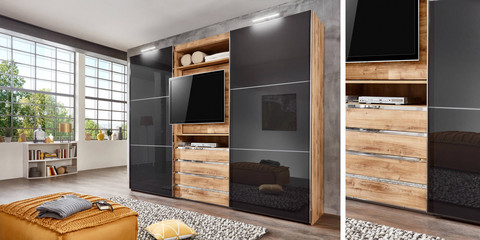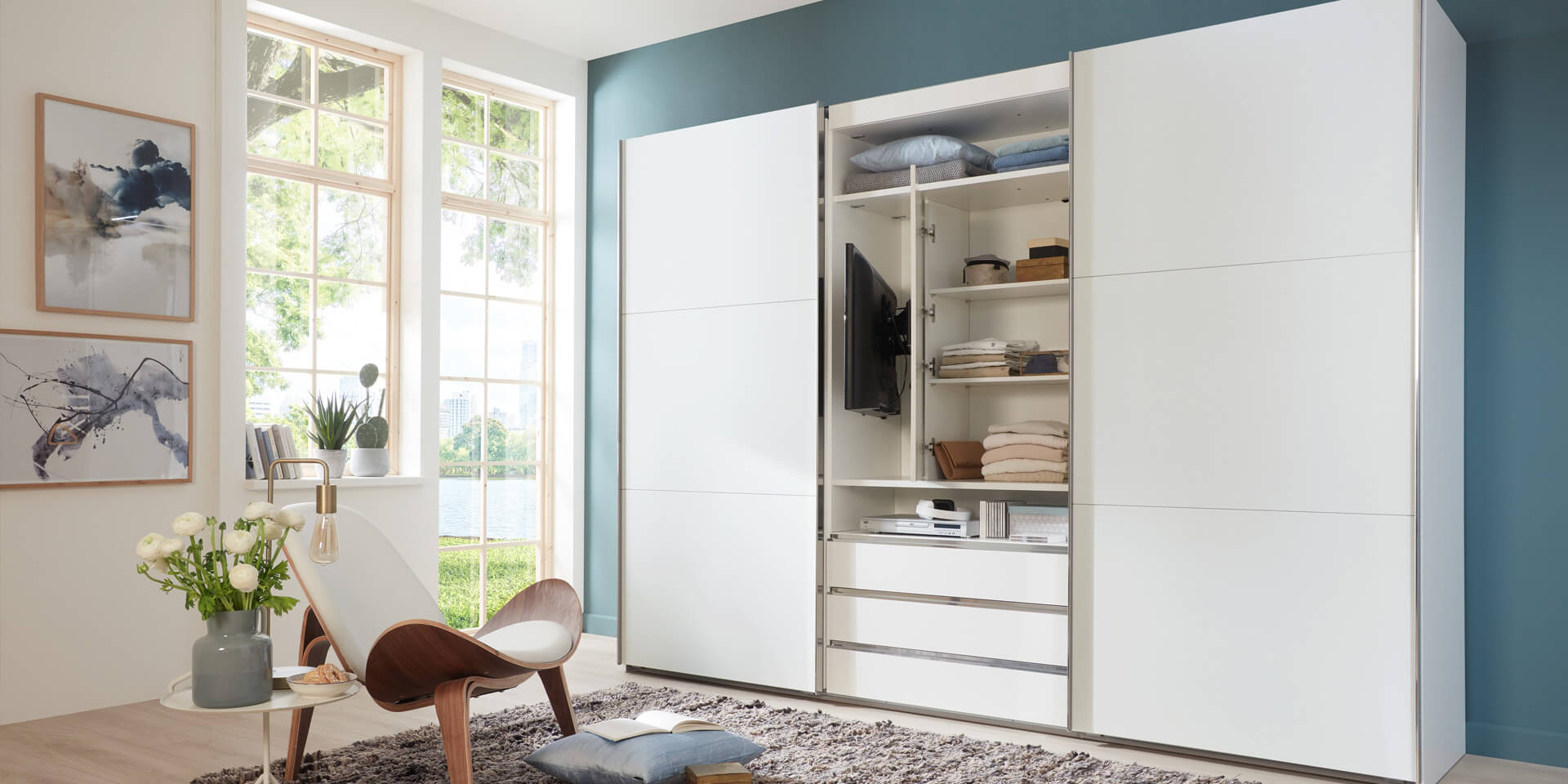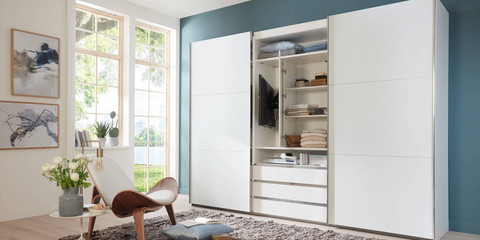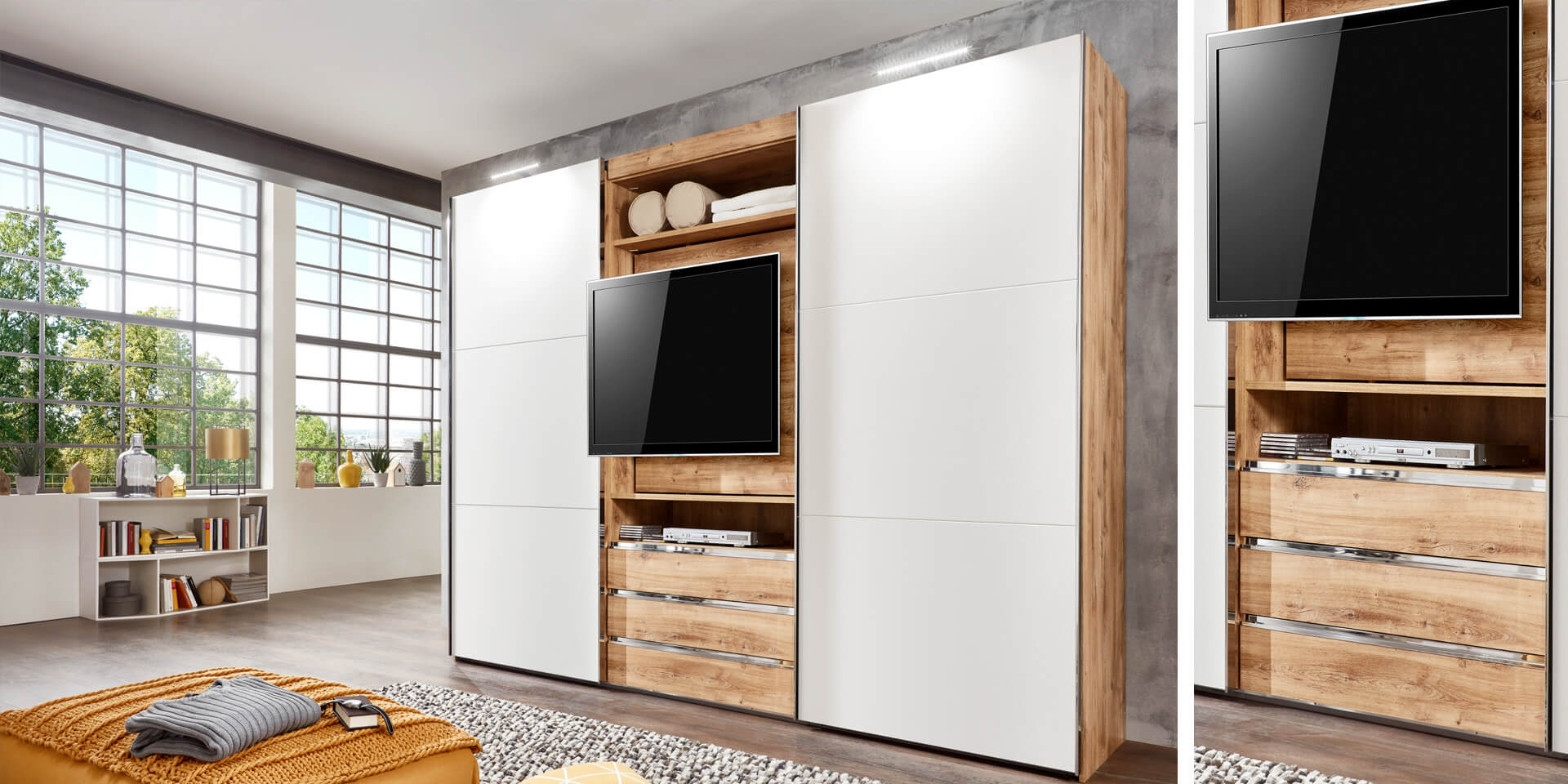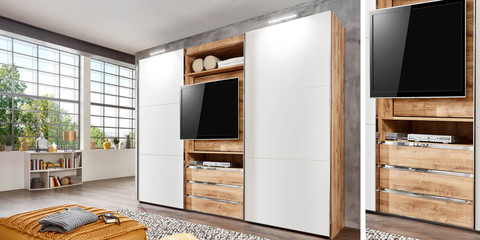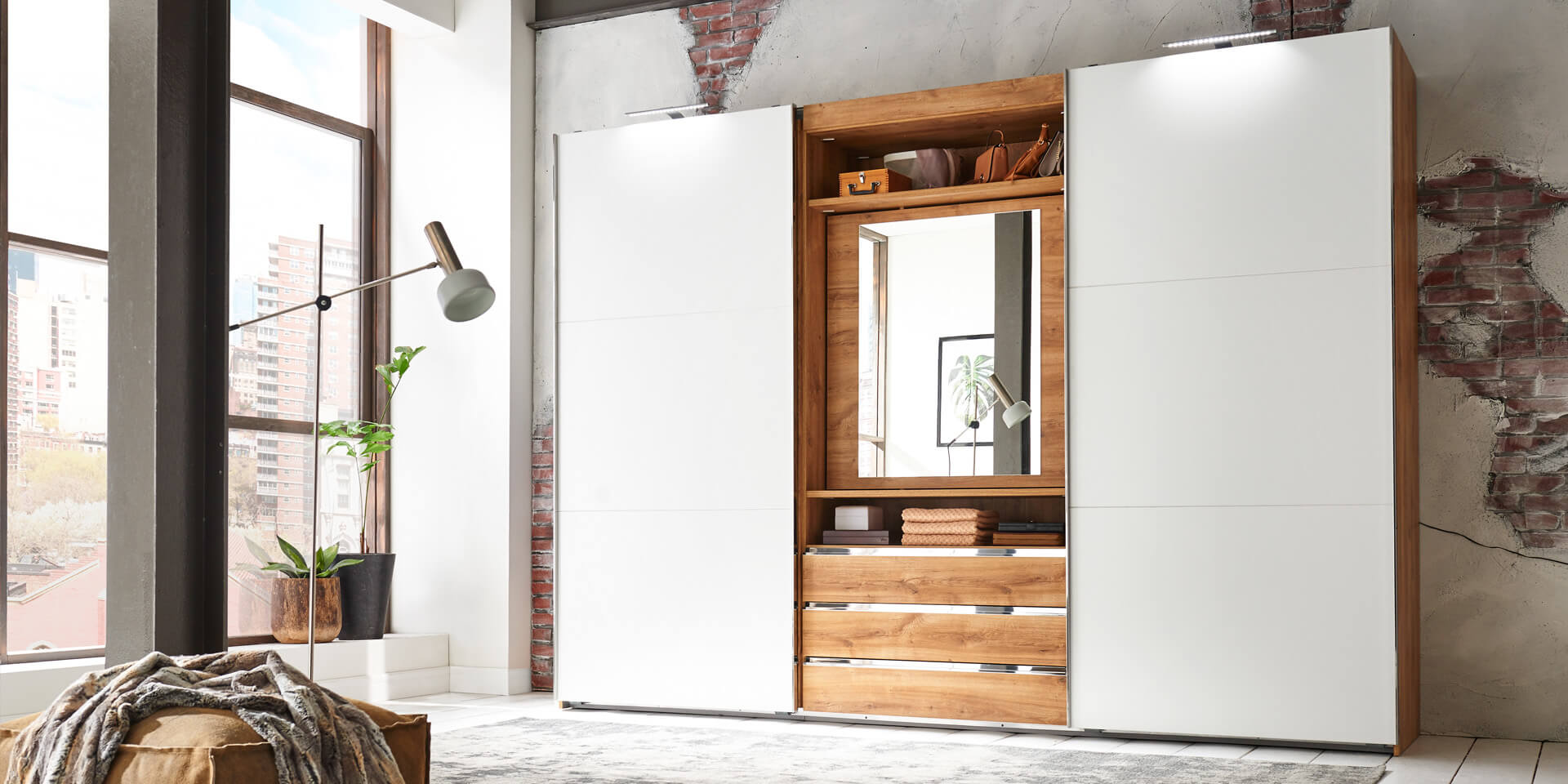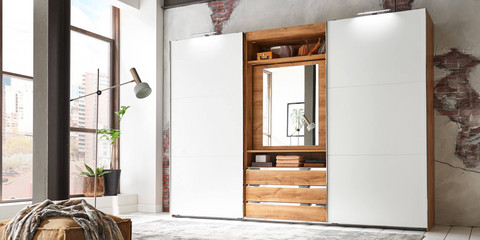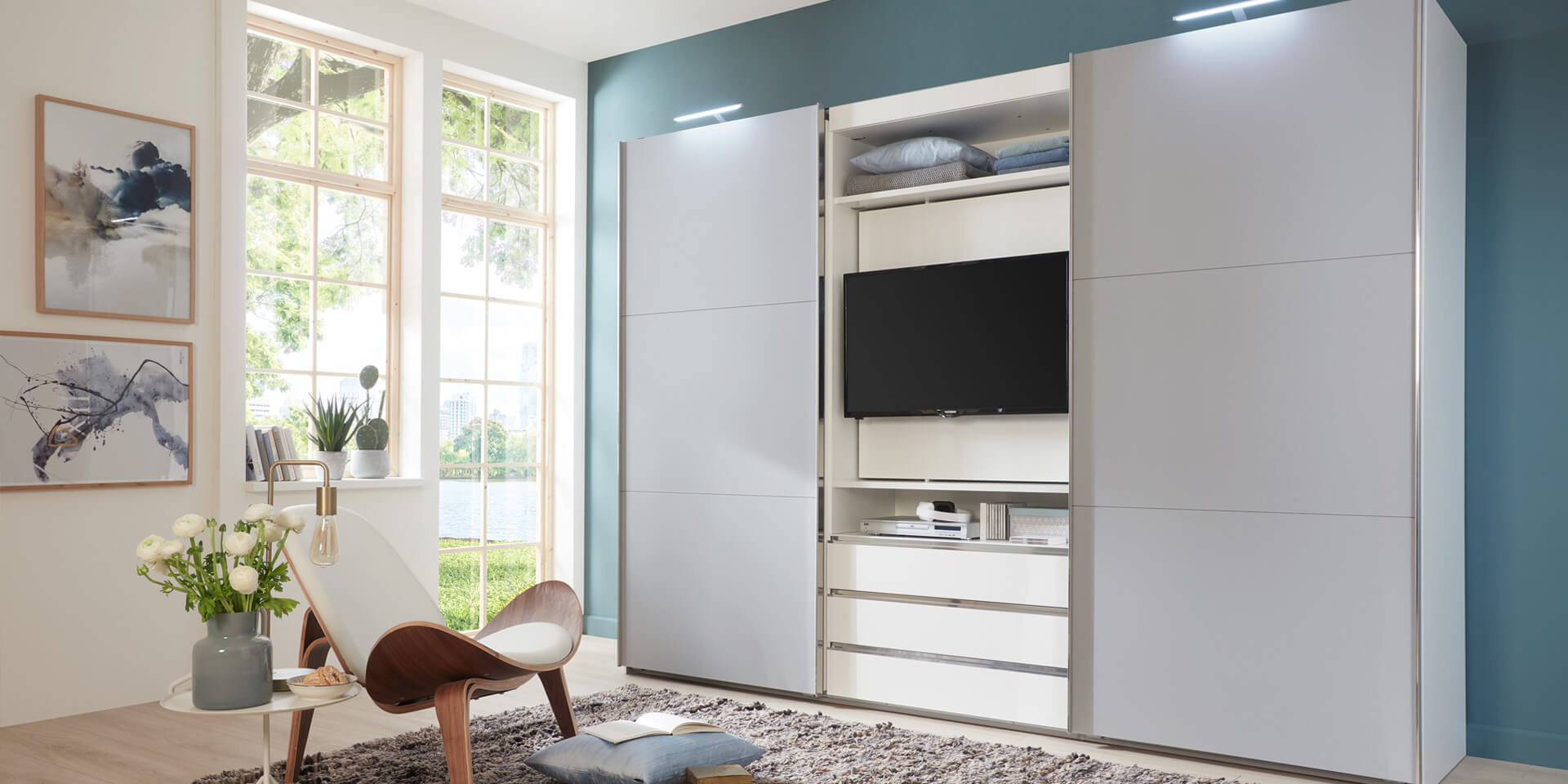 The magic/magicGlas series
It's a kind of magic: The versatile functional sliding-door wardrobes from the magic range make tidying up, stowing away and organising things look like magic. Available in three different décors ranging from plain white to the combination of white with Light Grey outer doors and a plank oak reproduction with white outer doors, this functional sliding door wardrobe in two different heights is a storage space giant in a class of its own.
A glance inside reveals its special feature; the sliding doors, which slide to the side, reveal a well-kept secret: in addition to its function as a wardrobe with extra deep shelves, sturdy clothes rails and extremely spacious drawers, the sliding doors also house a centrally open compartment which miraculously provides enough space for a freely mountable flat screen. With a rotating mirror element instead of the TV, the magic sliding door wardrobe can be used either as a storage space miracle with entertainment factor or as an organiser with fashion appeal, depending on your personal preference.
With the young furniture line "fresh to go", high quality meets exclusive design - and all this at an unbeatable price! We at WIMEX have been marketing the label fresh to go for over ten years and always ensure that everyday life, school, studies and work are compatible. Whether you want to chill out comfortably on your bed, live out your creativity in terms of individual interior design or study hard at your desk for your upcoming exam: with the versatile furniture ranges by fresh to go, you can combine leisure and work in an ideal way.