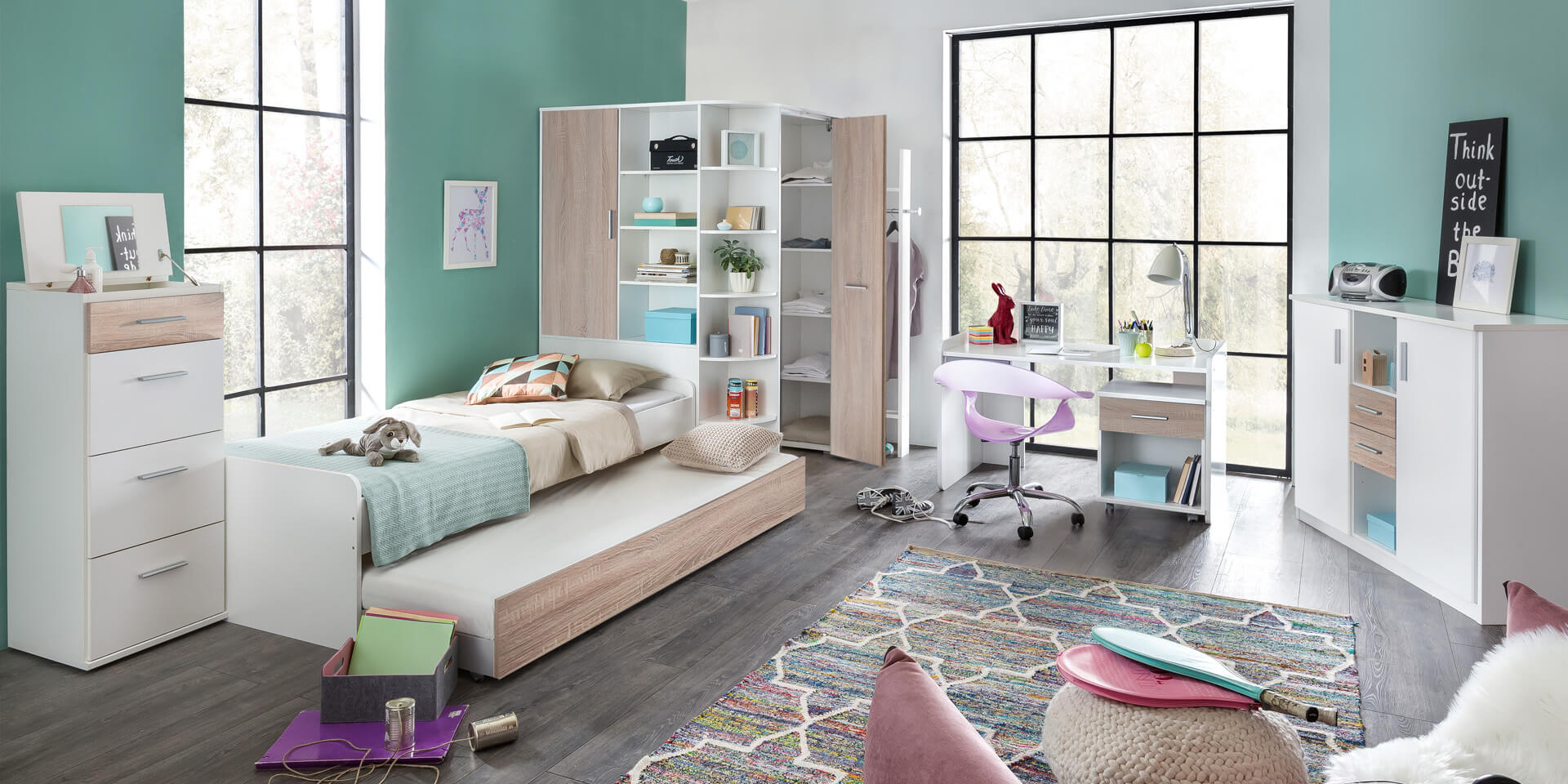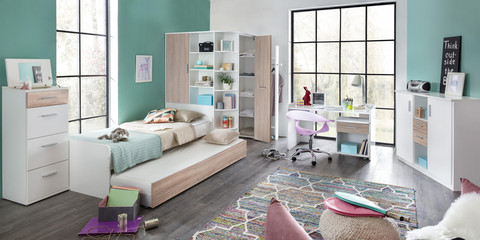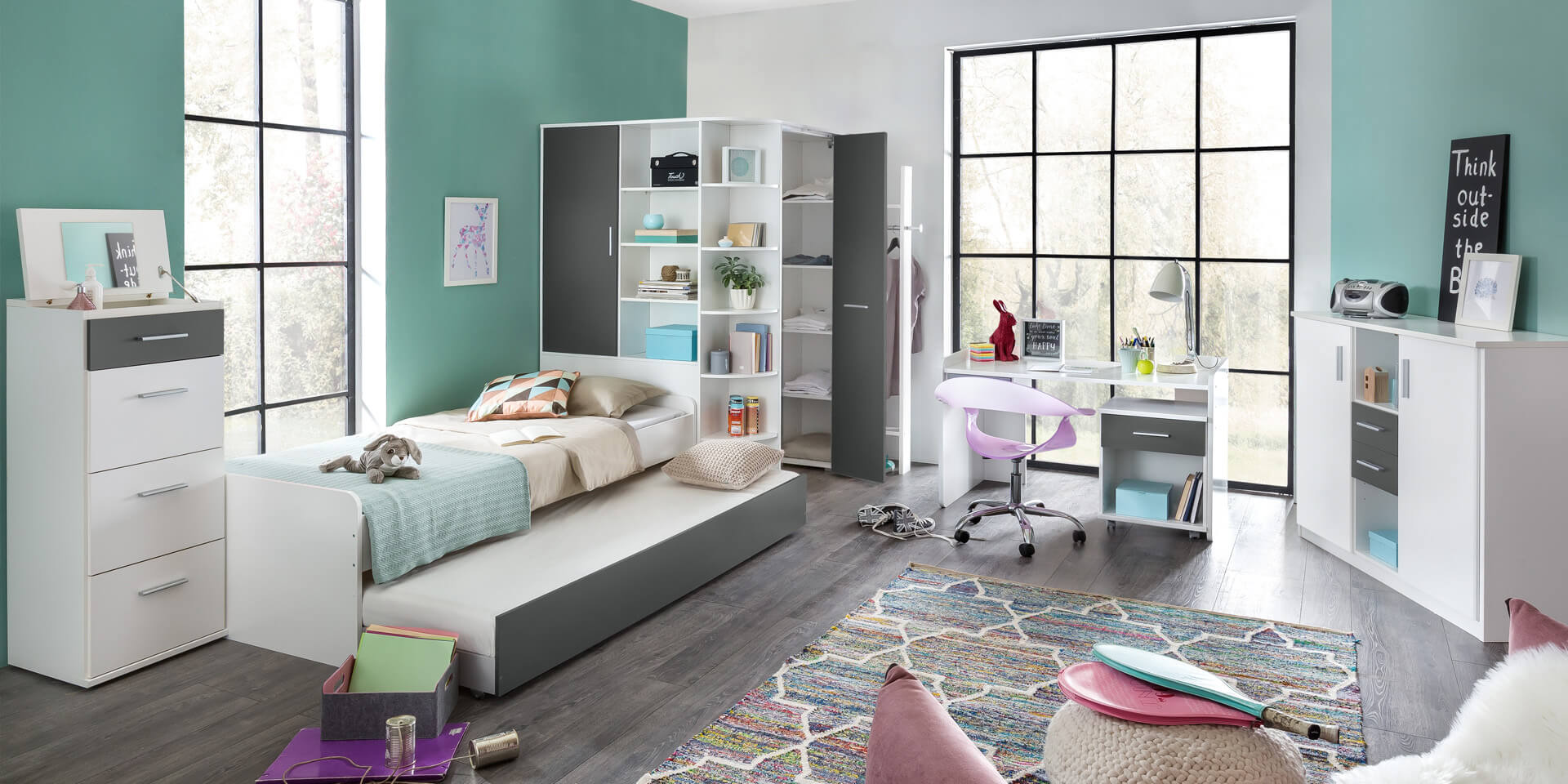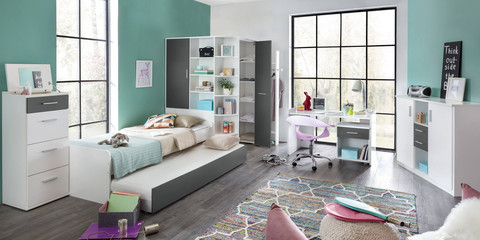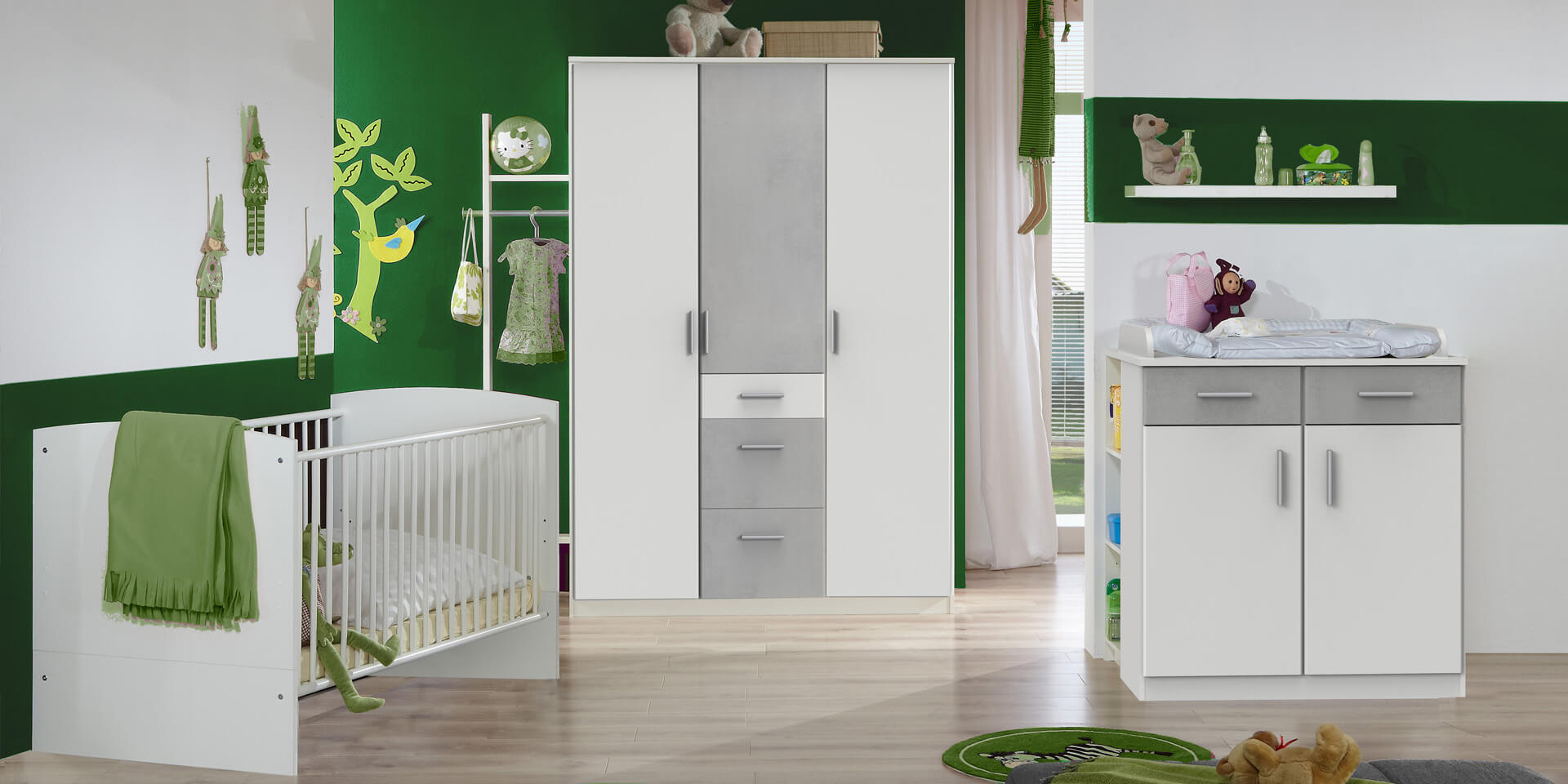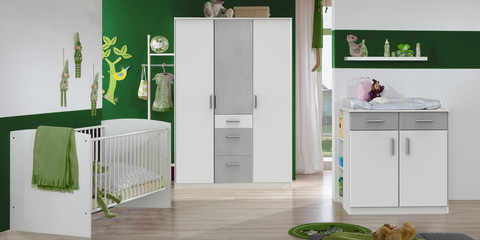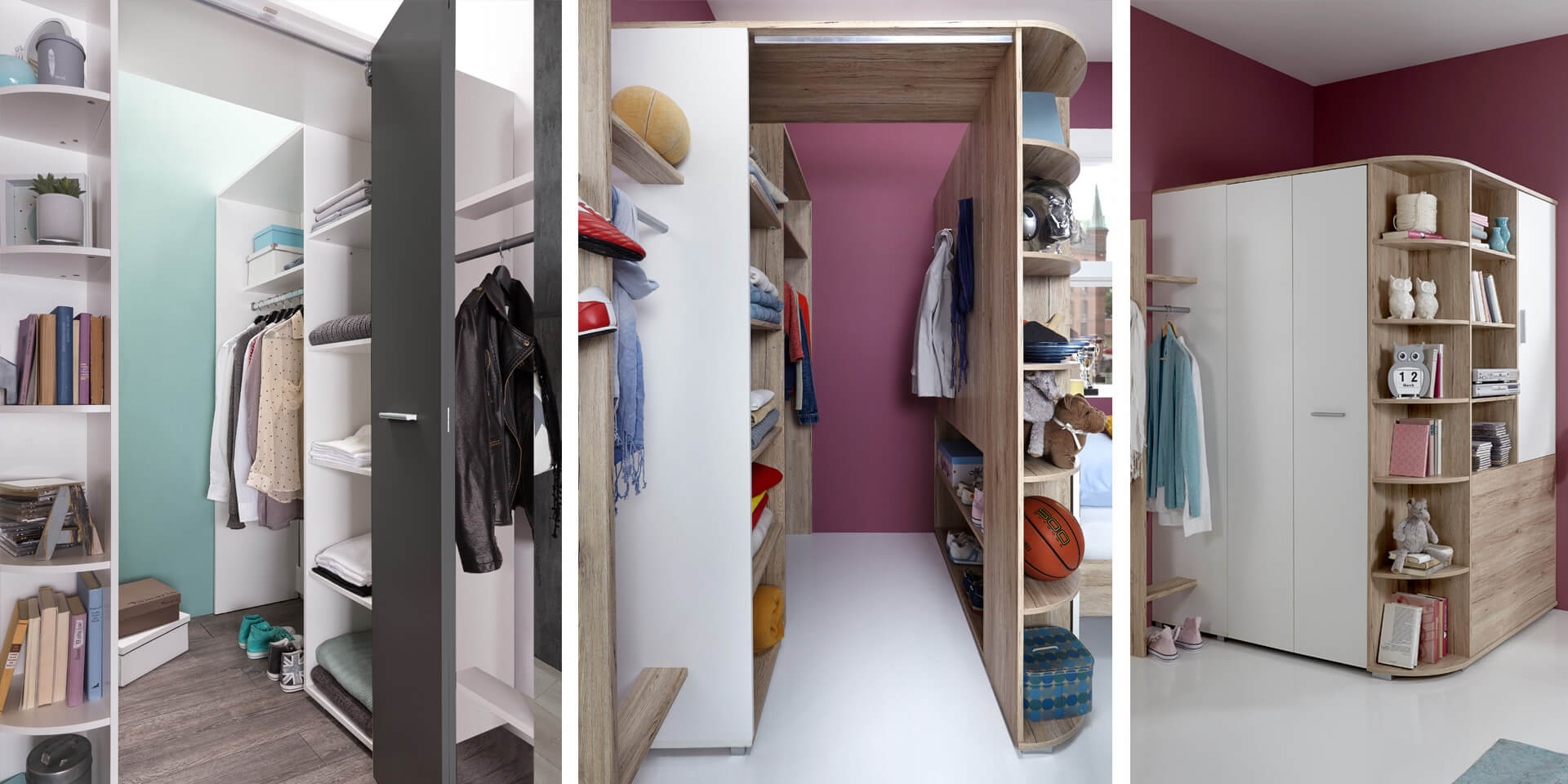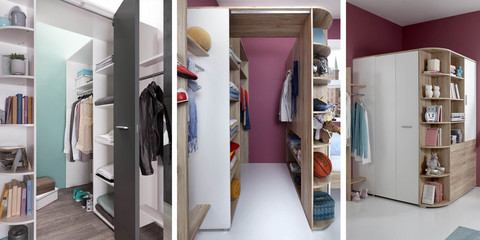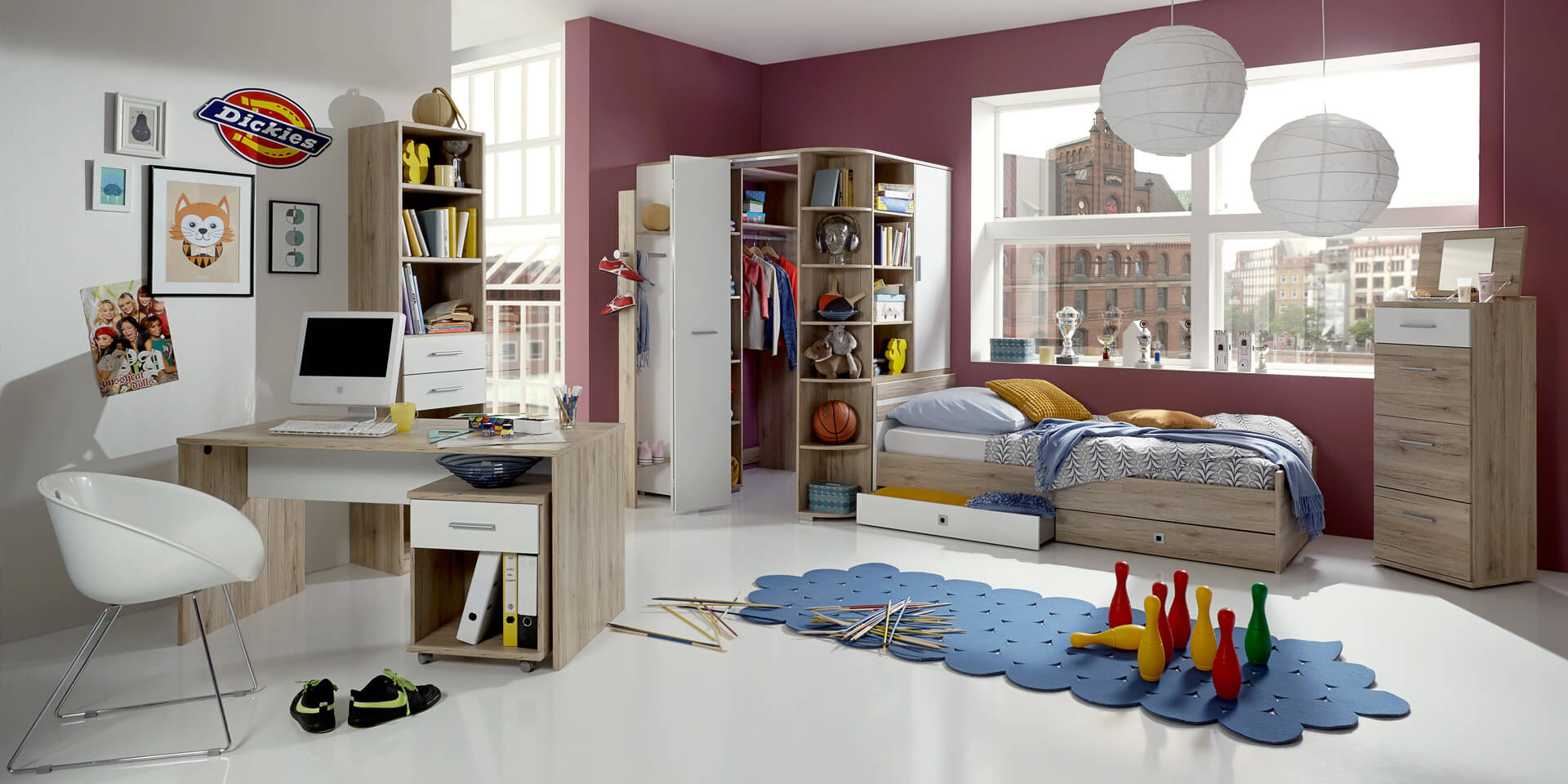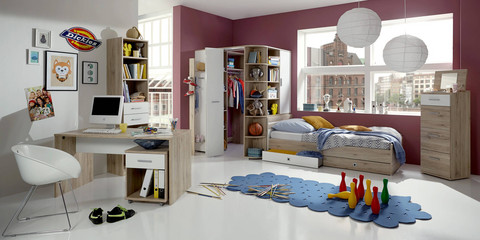 With the versatile youth room JOKER you have hit the jackpot. After all, the cool furniture is with you all your life and follows your every step from your first clumsy appearance as a toddler to your casual stroll as a teenager.
No wonder, as the JOKER teenager's room with its five different decors has a variety of furniture that is second to none: Where your cute little baby bed with safety bars once stood, you can now choose between a cosy box bed with pull-out couch for overnight guests or a modern futon bed in three different widths. The space where your nappy-changing unit stood just a few years ago, there is now a height-adjustable desk with a versatile roller container and a chic high board with extra space for your decorations. And instead of a two-door wardrobe for rompers and co., you now have a walk-in corner wardrobe with folding doors, where you could even dance in thanks to the attached lighting.
Lucky you, you have drawn the JOKER with this youth room!
With the young furniture line "fresh to go", high quality meets exclusive design - and all this at an unbeatable price! We at WIMEX have been marketing the label fresh to go for over ten years and always ensure that everyday life, school, studies and work are compatible. Whether you want to chill out comfortably on your bed, live out your creativity in terms of individual interior design or study hard at your desk for your upcoming exam: with the versatile furniture ranges by fresh to go, you can combine leisure and work in an ideal way.