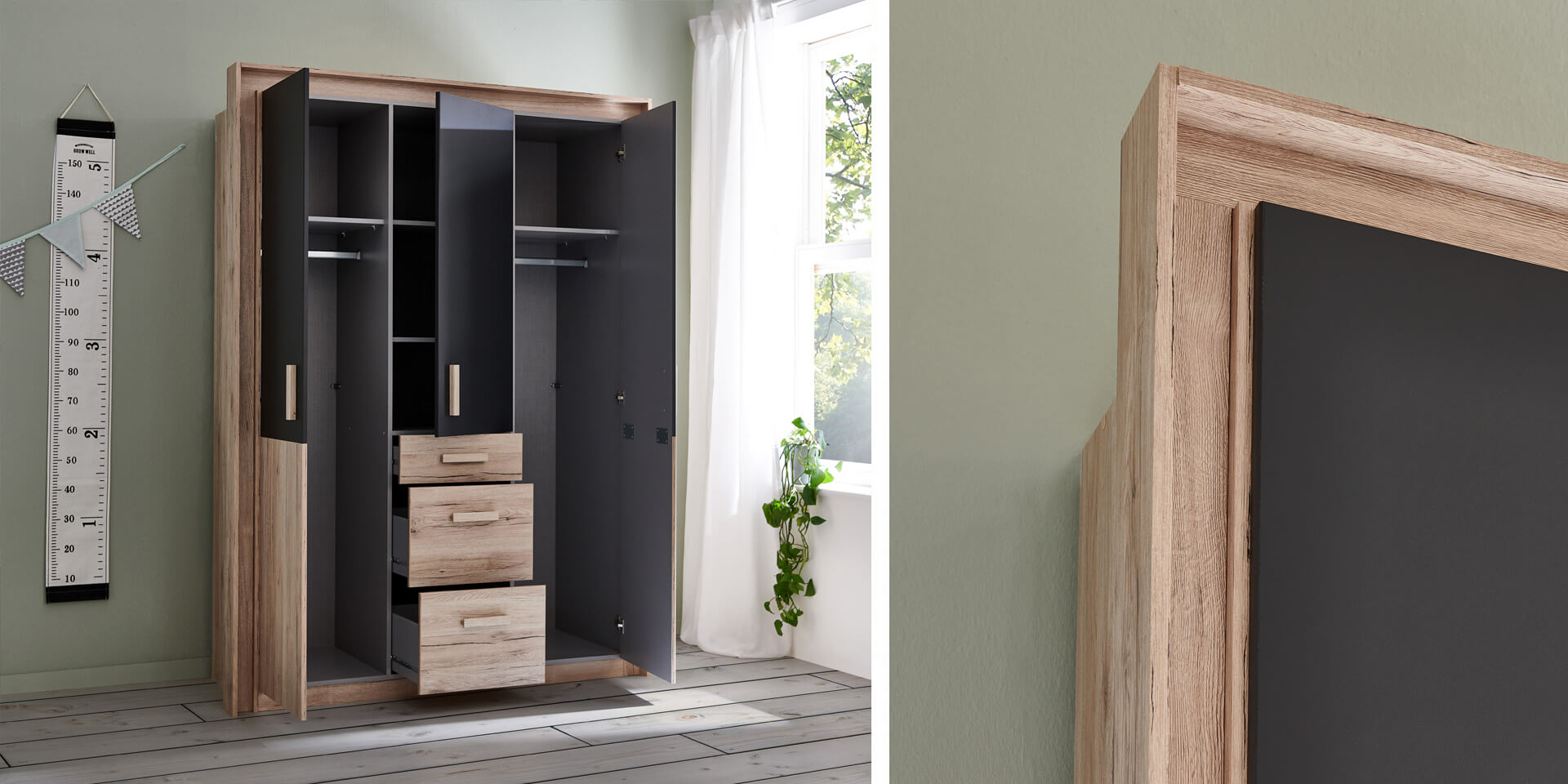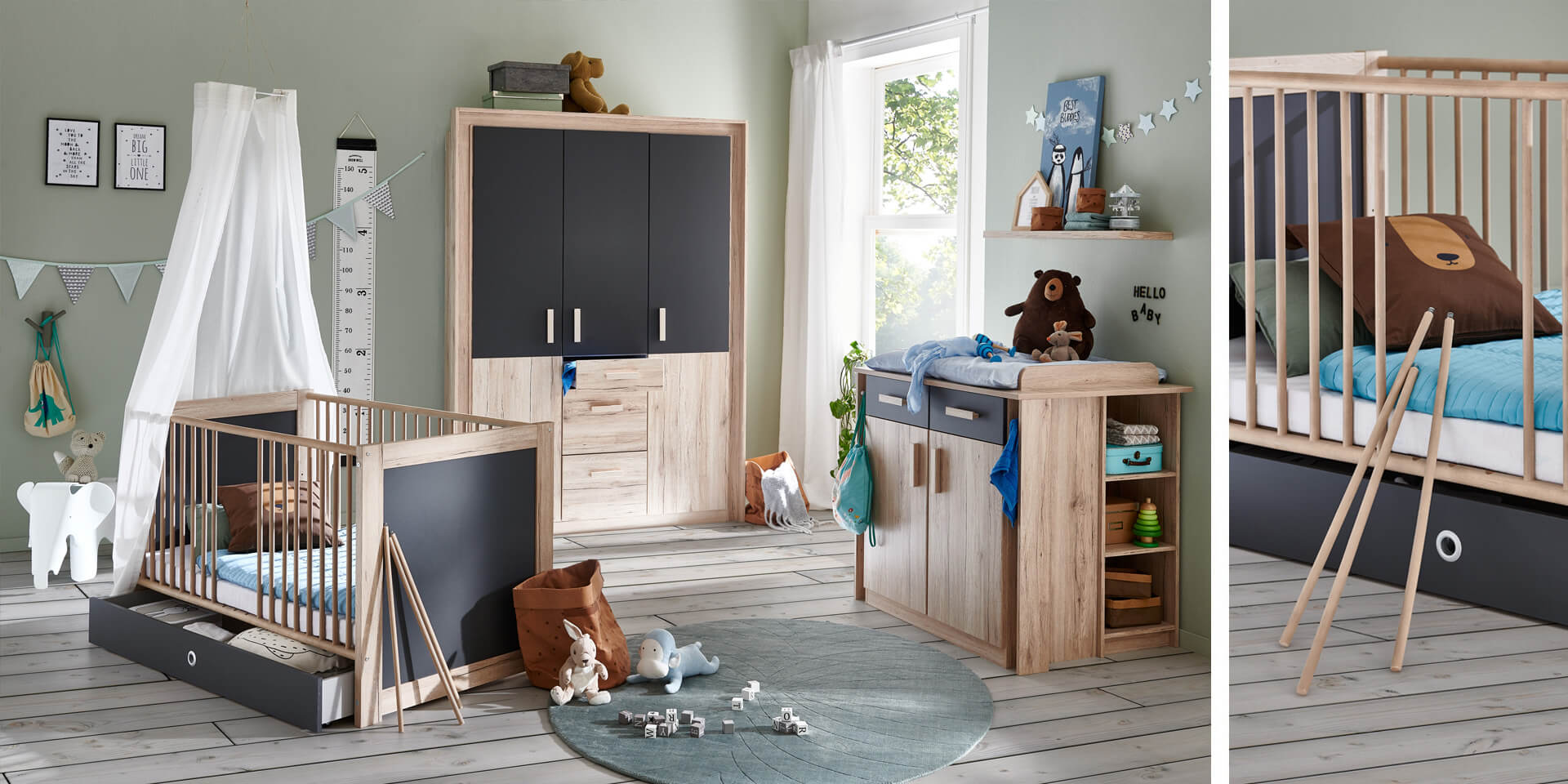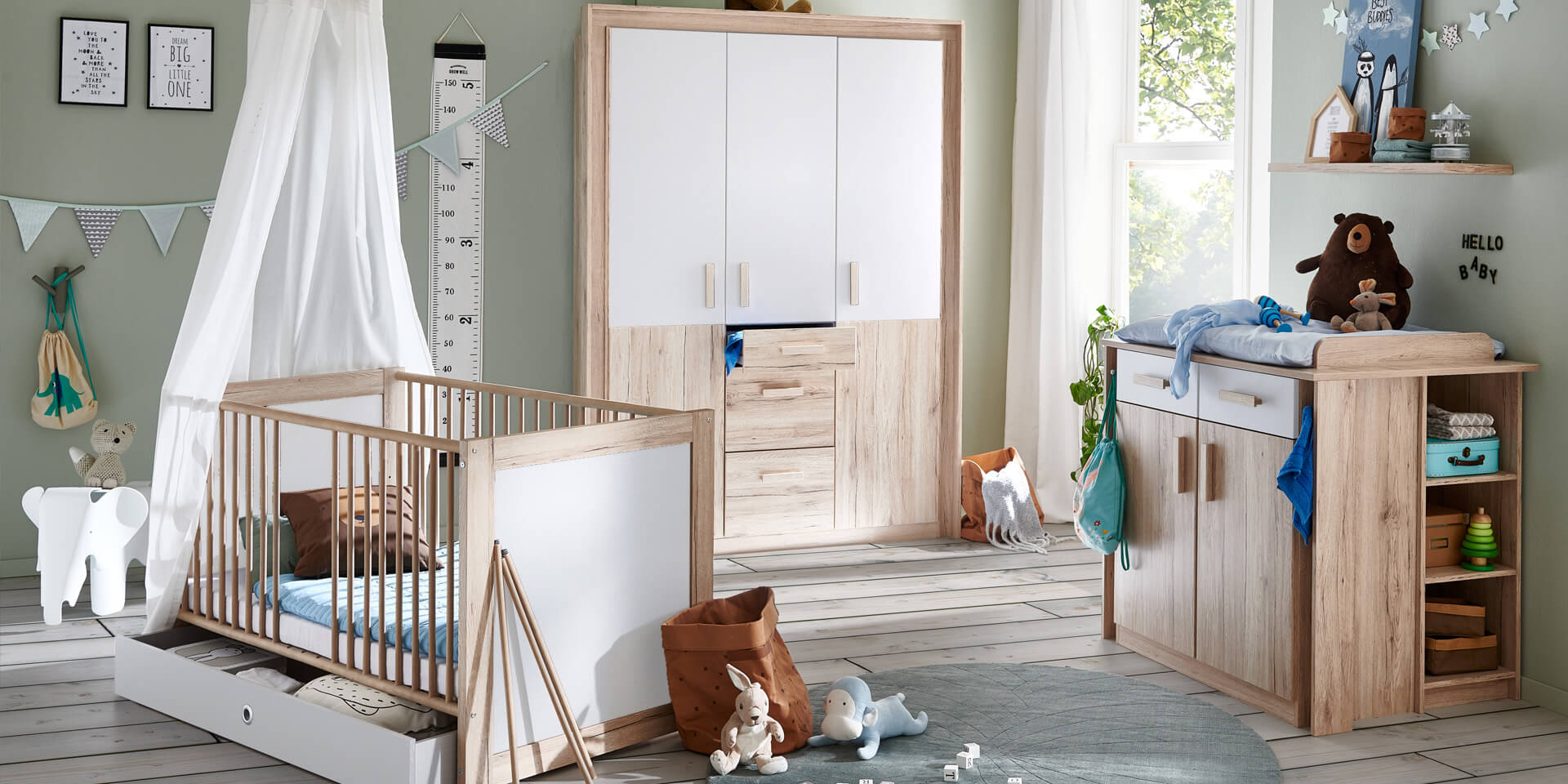 A place to dream, play and discover: The KIRUNA range of straightforwardly designed baby and children's bedroom furniture, with its baby bed and drawer, forms the ideal resting place for babies and toddlers. Available in two different décors, the natural San Remo oak reproduction in combination with the geometric contrasts in graphite or white ensures peace and relaxation without having to forego the modern twist.
Visually a real highlight for parents and child, this children's room also has a lot to offer in terms of function: The wardrobe with passe-partout frame in two different widths allows you to store your entire baby's clothes neatly thanks to the interior fittings, consisting of sturdy shelves, solid clothes rails and generous drawers. But that's not all: while you always have access to nappies, powder and creams in the practical nappy-changing unit with side hooks and base cabinet, the shelves still have space for toys, books and cuddly toys. KIRUNA is a nursery that the whole family will love.
With the young furniture line "fresh to go", high quality meets exclusive design - and all this at an unbeatable price! We at WIMEX have been marketing the label fresh to go for over ten years and always ensure that everyday life, school, studies and work are compatible. Whether you want to chill out comfortably on your bed, live out your creativity in terms of individual interior design or study hard at your desk for your upcoming exam: with the versatile furniture ranges by fresh to go, you can combine leisure and work in an ideal way.