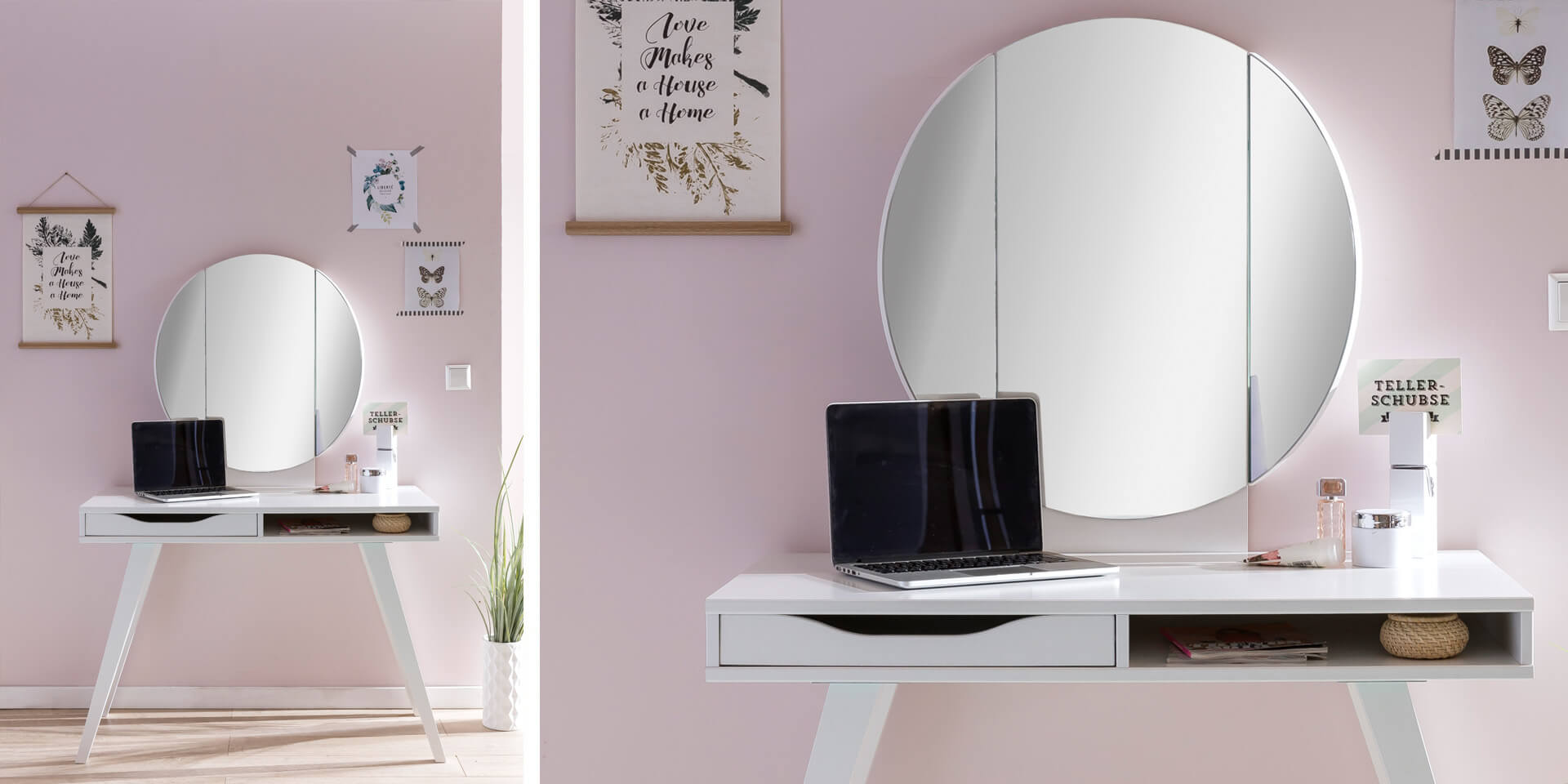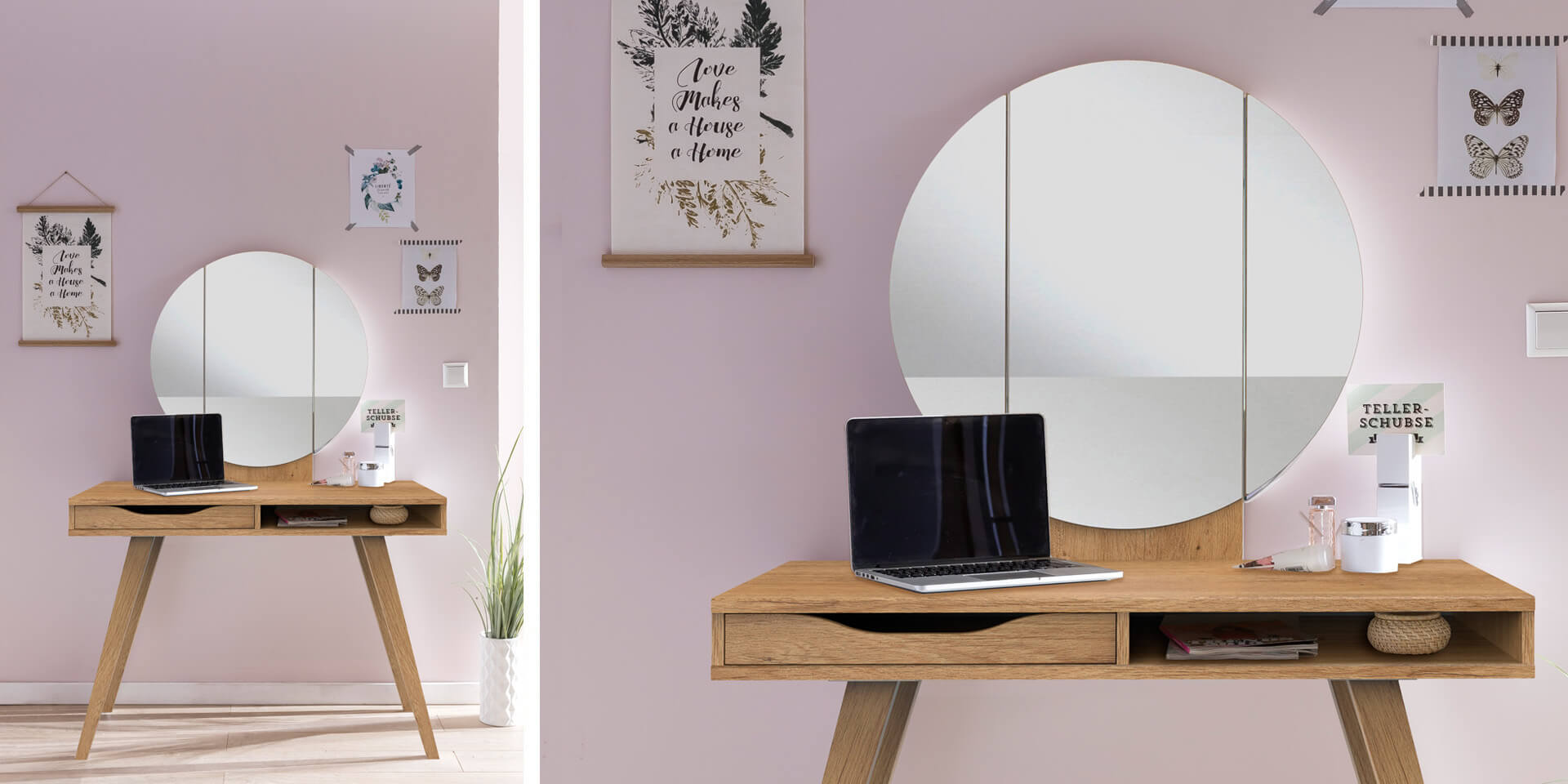 If the term "chest of drawers" makes you think of a chunky piece of furniture from grandmother's times, you will be proven wrong thanks to the DRESSERTABLE programme. With the light-footed DRESSERTABLE in two different versions, the nonchalant furnishing style of Parisian chic moves into your private rooms. Voilà! Available in romantic white and natural plank oak replica, the modern dressing table has conically arranged legs and a subordinate shelf with drawer, which finally gives your make-up collection consisting of foundation, highlighter and blush their rightful place.
So that you can see your visual transformation right there and then, the DRESSERTABLE can be fitted with a folding mirror on request, whose organically rounded shape forms an exciting contrast to the straightforward design of the chest of drawers. Mirror, mirror on the wall: now all you need is your personal make-up artist to make you look your best for your big entrance on the Champs-Élysées.
With the young furniture line "fresh to go", high quality meets exclusive design - and all this at an unbeatable price! We at WIMEX have been marketing the label fresh to go for over ten years and always ensure that everyday life, school, studies and work are compatible. Whether you want to chill out comfortably on your bed, live out your creativity in terms of individual interior design or study hard at your desk for your upcoming exam: with the versatile furniture ranges by fresh to go, you can combine leisure and work in an ideal way.