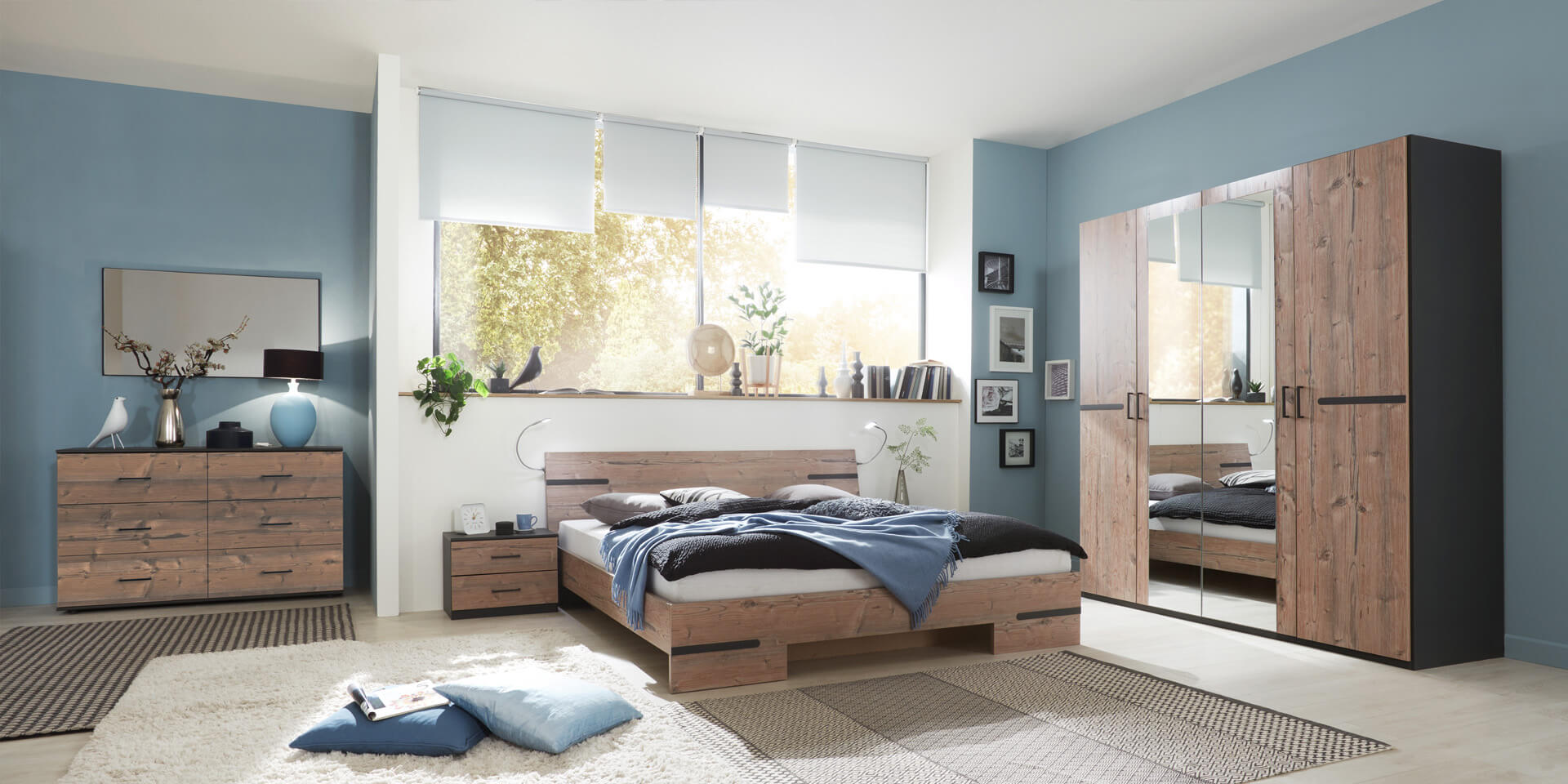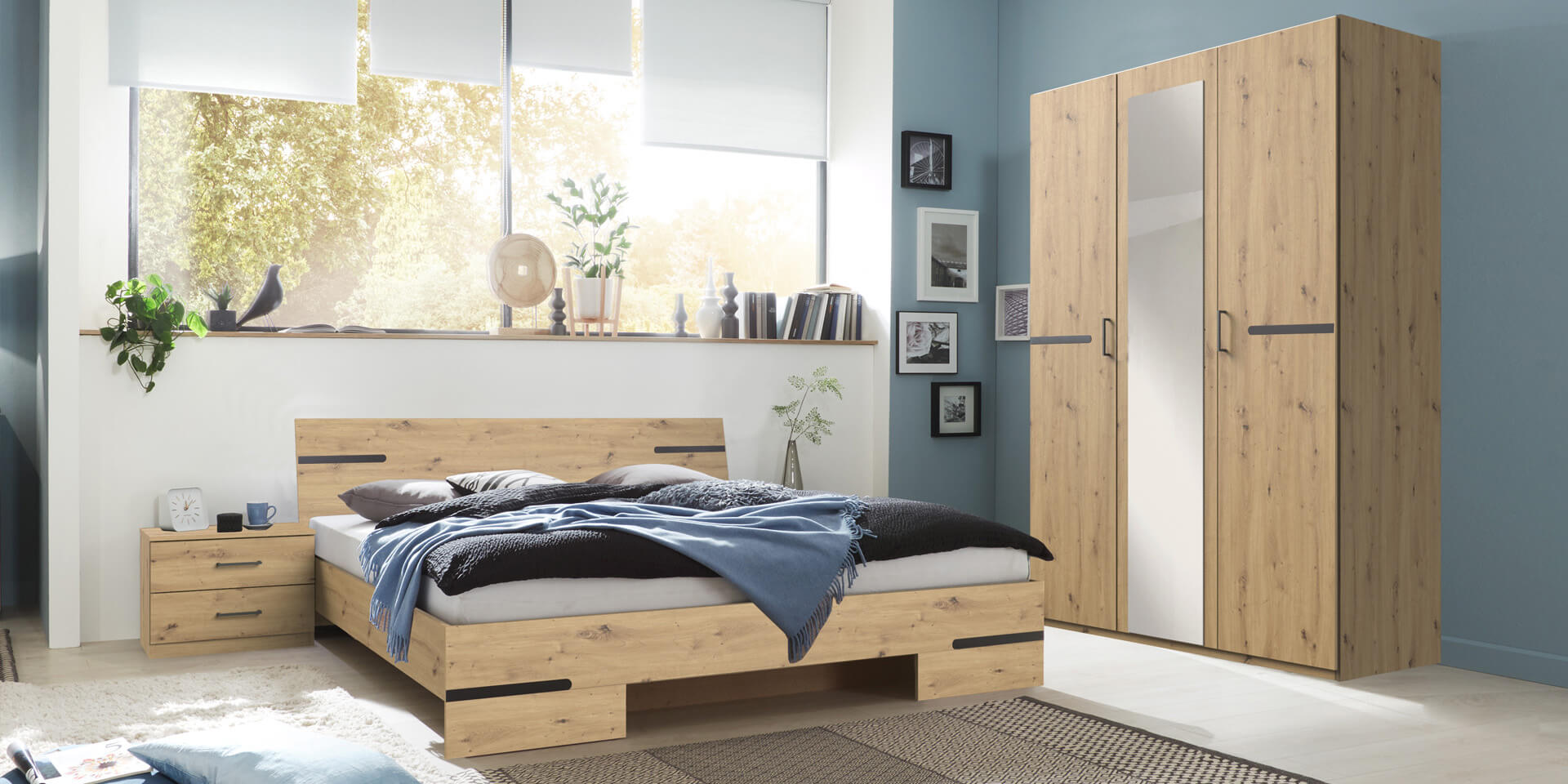 Time to dream: With the versatile bedroom furniture of the ANNA 2 series you can give your bedroom a stylish make-over. Gone are the days when your bedroom furniture was jumbled together and had no room to unfold. Thanks to the perfectly coordinated look of the ANNA 2 furniture series, one thing finally fits the other. The straightforward design of the individual pieces of furniture stands for a modern form of living with a well thought-out concept.
No matter whether you have a lot of space or not: Consisting of cosy futon beds in three different widths, practical bedside cabinets with two drawers, a smooth-running sliding door wardrobe or wardrobe including a floor-length mirror in three different designs, spacious combi chest or a chest of drawers and a rotating hanging mirror, you can put together your dream bedroom according to your personal preferences. Available in two different decors, one is a Silver-fir replica with body and graphite trims the other an Artisan oak replica with graphite trims, there is plenty of scope for your dreams to create your dream bedroom.
With the young furniture line "fresh to go", high quality meets exclusive design - and all this at an unbeatable price! We at WIMEX have been marketing the label fresh to go for over ten years and always ensure that everyday life, school, studies and work are compatible. Whether you want to chill out comfortably on your bed, live out your creativity in terms of individual interior design or study hard at your desk for your upcoming exam: with the versatile furniture ranges by fresh to go, you can combine leisure and work in an ideal way.