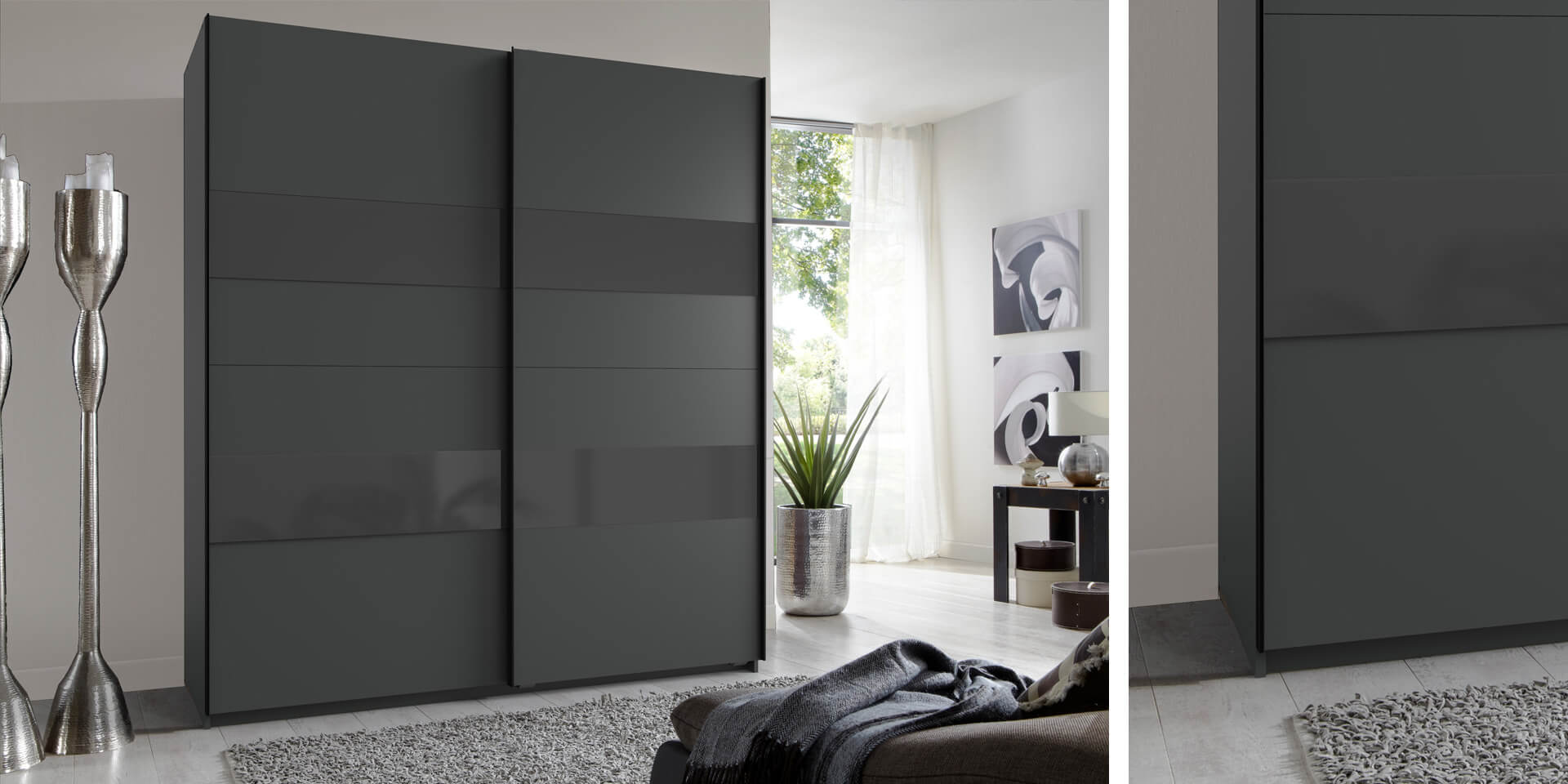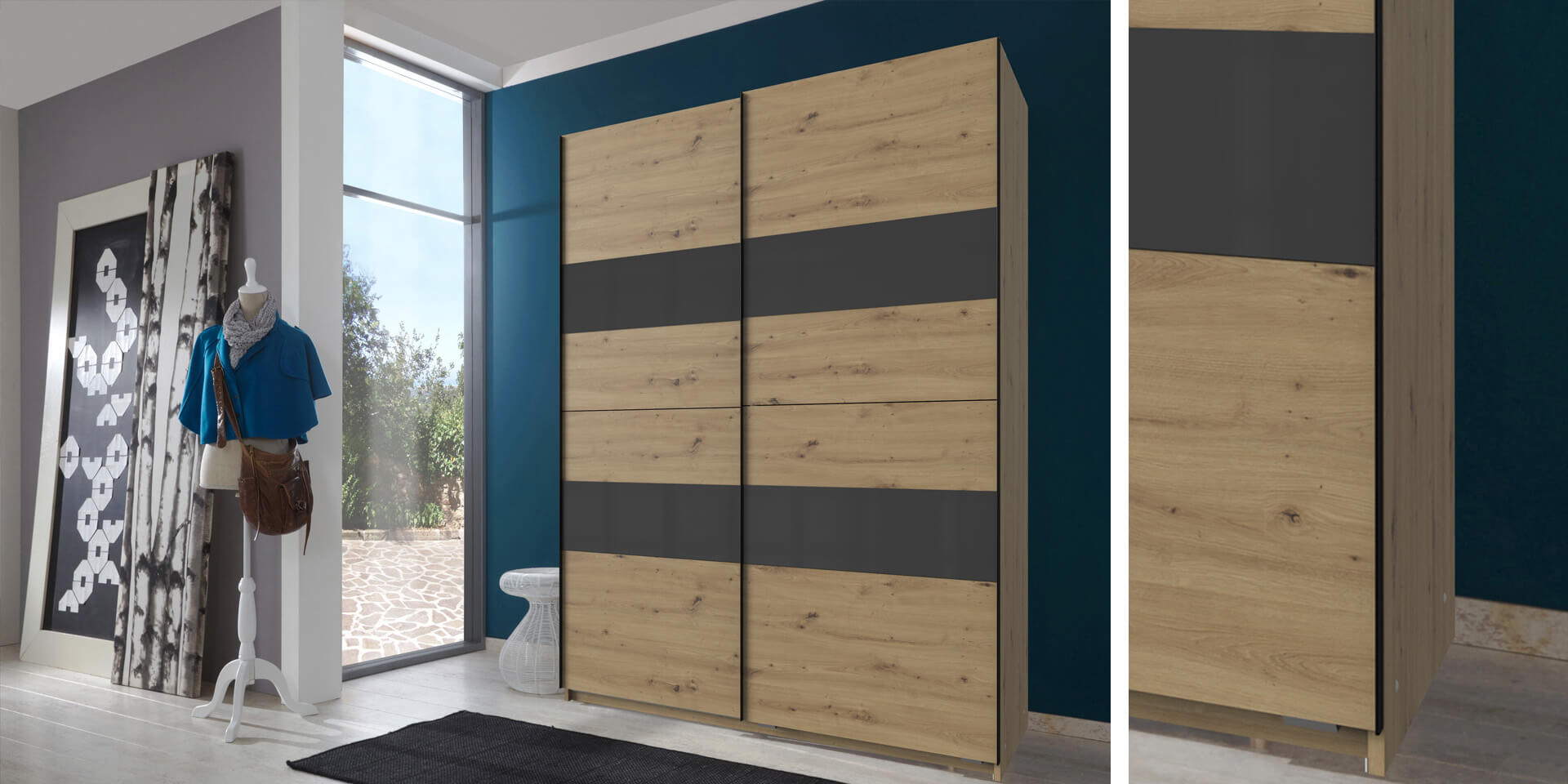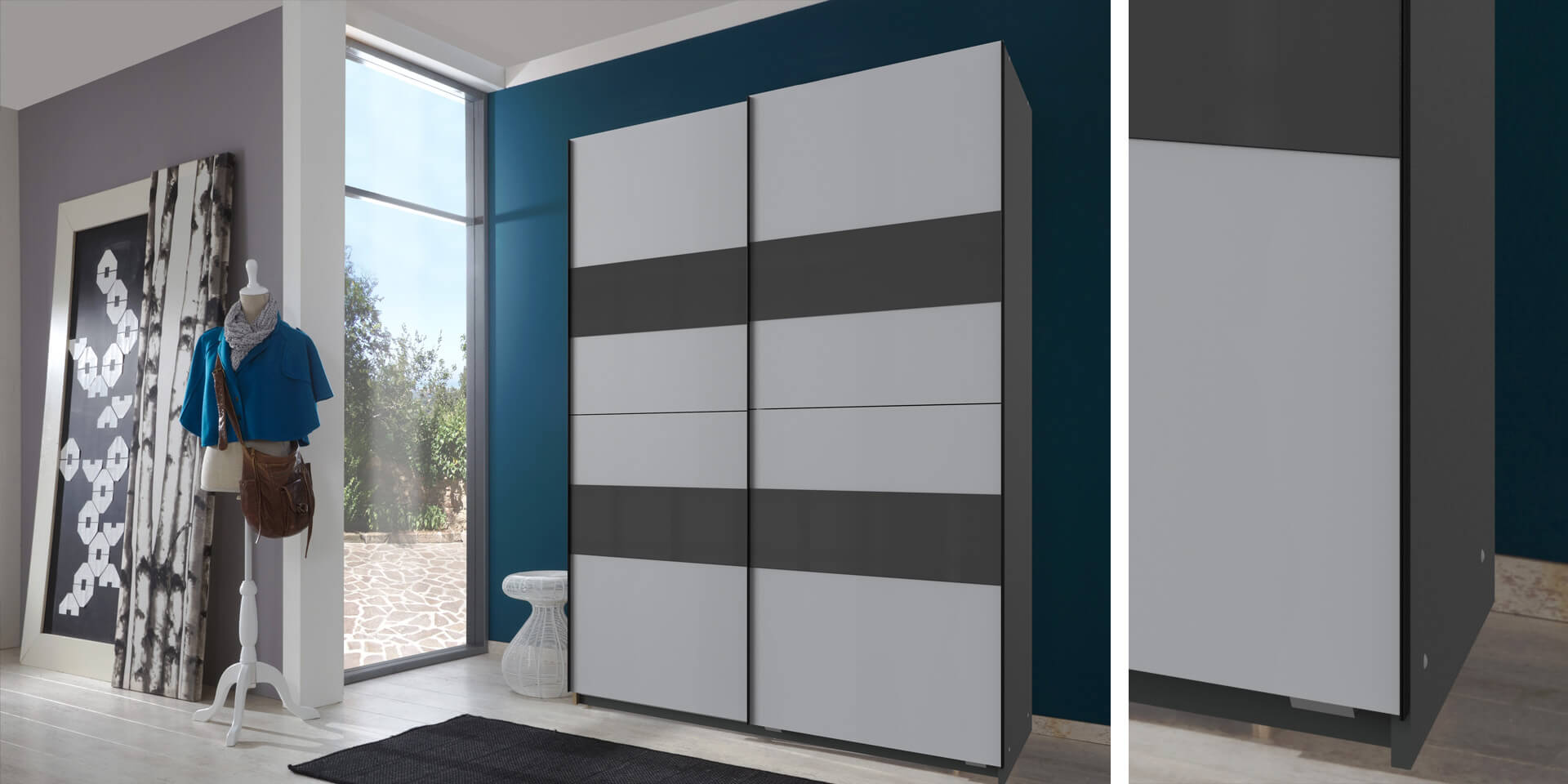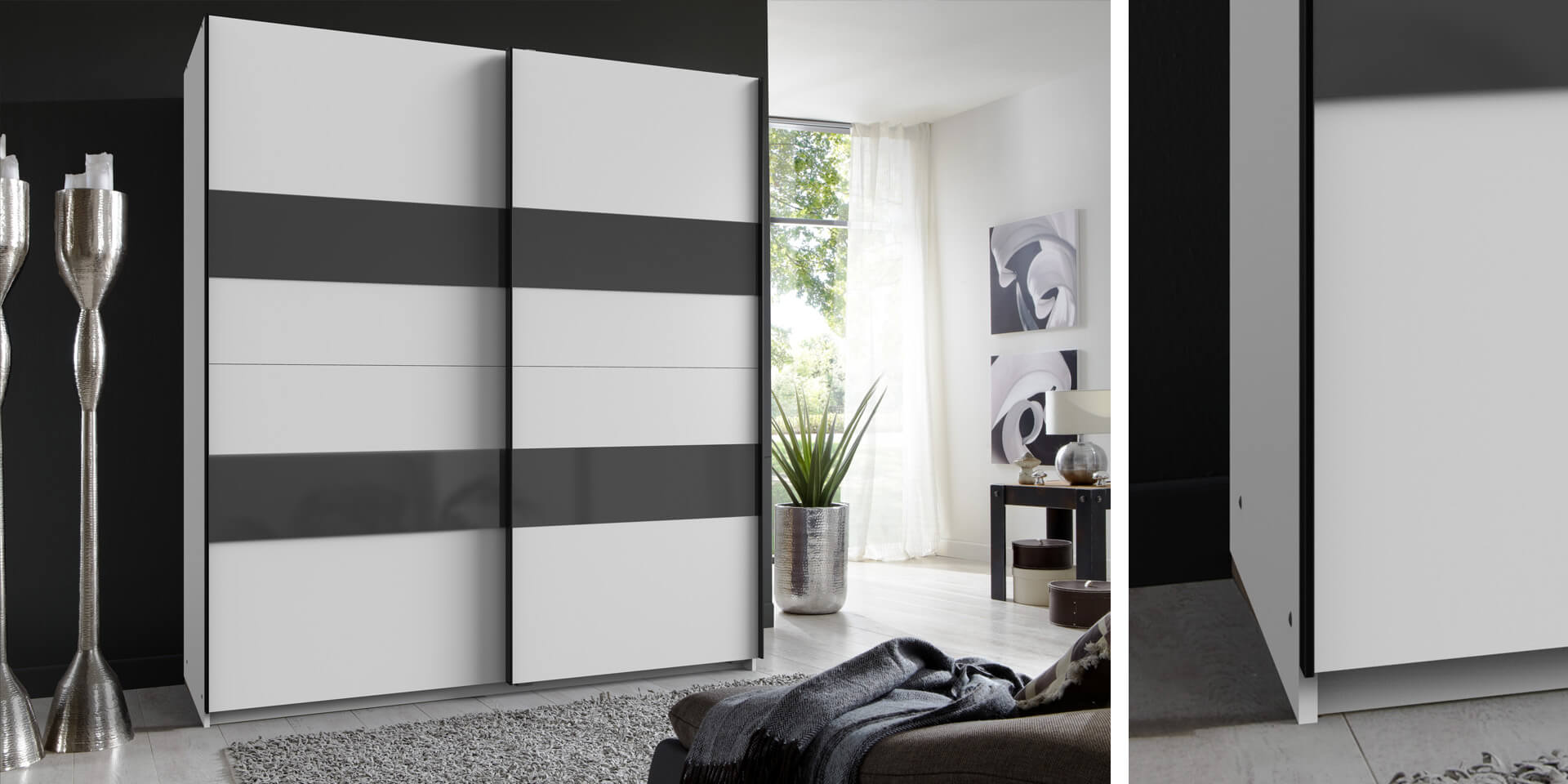 What a shine in your hut: With the ultra-cool sliding door wardrobe ALTONA 1 of the sliding door wardrobe system of the same name, you bring a timeless classic into your still young home. Available in two different widths and a total of three chic decors, you alone decide which type of cabinet harmonises perfectly with your individual furnishing style. Classic, natural, modern or romantic - there is a model for every taste in this easy-going storage space miracle.
Choose your favourite combination from four different designs, consisting of body, front and shiny applications. Whether noble graphite, natural Artisan oak, stylish Light Grey or plain white: the central contrasts of grey smoked glass make the sliding door wardrobe ALTONA1 a brilliant highlight in your home. A look inside the cabinet also promises you brilliant views: In addition to additional shelves and clothes rails, you can also equip your high-quality sliding door wardrobe with drawer inserts, clothes lift, laundry compartments, trouser, tie or belt holders and brilliant interior lighting to suit your requirements.
With the young furniture line "fresh to go", high quality meets exclusive design - and all this at an unbeatable price! We at WIMEX have been marketing the label fresh to go for over ten years and always ensure that everyday life, school, studies and work are compatible. Whether you want to chill out comfortably on your bed, live out your creativity in terms of individual interior design or study hard at your desk for your upcoming exam: with the versatile furniture ranges by fresh to go, you can combine leisure and work in an ideal way.